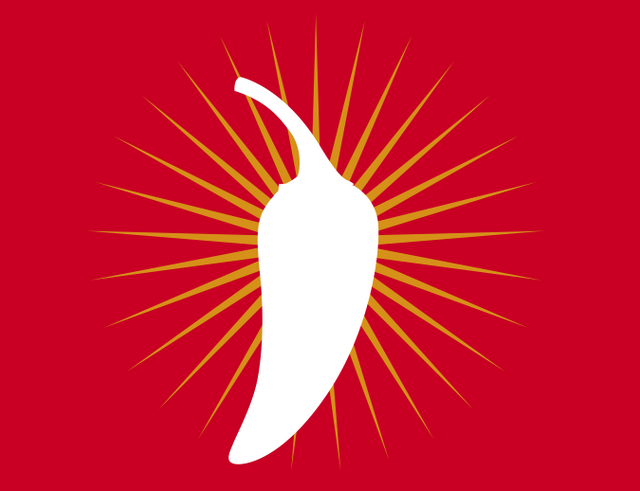 What if everything you THOUGHT you KNEW about restaurant marketing was wrong?
I'm not boldly, arrogantly proclaiming that it is, I'm just rhetorically asking "What if…?"
I shared this with my newsletter subscribers last week, got several emails in response, so I'm editing and re-sharing here.
Things are changing so quickly in restaurant marketing. People — guests — obviously are at the core of what restaurants are about and always will be. You've got to provide an experience that gives guests exactly what they need at the moment — whether that's a quick experience, a relaxing experience, an intimate experience, a fun experience, or a social experience.
Steve Johnson, restaurant veteran and food industry consultant, says, "restaurants should not expect to see the same customers returning to the restaurant space as those that flooded the doors pre 2008…restaurants need to understand the family dynamic has changed."
But the way you do your restaurant marketing today can dramatically transform your success, if you do it right and are willing to change your focus and the tools in your arsenal.
Everything has changed in the last 3-5 years…
The process and platforms you can put in place TODAY to intelligently profile and then retain guests via your promotions versus, say, five years ago, are amazing.
The processes and platforms you can put in place TODAY to analyze your guest transactions and inform your marketing decisions versus, say, three years ago, are incredible.
The platforms you can leverage TODAY to entertain guests, digitally, while in-venue versus, say, two years ago, are off the hook.
The vendors you can go to TODAY to help build your OWN behind-the-scenes analytics platform ersus, say, last year, are unbelievable.
(By the way, I get nothing for you clicking through to see whom I just linked to with those last four examples. There are other providers in these categories as well.) Restaurant marketing today can be so much more powerful, so it's not so much about EVERYTHING you thought you knew about restaurant marketing being "wrong" — it's just that it's insufficient.
In the last six years, in my home of Temecula, California, I've watched a Chipotle location THRIVE in an awful location that's hard to see from the road, difficult to get to while driving, and annoying to try to park near. No one's even sure what the address is for it — "it's strangely tucked back behind Chick-fil-a," most people would say.
Meanwhile, RIGHT NEXT DOOR, a Starbucks has shut down, a froyo shop has come and gone, a tanning salon has shut down, and a year-old Fatburger looks painfully empty every time I walk by, offering BOGO deals like they're going out of style.
Why???????
Is it because Chipotle has this astounding loyalty program? No. Have they done an extraordinary job with email marketing? No. Do they "own" social and pull in local guests that way? I haven't seen anything that suggests this.
Restaurant veterans will understandably reiterate that it's because Chipotle has the basics down: simple menu, straightforward branding, fresh food, and an efficient, consistent, friendly guest experience.
So, where's that leave you?
Why do we talk incessantly about all of these digital marketing strategies and tactics, tools and technologies, then, when a brand like Chipotle is doing just fine without overtly "mastering" any of those?
Because you're not all Chipotle. Your brands didn't blaze a new trail when they had the chance to, or forge a new approach to feeding people.
That is not an insult and it doesn't mean it's too late. It just means Chipotle started off with their brand trying to represent something new to people, and delivered on it. Not everyone likes them, I get that, but PLENTY ENOUGH DO. Starbucks did this. Panera Bread, too.
And you can. Food is the obvious way you can do this. The guest experience in-venue of course makes a huge difference.But you can also do it in the broad approach you take to becoming a true "brand" to people, including via digital channels. Digital channels aren't an end, in and of themselves. They are a means to an end — and it's the same end you've had all along. To build an enduring restaurant brand, whether with one location or many.
The Chipotle Effect
I've mentioned it elsewhere before. But that's why this book by Paul Barron becomes an important one to read for anyone wanting to build a restaurant brand and attract and retain guests. It gives concrete examples of restaurants doing things in NEW ways to accomplish that.
Don't get hung up on Chipotle's being a Fast Casual brand, if you're a cafe or sports bar or something. That's only one aspect of this book.
It ties together what you do BE a brand with how you go about BUILDING that brand and DELIVERING on the brand's promise.
But it's because not enough restaurants, still, implement these powerful, affordable tools very well — even little old email marketing, that NextRestaurants exists.
To cover that one area where you could make progress faster. What do you think about this?