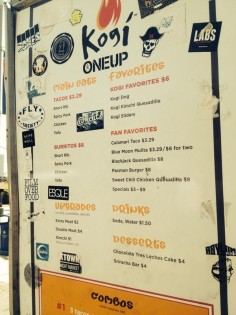 My wife and I were excited to visit the Getty Museum in Los Angeles recently. We live approximately 1.5 hours away. We also have five children.
So this was going to be no quick trip.
Plus, did I mention, it was to a museum? And how about that four of those five children are boys aged 16 or younger?
Now, I'd like to tell you that my trip to a place that represents so much creativity across so many genres, so many eras, and so many cultures, served as inspiration for this article about what restaurants can learn from the Getty.
Or what restaurants can learn from studying and embracing other cultures.
Or from an extreme focus on the guest experience.
Alas, it is not. But there were a few lessons learned from our Getty trip. Namely:
James Ensor was indeed scandalous for his time.
Ansel Adams was a meticulous and patient man.
My children have a ways to go in appreciating lllooonnnggg walks through museums.
But this is a story about food trucks.
Food trucks are a relatively new entrant into the restaurant industry. In some ways, their digital marketing opportunities are far, far more exciting than any kind of traditional restaurant — be it QSR, Fast Casual, Full Service, you name it. In other ways, they have some obvious limitations.
The number one advantage they have, and should therefore dominate with, is mobile marketing. Even mobile operations.
And some do.
But let me tell you about my food truck experience and how it aligned with my expectations, built by the LA food truck hype, not necessarily the food truck purveyors themselves. I've also got some recommendations along the way.
If your restaurant ever props up booths or food stands at local events, there are some great lessons here for you, too.
(Spoiler alert: While I enjoyed my food truck experience and my food was fresh, fun, and unique, they left so much on the table from a digital marketing experience.)
Expectation: Food trucks are mobile in every way.
Reality: Uh, no they are not.
Before we headed out, I hit up Twitter and Google to identify, then narrow down, the food trucks we could patronize. We found out there were about three or four that would be close enough to the Getty that we could visit them. They announce when and where their trucks are going to be, specifically. This is good.
I then did a quick search to see if the ones I could visit had a mobile app or at LEAST a mobile-friendly website. You know, maybe I could pre-order and pick it up at the food truck at a separate window? I've heard stories about how in-demand these trucks are IMMEDIATELY when parked.
Nope. None of them had an app. Not South Philly. Not Kogi BBQ. Not Lobsta. And only Kogi had a truly useful mobile website.
How about payment? Surely that was done via Square or some other mobile payment provider, you're thinking. Super fast, right? Digital receipt, yes?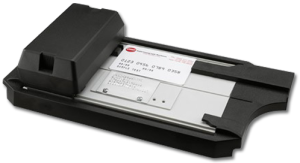 Nope. Shhrr-shunk. The old-school credit card machine was the weapon of choice. The guy slid my card through and I signed, while I watched him pass back the handwritten paper receipt he jotted my order down on — you know, the kind you'd buy at a nearby Staples.

This little part of both transactions was shockingly slow — with South Philly and Kogi.
Don't get me wrong. None of this is a "problem", per se. I'm just suggesting there's a great opportunity here:
Food trucks, as a newer phenomenon, aren't also and automatically ahead of the times when it comes to technology.
Food trucks, as a mobile phenomenon, aren't also leveraging mobile to streamline ops or the customer experience.
My Recommendations: 
Listen, there are a host of food trucks doing very well financially in the LA market. Elsewhere too, for that matter. But if you really want to break from the pack, I think you make it even easier for folks to do business with you.
Imagine 20% of your customers walking up to a separate window, prepaid, ready for pickup. Your small, in-store staff just became much more efficient. A mobile website at the very least, guys! Follow the lead of Donatos (which is not a food truck, but gets the fast, mobile ordering experience right).
And imagine each transaction taking about 30% less time as you swipe the first person's card on an iPhone or iPad, have them sign that device, then email or text them their receipt. No more handwriting anything.
Now go read these two articles from Pat Flynn:
Expectation: Food trucks are on-time because that's their whole business model.
Reality: Uh, no they are not.
Okay, okay, it was Los Angeles. Trust me, I get it. I've lived with our traffic out here for years. Nevertheless, I was surprised not just that the Kogi BBQ truck showed up about 10 minutes late, but that the leisurely crew took 20 minutes setting things up before they were ready to take their first order.
I think customers are extremely forgiving of food trucks and their timelines. No one complained, though the line had built to about 18 people by the time Kogi was really ready for us.
But there's some significant room for improvement here.
My Recommendation:
Despite most people I talked to using Twitter as their means of staying abreast of the food truck's schedule, Kogi didn't keep us updated on their whereabouts or ETA.
We just sat there in the heat waiting. Tweet some updates, Kogi!
Imagine anxious customers getting updates via Twitter on where your truck REALLY is — especially if you're running behind. We were in the dark that Kogi's truck would be late.
There were many people waiting already, but being late added another 10 folks to the line! If you tweet those updates you're managing expectations! There were 6-7 employees on the Kogi truck, give or take, I didn't count. Surely ONE of them besides the driver could have tweeted their ETA every 5-6 minutes?
Food truck operators, look into this service — it is FREE to get started with:
Truckily is coincidentally built from some good guys in my original hometown of Kansas City.

Expectation: Food trucks offer super-fast, loyalty-generating customer experiences.
Reality: Uh, no they don't.
Holy tamale. I was second in line. It took eight minutes for the first person in line to get taken care of, through no fault of said person. This was a One. At. A. Time. Ordering. Experience. And he ordered one item.
While my ordering went "easy" enough as far as physically telling the South Philly guy (and later, the Kogi guy) what I wanted, the credit card process was insanely archaic and sssslllooowwww, for both, as previously mentioned.
It was like it was 2009 all over again. Remember back in THOSE olden times? I should have worn my seersucker suit and ordered a sarsaparilla.
My Recommendations:
Digitize your order-taking. Have customers slide off to the side when you've taken their order and turn your food prep into an assembly line (think Chipotle). Heck, LET PEOPLE ORDER AHEAD.
Another huge recommendation here. I wasn't asked, enthusiastically encouraged, begged, or bribed to stay on top of South Philly's or Kogi's future truck whereabouts. There was no mention of an email list or loyalty club…or even Twitter for that matter.
There was no suggestion on how I could know where either would be NEXT Saturday. What a missed opportunity. I'd highly recommend any food truck operator nail down a guest activation strategy.
Now go read these additional articles from Pat Flynn:
Wrapping It Up
Food trucks = mobile. If there's an element to the food truck experience that is begging to be dominated by food truck operators, it's mobile operations, for obvious reasons. Mobile payments. Mobile notifications. Mobile marketing.
I realize I never addressed the food we ate. My son loved his South Philly sandwich. I had a bite of it, and it was probably the best Philly cheesesteak I've had (as a southern Californian). My burrito from Kogi was incredible. I've never had anything like it, either, and I'd eat with them again and again.
In my first food truck experience, though, so much was left on the table, looking at things from the food truck operator's perspective. The food truck could have served more people, delivered a more efficient and pleasant eating experience, and could have snagged me for future communications.
Get started the right way, future food truck operators. Learn from these missed opportunities, and look into FoodTruckr.com.