MyCheck
Year Founded: 2011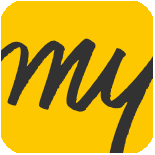 MyCheck allows restaurants to offer mobile payments to their guests, without deploying their own mobile app. Guests can view & split their check, bill, tab or ticket and pay only for what they had, and without wait for the server. Earlier in the dining process, guests merely show your servers the 4-digit code on their smartphone, which is then entered into your POS; guests can then pay at their leisure before leaving.
As the restaurant owner, you get paid within 24-48 hours via ACH credit, directly into your bank account.
UPDATE: MyCheck has partnered with Paypal and now powers that app's digital pay-at-the-table solution.
GO TO THE SITE