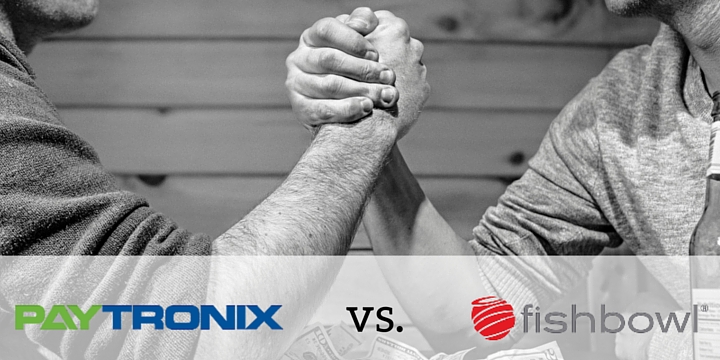 I have a question for any savvy restaurant marketer who uses either Fishbowl or Paytronix.
I would say these are the two biggest players in the realm of big restaurant brand email marketing right now. There are others who are doing extremely interesting things — Bridg and Beanstalk Data especially — but Fishbowl is in over 50,000 locations, I believe, and they power a multitude of major brands' email marketing campaigns.
Paytronix has come on strong of late by providing the backbone to an increasing number of big restaurant brand's loyalty programs, including the email messaging element.
I don't have a dog in this fight, and I can't compare the two platforms with a "tale of the tape" yet.
But take a look at these two email footers. This one:

Versus this one:

Whether you should let your email service provider brand your emails with their name and logo is maybe a conversation for another day, I don't have an opinion on that really. But I'm interested in knowing which came first — the Fishbowl-powered footer (on the top) or the Paytronix-powered footer. The look, feel, and wording is exactly the same. Why?
Anyone know? And question two: Why would they be exactly the same? Is there a Paytronix-Fishbowl collaboration at work here?
I don't think it's a huge issue one way or the other, but I'm curious.
And I think we're way overdue to do some case studies or comparisons here at NextRestaurants after talking to our readers. Would that be of interest to you?