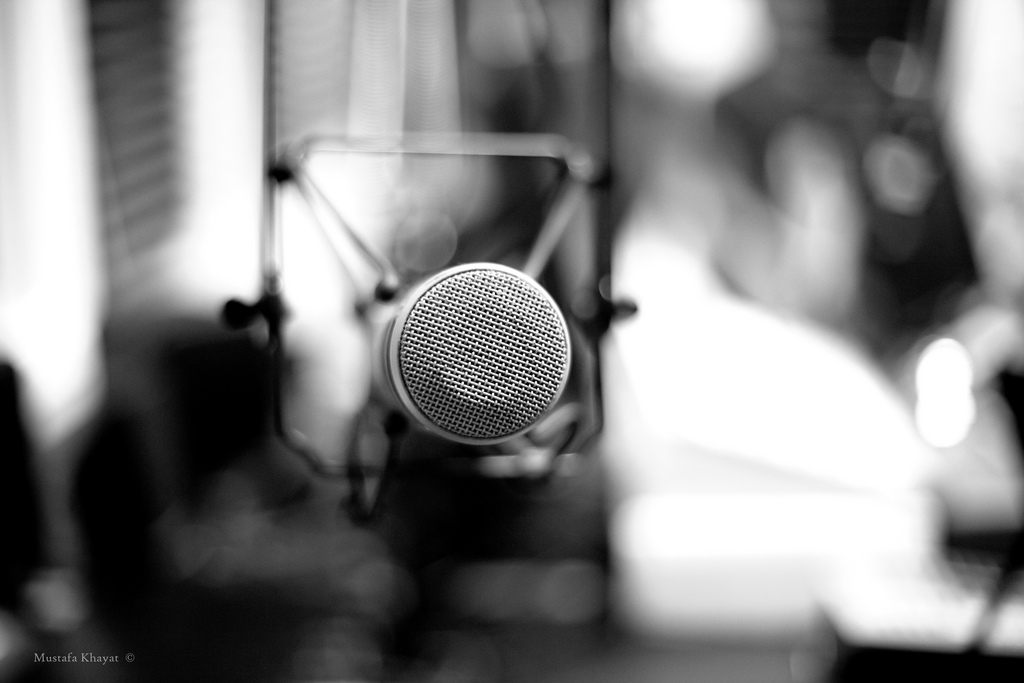 We all have a special affinity for restaurants, the chefs who run them, and the brands behind them.
Some of us work in them, some of us help them, all of us eat in them. They're always on our minds.
The restaurant industry is addictive because of this — food is such a big part of our lives. Food, food, food. Fifty percent of adults have worked in a restaurant at some point in their lives, in fact.
If you love the restaurant industry, your "lessons learned" from it don't have to stop when you clock out for the day. We've put together a lineup of 5 restaurant podcasts for chefs, operators, managers, marketers, or those who just love the restaurant industry.
You know what a podcast is, yes?
It used to be that podcasts were for the truly bleeding-edge, techie crowd only. Nuh-uh, no more.
Nearly every major talk show is available as a podcast. And many exclusively podcast-only shows such as This American Life, The Adam Carolla Show, The B.S. Report, and others garner hundreds of thousands of loyal listeners every episode.
They're a great way to speed-up your commute, when you have a long drive into the office. Or a nice companion to get into "restaurant mode" before you open for the day, if you run a restaurant.
Now, you've got to download an app in order to listen to them on the go. Great options of podcast apps for iPhone/iPad/iPod owners include Stitcher, Downcast, or Overcast. For Android smartphone owners, you can go with Stitcher,  TuneIn, or Pocket Casts.
Once you've got an app, you can search for any podcast you've heard about, including those we've listed below. We've linked you to their iTunes listing so you can get a bit more info.
Dig in!
The Best Restaurant Podcasts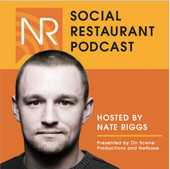 Nate's podcast is the cadillac of restaurant podcasts. We feature SRP at NextRestaurants for a reason. Nate knows how to interview, and every week he's got a great guest from the industry.
We're proud to do work with Nate on This Week in Restaurant Technologies as well.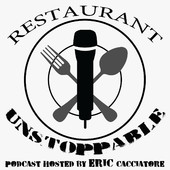 Eric is an energetic guy. Like Nate, Eric features a special guest each week — either a popular chef or a mover and shaker providing a unique service to the industry.
I've called Eric the hardest-working hospitality guy. His podcast is locked-in and consistent, every week.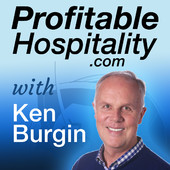 Let's get to it: Ken does a great job with this podcast for several reasons: 1) He's got the best Australian accent in the world. 2) Ken has produced 92 episodes on every subject under the restaurant sun. He's credible.
And 3) He's all about the audience: restaurant chefs, managers, and operators.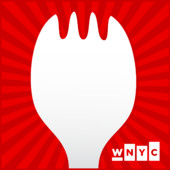 This is a fun, super-polished podcast, produced by WNYC. Dan is a professional host and he digs right into each episode. He typically features great interviews with either independent restaurant owners or related experts.
Dan is also the author of Eat More Better. Highly recommended podcast.
5. Spilled Milk w/ Matthew Amster-Burton and Molly Wizenberg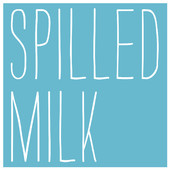 Admittedly, Spilled Milk isn't as much about the restaurant industry, per se, as it is about cooking, recipes, and humor. But if you like any of the previous four, you'll love this podcast. And it does feature a restaurant owner as a co-host!
Matthew and Molly will publish an Explicit episode here or there, be forewarned.
What restaurant podcasts am I missing?
Are there other restaurant podcasts that you listen to? Let us know via Twitter or in the comments.
Hint: There's a new one on the way, too. A little heads-up on it is right here…
(Photo courtesy of Mustafa Khayat.)