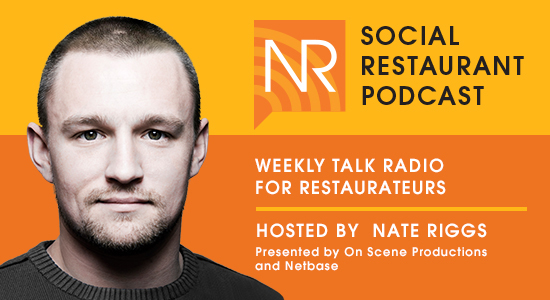 Restaurant designs and patterns is the theme for this week's episode from Nate Riggs on the Social Restaurant Podcast. He talks to Geraldine Blanchot, co-founder of PatternPod.
Side note: Nate makes mention of an ebook on social media and multi-unit restaurant chains. It specifically highlights Panera Bread, Chipotle, Firehouse Subs, and Fazoli's. If you struggle to figure out how else social media can work for your restaurant system outside of simply pushing out content and discounts, read our stuff and download this ebook.
PatternPod is a pattern design website that gives restaurant brands a wide variety of patterns from which to choose in defining or redefining the brand. It's a really good insight into the thinking you can and should put into the colors and themes you use to attract guests.
Here's what Geraldine says at one moment during the interview that we like: "The perception of restaurants — there are different trends across the country. But, if you walk into a space, are you likely to stay in the space? Some places are just trying to move food."
And did you realize some colors are actually KNOWN to stimulate an appetite, while others are less likely to be appetizing.