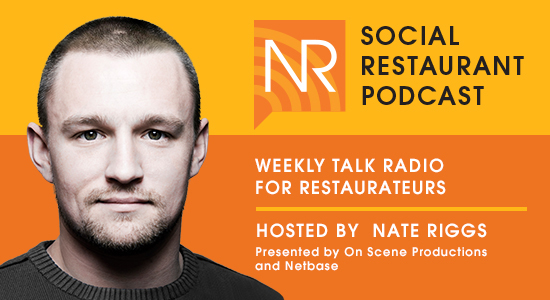 Google Glass in your restaurant. Folks, it's gonna happen.
At some point, you're going to have someone walk into your restaurant wearing a pair. I've already personally witnessed them at Disneyland, where I'm sure the video recorded was much more exciting than anyone eating a slice of pizza. But whatever.
In this episode of the Social Restaurant Podcast, my good friend Nate Riggs talks with Jason Smylie of Capriotti's Sandwich Shop. Jason and his team at Caprioitti's are the first restaurant system to experiment with using Google Glass as a tool in their standard employee-training program.
You read that right.
But you won't just learn that Jason is extremely cutting-edge (obviously) by listening. You'll also learn:
Other applications of Google Glass within restaurants.
Strategies for how to significantly grow a franchise (Capriotti's just opened store #100).