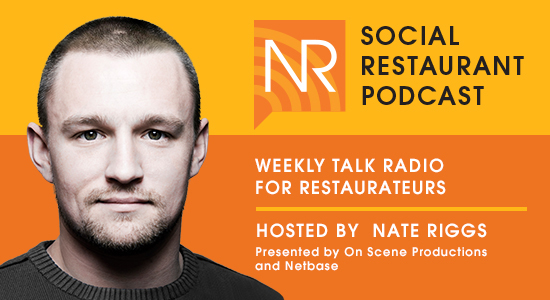 Nate Riggs is back with his 40th episode of the Social Restaurant Podcast.
This week, Nate talks to Sean Kennedy, President of Cowboy Chicken, a small restaurant brand based in Texas. The Cowboy Chicken brand is a really cool one: around since 1981 (Sean took over in 2003), cooking natural chicken over a wood-burning fire along with numerous unique, signature entrees and sides, named one of the hot new restaurant chains you can buy into, and they're now up to 9 locations.
In this episode Nate and Sean talk about a variety of issues, but two that stand out: 1) why Texas is becoming a strong restaurant incubator in its own right; and 2) credit card security.
I've long wondered why so many people are still worried about online purchases and mobile payments as it relates to credit card security — given that in the States we routinely hand our credit cards to strangers in restaurants, who walk off to process them.
Give this interview a listen, and don't forget about our weekly This Week in Restaurant Technologies, where Nate and I review the latest news in how technology is shaping restaurants' operational and marketing decisions and opportunities.