Starting a restaurant may sound like a daunting challenge. There're just so many elements to think about — choosing a location, hiring staff, designing your interior, finding capital. It's easy to overlook certain areas before your launch!
From your restaurant's concept to staffing and operational plans, learn more on the essentials required for opening your restaurant with this infographic created by the team at Oddle. Learn how to create up the best restaurant business plan you can and hit the ground with success.
When you're done here, check out our archive of posts to help you get started and sign up for our Daily Rail newsletter, so you stay on top of restaurant industry news!
---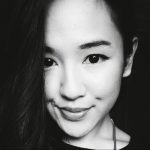 Nadiah Nanni is a Content & Marketing Enthusiast at Oddle, the leading online ordering system that makes non-dine-in order management easy for restaurants. Launched in 2014, Oddle is heating up the food delivery space, with over USD20 million worth of orders transacted.
Nadiah writes about useful tips, advice, insights, resources and inspiration for growing the restaurant business.
She believes in empowering all restaurateurs to grow their business through an all-in-one online ordering system. Reach out to her at marketing@oddle.me.
---
Social Media Links:
Facebook – @oddlefnb
Twitter – @oddlefnb
LinkedIn – oddle