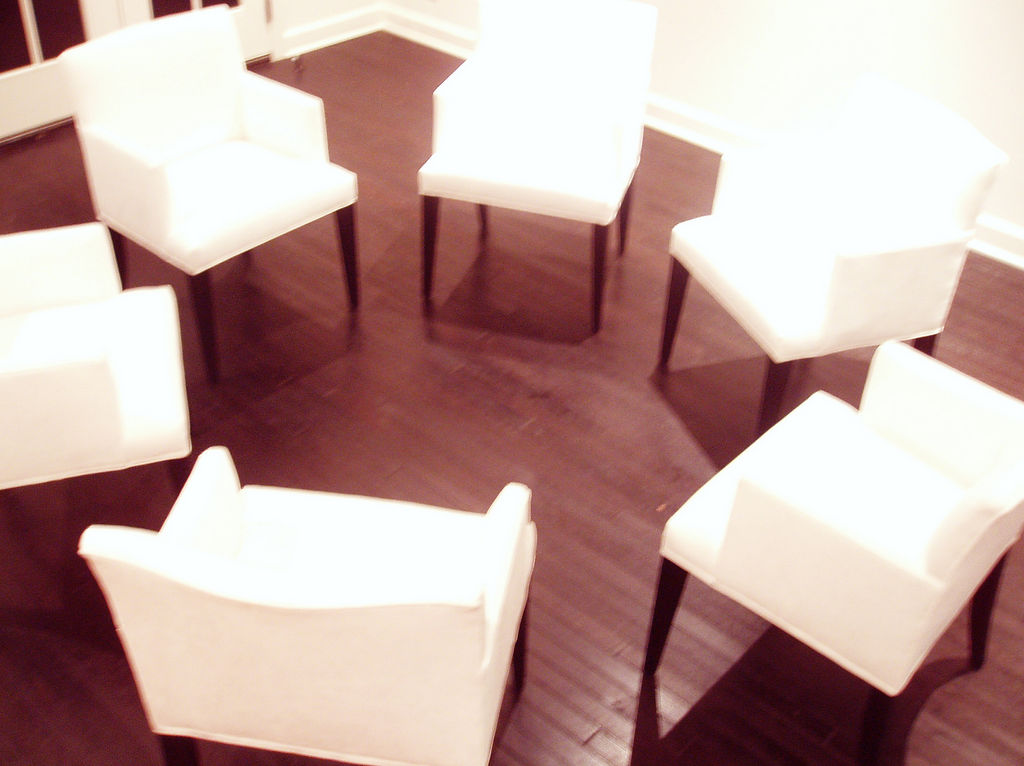 Listen, restaurants, we need to talk. We love that you meet some of our dining-out essentials — the food part, obviously. You have menus we can look at, for instance, which is important. Your locations are acceptably clean and well-lit.
But there are some things we need to tell you that we hope you take to heart. It plays into whether we're going to visit YOUR location(s) specifically, or THE OTHER GAL'S location(s).
We wouldn't call this an intervention, per se, but we do want you to pause and reflect as you think about what you offer the world. Hopefully you'll take this feedback with the love and goodwill we feel as we share it.
1. It's not about the food. It's about the eating.
The Hartman Group tells us that 49% of Millennials eat out at least once per week, GenXers are at 43%, and Boomers are at 35%. Males pull these percentages up, at least for Millennials, with 53% of Millennial males eating out at least once per week.
Nation's Restaurant News tells us that Millennials are quickly becoming the dominant economic force in the restaurant business. Those stats I just shared give us a glimpse into why that is.
Yet here's the key piece: FSR Magazine cites Datassential and Sandelman studies which tell us that Millennials don't go out merely for the food. They go out for the fun, for a hip setting, and they go with friends.
It's not about the food. It's about the eating. The dining experience. What are you doing to transform and market that? It still needs some work.
2. It's time to become a real brand, not just a restaurant.
Sadly, you know what has happened? Restaurants have become commodities, despite what you think the new generation is telling you about where they want to eat when they eat out. You'll automatically capture some of their business — and the business of those of us who aren't Millennials — based on your location, your signage, meeting basic service expectations, and the core of your menu.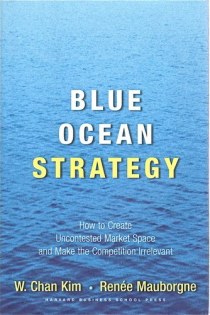 But if you want to become a destination brand, you've got to look beyond the automatics.
It's called Blue Ocean Strategy, where you occupy your own, unique position in the restaurant industry, one where consumers recognize your uniqueness and you render competition irrelevant. Read the 10 key points of Blue Ocean Strategy here.
And if a 5-location barbershop can pull this off in 2014, so can you.
Here are 15 restaurant chains (in no particular order) — some massive, some more regional — that get the notion of "Blue Ocean Strategy" in that, generally speaking, no one really confuses them with other, similar concepts.
They stand alone. They "own" a specific place in the restaurant industry. They deliver a very specific type of experience that others (you?) may mimic or be patterned after, but don't quite nail.
Starbucks. Everywhere. Your daily vice. Maybe multiple times per day.
Chipotle. Faster than fast food. Fresher than fast food.
Zoe's Kitchen. Fresh. Mediterranean.
Tender Greens
Five Guys
In N Out
Fogo de Chao
Chick-fil-a
Cafe Rio
Taco Bell
Buffalo Wild Wings
Papa Murphy's
Blaze Pizza
Panera Bread
Noodles & Co.
That's not to say that any of these brands are, or could, fall out of favor with consumers as our tastes and lifestyles evolve. Or that restaurants not on this list aren't great brands. But these 15 do represent something specific — and it's not JUST the food.
Who else should be on this list?
3. But, brand or not, you still have to woo us.
Restaurant Business shares with us 50 ideas that resonated this past year. On the list is everything from chef for a night to flavor-morphing cocktails to connecting with seniors through bridge to flexible kids' portions, to supporting the troops with Veterans Day.
It's a brilliant roundup of creative marketing strategies by restaurants big and small.
This is the deal, restaurants. We want to know you speak our language, not just yours. We don't want to hear your employees complaining about their work shifts in front of us — not that kind of "speak our language", but we do want to know you're human.
Listen, we know none of this is easy. If it were, we'd all be opening up restaurants. And we know everyone's an expert in how you should or could be marketing your restaurant brand.
But seriously, in your quiet moments, give these three ideas some thought? You don't even have to give us credit for the transformation that results. Good or bad 😉
(Photo courtesy of emdot.)