This is a guest post by Ashley Tate, content manager at BigDoor.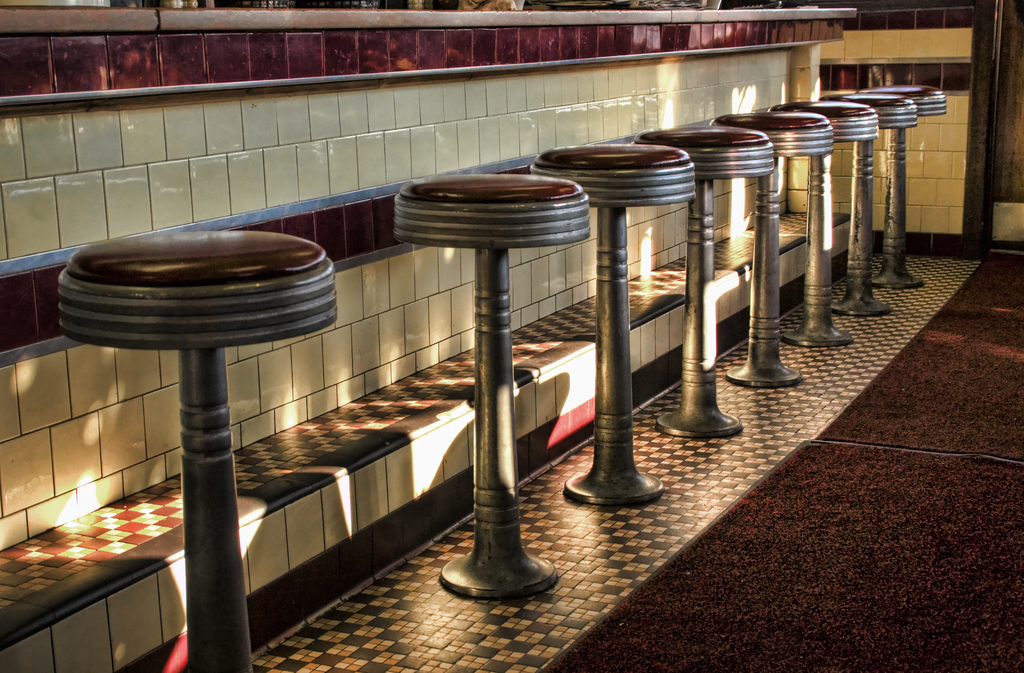 Empty seats. No restaurant wants them.
But restaurant goers come in many different shapes and sizes.
From the five star-only diners to those headed out the door to pick up a drive through meal, restaurant owners everywhere have an endless pool of potential customers to choose from. But despite the differences in signature dishes served, every restaurant has one common goal: to increase loyal customers.
Customer loyalty has been important to restaurants of all types since the concept of a "restaurant" was created. Loyal customers are the ones who will come back often and spend frequently, which helps restaurants of all sizes meet their bottom lines. Although building loyalty is not a new concept for restaurant owners, the tactics used to approach building customer loyalty have changed over the years.
In today's post, I cover the traditional approach seen in most restaurant loyalty programs, how it works in today's changing customer landscape, and offer new tips for restaurants building loyalty in the digital age.
To give you a look back, let's go over the two main strategies restaurants have traditionally leaned on to build loyalty over the years:
1. Punch cards.
Punch cards are one of the earliest forms of loyalty building techniques. Although the incentive of "buy 10 meals and get the 11th free" still appeals to some diners, it only allows restaurant owners to reward customers for one action out of many that they take.
Punch cards are based on a "spend and get" model which does not allow customers to be rewarded for soft actions, like writing reviews, engaging with the restaurant through social media, referring friends, and engaging with the restaurant online.
Punch cards might seem like a nice giveaway in theory, but they don't encourage customers to build lasting loyalty to the brand.
2. General discounts.
Another popular loyalty building technique is the general discount, or when restaurants offer a set percentage off of menu items to all customers for a specific amount of time. General discounts can be seen most frequently during happy hours and holidays.
Offering a discount to all customers might seem like a generous move by the restaurant, but is it really helping your brand build lasting loyalty? Unfortunately, research shows otherwise.
Offering general discounts is more likely to be wasted revenue for your business than it is to build meaningful, loyal relationships with your customers. The fact of the matter is that frequent customers already like your restaurant, and although a couple bucks off on a menu item is always nice, it's not why they keep coming back.
So how can you build a true restaurant loyalty program?
If you truly want to build customer loyalty, offering incentives that involve extra food or additional bonuses are much better received. Punch cards and general discounts may have worked with the customers of yesteryear, but in today's digital age, customer expectations have changed.
Customer expect more out of the brands they choose to spend their money with, and restaurants everywhere must rise to meet the challenge.
Today's customers want to feel special, unique, and valued for their purchases, even when it comes to choosing their favorite burger joint or coffee house. In order to build loyalty that lasts, there is a new concept of loyalty that marketers everywhere are beginning to leverage called "reciprocal loyalty."
Reciprocal loyalty (a term BigDoor coined in 2013) is a premium relationship benefiting both the brand and the consumer. It creates a relationship where consumers support brands through advocacy, purchase behavior, and community participation; and as a result, brands must appreciate consumers through investing in their experiences, providing valuable content, and thanking them with rewards and benefits.
For restaurants, this means appreciating and rewarding customers for every dollar spent, and for every interaction they take with your brand either in-store or online. Sound intimidating? Nonsense! Through loyalty programs, there are so many strategies your restaurant can take to dive right into building reciprocal loyalty with your customers.
Here are a few ways to get started with a real restaurant loyalty program:
1. Create emotional connections.
When customers connect with a brand on an emotional level, true loyal tends to follow. To set your restaurant up for success, keep the words and feelings your brand uses consistent across all customer touch points.
Ideally, you want your customers to recognize the tone and semantics of your restaurant whether they're eating in your brick and mortar locations, engaging with your brand online, reading your menus, purchasing your branded merchandise, or even calling to make reservations.
When customers feel like they know the voice behind a brand, they feel like they "know you" on a personal level, which makes them feel comfortable and helps to foster loyalty. Also, remember to keep whatever tone your brand decides on light and fun; a little bit of humor never hurts. 🙂
2. Get social.
One of the best parts of the digital age is that the gap between customers and brands has been bridged, largely in part thanks to the rise of social media channels. I'm going to assume that your restaurant is already participating on at least one social channel.
(You're still not? What?! Stop reading and go sign up for a Twitter account!)
That said, it's time for restaurants everywhere to get social with their customers. No matter the channel your brand prefers, make sure you engage with community members regularly and be available to answer their questions in real time.
Making connections with customers on a 1:1 level is one of the biggest drivers of customer loyalty.
Social channels are also a great way to share regular updates from inside your restaurant, from fun pictures to new dishes to special discounts for community members.
Get creative and offer discounts for customers who refer their friends, or who bring their friends in with them to eat (think "buy one, get one free" or "buy one, get one half off" promotions). We all know that food is better with friends.
Use your social media prowess to expand your customer reach and build loyalty with your followers.
3. Be useful.
People are loyal to those who teach them things, and as a restaurant owner, who knows more about the food you prepare than you? From signature dishes to the ingredients you use in your kitchen, trust me when I say your customers are interested.
Time to leverage social media (like we covered above) to share helpful tips with your customers online.
For example, Red Lobster has doubled down on their "Seafood 101" YouTube series created just for their customers. From walking viewers through lobster cracking to how lobsters are fished, Red Lobster is educating their customers on their area of expertise, which helps them become known as subject matter experts in their industry. Check an episode out:
If one of your favorite restaurants taught you how to eat something new and saved you the embarrassment of ordering it at the table, wouldn't you be loyal, too? Keep in mind that useful content doesn't have to stop there. Get creative with the rest of your brand's content, too. Are you able to send customers on quests throughout your website to earn rewards?
Are you publishing interesting content on your blog? Is the content at your in-store tables engaging? There are many ways restaurants can leverage education and content marketing to keep customers fulfilled and coming back for more.
Start small to figure out what works best for you!
4. Share your values.
The more customers know about your brand, the easier it is to decide whether your values align with their own. Once your restaurant finds customers whose values match yours, they are much more likely to become loyal to your brand.
This tip is an extension of creating emotional connections with customers, and can be used to drive incredible marketing campaigns that will boost loyalty and sentiment for your brand. For example, take Chipotle's "The Scarecrow" initiative.
One of Chipotle's values is using humanely and responsibly-raised ingredients, and their "Scarecrow" marketing campaign placed this value on a pedestal for all to see. From movies to micro-sites, "The Scarecrow" spread Chipotle's message to the masses, and ended up securing thousands of loyal customers for the brand.
5. Make customers feel special.
Customer expectations have changed in the digital age, and today's customers want to feel special for the money and time they spend with your brand. Rewarding customers for simply being customers looks different at every brand, but with so many options, your restaurant can cherry pick the strategies that will work best for its customer base.
For example, consider adding in a "customer of the week" award for regular customers, or including interviews with frequent restaurant goers in your monthly newsletter. Additionally, all of your customers have birthdays; are you celebrating with them by giving them a redeemable birthday reward — or even a half-birthday reward!?
Making customers feel special can be as big as giving away a grand sweepstakes prize or as small as giving the guy who comes in every day a free lunch once in awhile. Get creative to figure out what makes the most sense for your brand.
The ways restaurant owners build customer loyalty may have changed, but the importance of customer loyalty is still the same.
Hopefully this post gave you some new ideas on approaching a true restaurant loyalty program that you can implement into your existing strategies.
What are you doing to build reciprocal loyalty and connect with customers?
(Photo courtesy of Liz West.)