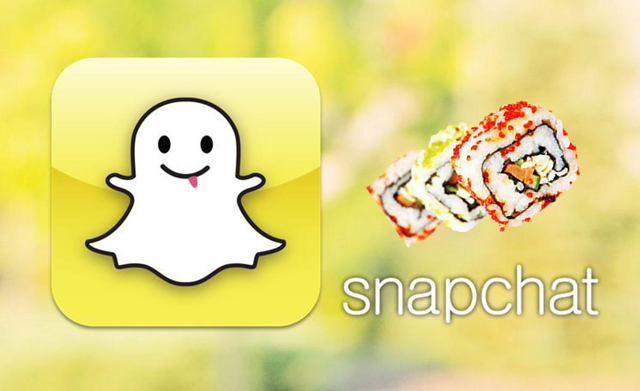 Wait. WTF is Snapchat?
Fair question. Snapchat is a photo-messaging app that allows users to send photos, videos, or drawings to another user or a list of users. The catch? That image disappears in 1-10 seconds (you can set the time limit anywhere within that spectrum). These ephemeral messages are affectionately known as "snaps".
While Snapchat has received most of its attention for enabling more sexting than a night in Tijuana and an unlimited data plan, it actually has other, more business-friendly applications. In fact, if you're looking to tap into a hip demographic for your restaurant marketing, Snapchat should be right up your alley — the app's primary user base is teens and young adults ages 13-23, and surprisingly (strangely?), a growing 40+ demographic.
Your restaurant can even set up its own brand profile and start to build an opt-in list of Snappers who want to receive messages from you.
So, how could you use Snapchat for your restaurant? Here are some ideas that could get your Snapchat restaurant marketing off the ground.
6 Ways to Use Snapchat in Your Restaurant Marketing
1. Snap some secret passwords.
Your restaurant is special. Your guests are special. Use Snapchat to reinforce all that. Send secret, one-time passwords to those who have opted in to receive messages from you that can be redeemed for cool perks — skipping past lines, a free dessert, delivery fee waived.
Making folks feel VIP, particularly because the deals are exclusive to the Snapchat medium, is a great way to build a loyal fan base.
2. Ask for in-store snaps from your guests.
Froyo chain 16 Handles is a Snapchat marketing pioneer — and they actually launched with this very idea. They had people snap a picture of themselves at one of the chain stores, and in return, they'd get either a 16%, 50%, or 100% off coupon in return.
The idea gets customers doing your social marketing for you, and adds a fun element of surprise for participants with the three different coupon codes.
3. Get their salivary glands going.
When Taco Bell's Beefy Crunch Burrito Meat Taco Pocket (close enough) was returning to their menu, the Bell used Snapchat to send food porn pictures of the menu item to their fan base.
Snap some pictures of your own delicious food and beverages — a cold beer on a hot day, a warm hearty meal on a cold commute home — and send them to your own customers to get them in the door.
4. Gamify your snaps.

Hide a deal somewhere in your Snapchats, giving people just 10 seconds (or less, if you want) to find the deal. Those who find it just need to tell you the hidden "deal" to redeem their prize!
5. Feed a friend.
Have customers send a snap of their meal to a friend with a written discount code and hashtag on it. Customers that participate get X% off their meal — and so does their friend, helping bring in a new diner.
6. Get diner feedback.
Hear what people have to say about their meals, drinks, service, or their overall experiences with Snapchat. It's a great way to get quick snippets of feedback in that help you with iterative improvements.
Best of all, that feedback is much easier to give via this medium, because it doesn't require someone to log in to a website like Yelp! or Google+, and their experiences are still fresh in their mind.
If you get negative feedback, you have the chance to remedy it right away; if you get positive feedback, you can ask the user to share it online.
But how about you? What do you think about Snapchat? A little over the top for your restaurant? Worth testing? Share your comments below!