First we gave you 10 companies to watch out for with their digital marketing tools for restaurants. We followed that up with 7 more great companies you should have on your radar.
We're back with another 10.
We add companies to our NextRestaurants Directory pretty regularly — we're up to 130+ restaurant marketing service providers for you to become familiar with. In this post, we highlight 10 more restaurant marketing resources we recommend you look into.
Some are more suited to restaurant chains, while others are perfectly suitable for independent restaurants. It's up to you to evaluate your programs and partners — but the Directory is a great boost in the right direction.
Bridg is a comprehensive marketing platform for multi-unit businesses, including restaurants. I view Bridg as a potential alternative to Fishbowl, whom I have much respect for. As tried and true as Fishbowl is, it's great to know there are alternatives.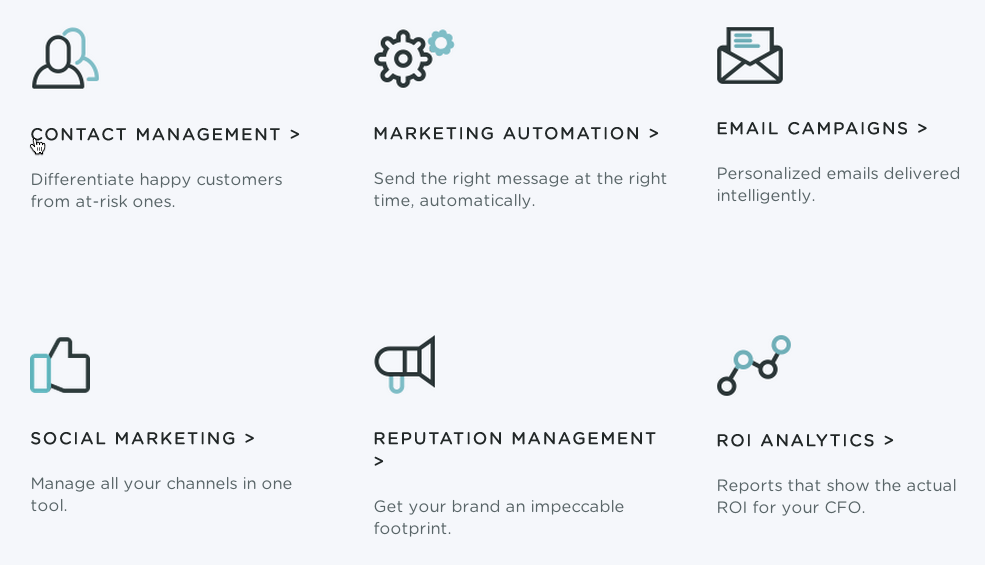 Bridg helps you grow your prospective customer list through marketing campaigns that span multiple channels. The Bridg secret sauce is in its automation features. When a customer does THIS, it can trigger other marketing actions. For example: a customer has been inactive for 30 days, BOOM, they get an email from you with an offer.
Billed as a local marketing platform for multi-unit brands, similar to Bridg, SimplyEngage gives chain restaurants and/or franchisees a tool to manage multi-channel digital communications from one hub. The secret sauce with SimplyEngage is the ability to maintain your national brand strategy, but keep a close, local eye on the customer via tailored digital messages.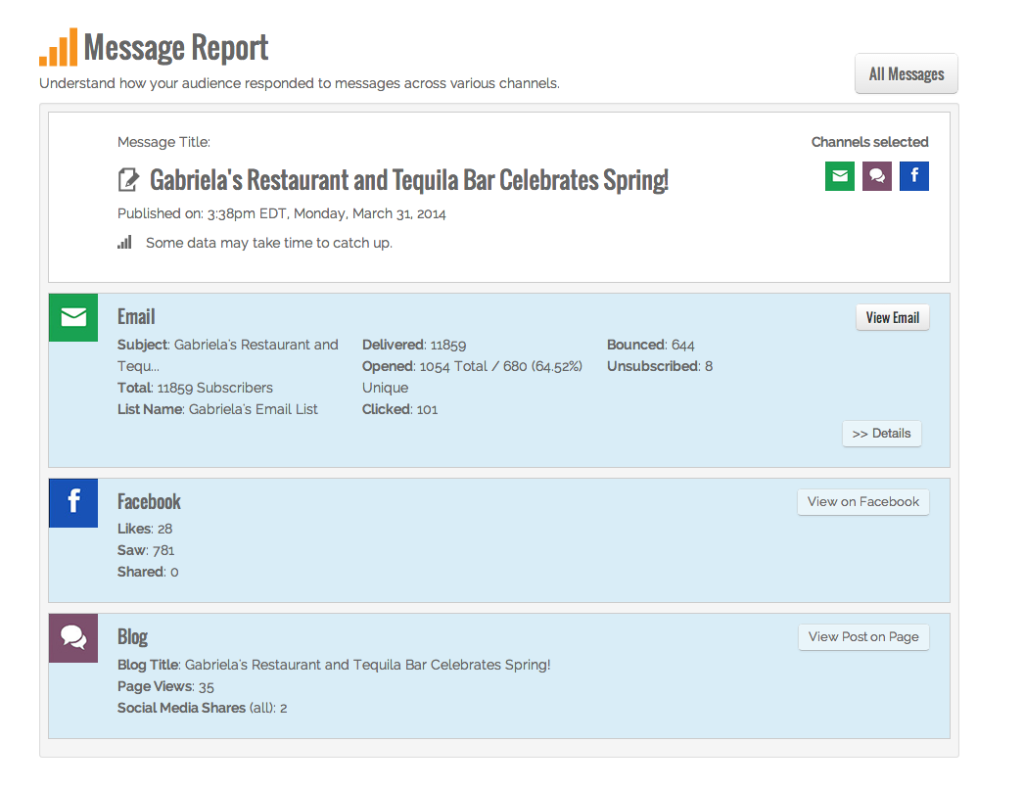 SimplyEngage can give you insights on your website traffic, help you manage your email campaigns, and run social media promotions and initiatives with multi-level permissions. There are some really great demographic insights in their tool as well.
Highly recommend.
Some say pre-paid restaurant visits are a surefire part of the future of full-service restaurant visits. If you agree, Resy is one of the platforms you should take a look at. Currently NYC-focused, they allow customers to book their reservation and pre-pay to reserve that table. The pre-payment goes towards the bill, and Resy keeps a piece of it.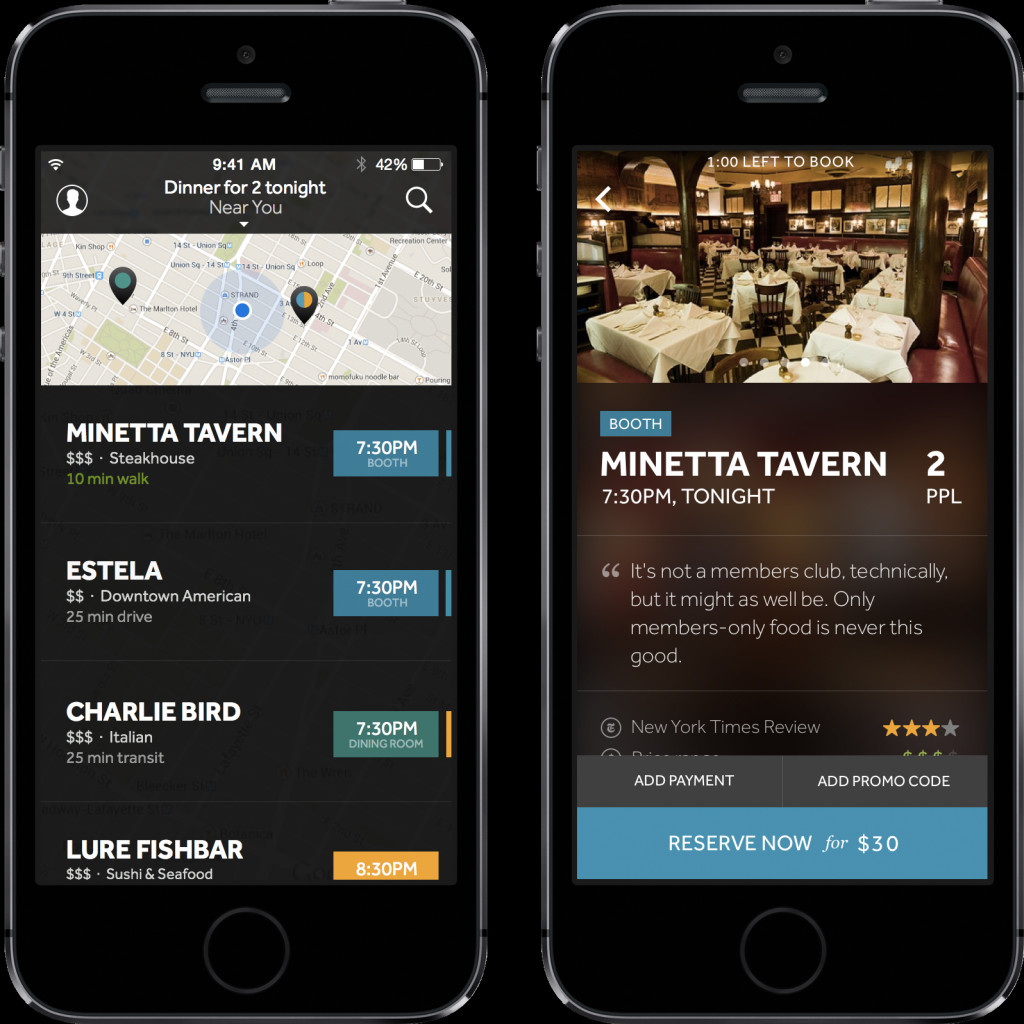 Do you love RestaurantAcademy? Then you'll also like DocStoc's newest resource. Lesson plans for restaurateurs, video tutorials from restaurant industry experts, tools, quizzes, the whole shebang.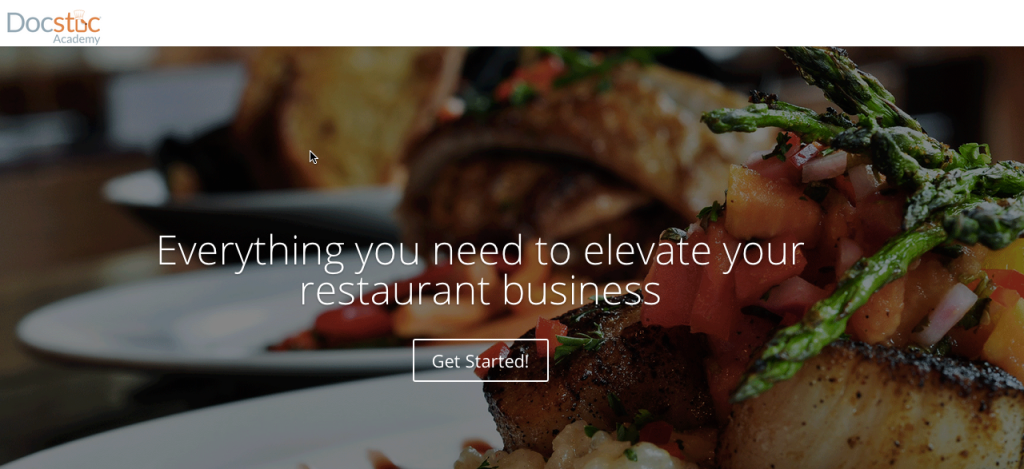 Docstoc Academy is specifically aimed at restaurants. But a quick heads-up, it's so new I can't even share a screenshot; they're accepting their first wave of beta applicants. Get on their list, looks really cool.
Fact: Your menu is a marketing tool. Likelihood: It's only working for you within your four walls currently. Let's change that. OpenMenu isn't just a place to store your menu online so you can distribute it elsewhere, it's a marketing engine. Seriously cool.

OpenMenu is really good at this. You can use their platform to upload your menu, run menu-based promotions and offers, and market them across a multitude of channels, in a variety of ways — and their integrations with other marketing platforms is powerful.
Humm Systems makes soliciting guest feedback — at the most important and opportunistic time — an elegant experience. Nestled into a custom check presenter, your servers can get guests' feedback on their dining experience, while allowing them to join your loyalty program and view other offers and promotions.
What makes Humm hum, though, is the back-end analytics and tools for restaurant operators and marketers. Really cool solution for restaurants big and small.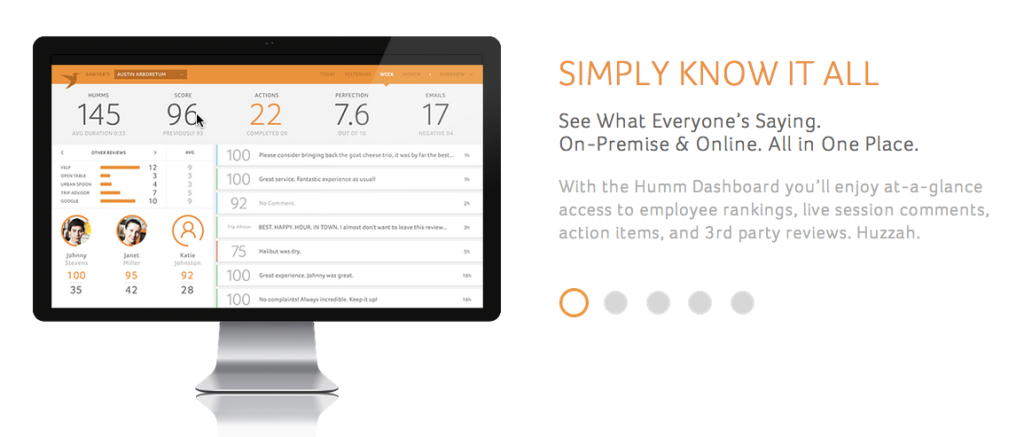 We mentioned these guys in a recent post after discovering them on Twitter. Listen, there are some restaurant owners — maybe you're one of them — that want NOTHING to do with folks worshipping their smartphones while in your location. Then there are those restaurant owners and operators who welcome it.
If you're in the latter group, take a look at Ubidock — especially if you're a sports bar. A simple device you can hand customers that charges their smartphone during their visit. I can't tell you how often I ask a server if they've got an outlet I can plug my phone into — and then I have to deal with the cord and such.
Bingo, problem solved.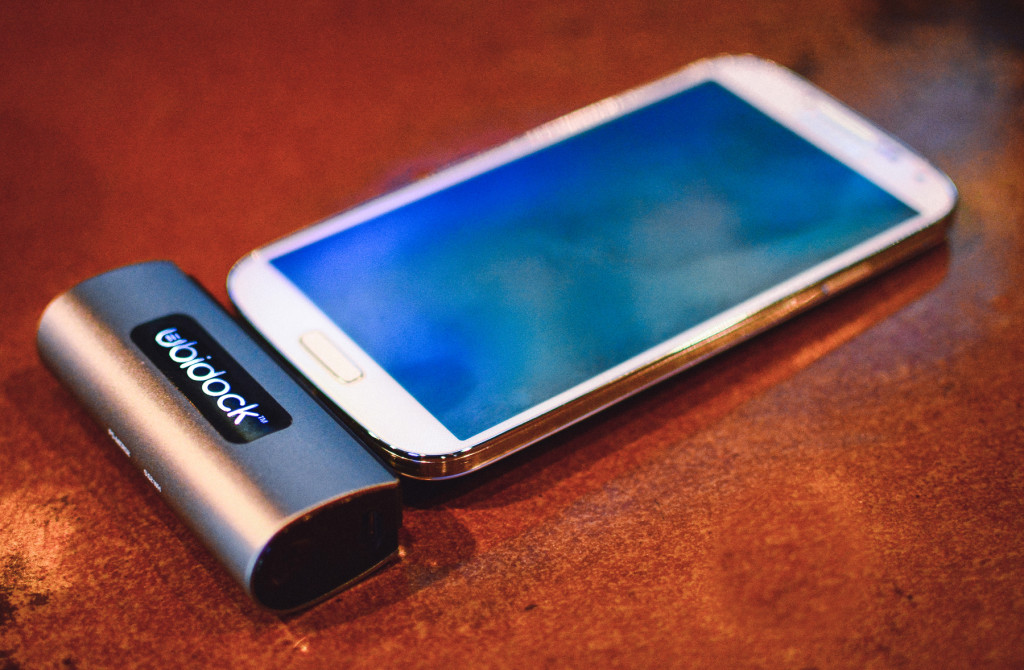 BentoBox is a cloud-based platform that provides independent restaurants & hospitality groups with the tools to manage their online presence and operational workflow from one complete platform.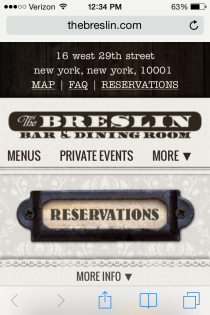 It starts with a responsive, beautiful website for customers to see. But behind that website, for YOU to see, are all the analytics that matter most, as well as easy content management, social management, and more. The screenshot above is a real-world mobile screenshot from one of their clients' mobile websites (click to enlarge). Good stuff.
Integrate and dominate. Restaurants need streamlined, efficient ways to market to customers. Thats what Main Street Hub helps you do. While it seems they're in the same vein as Bridg and SimplyEngage, one feature I like from Main Street Hub is the advanced social media monitoring and automatic replies they can make happen for your restaurant brand.

While Bridg and SimplyEngage are better suited to chains, I'd recommend Main Street Hub for restaurateurs and small restaurant groups.
The biggest challenge independent restaurants have with social media is getting fans and followers excited with engaging content and offers. Oh, and time. You have NO TIME to do social media well. SnapRetail can solve both of those problems for you.
Their solution offers this: never having to write another email or social media post again… unless you really want to. You connect your social media accounts, select from thousands of pre-written, time-based social media posts and offers (think St. Patrick's Day, or Mother's Day), drag them onto your promotions calendar, and voila!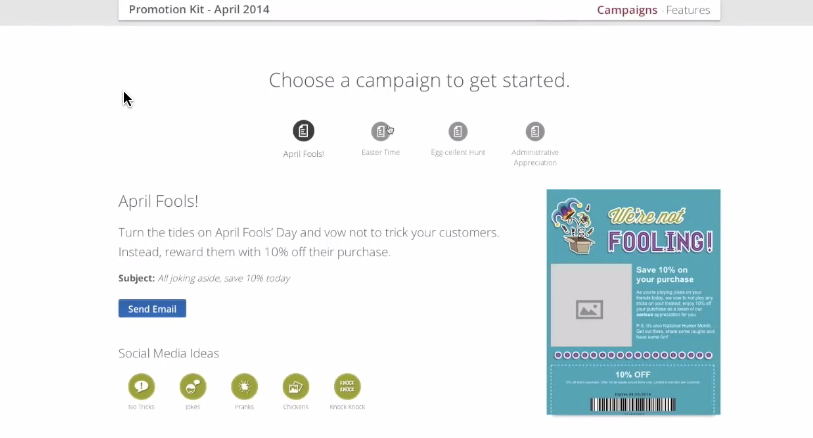 For the uninitiated, "voila" is French for "turn your ideas into social media magic!". With SnapRetail, text-only, text-and-image, and image-only posts are available — so not every post has to have an offer attached to it. Really clever offering by SnapRetail.
Got a new restaurant marketing resource to recommend?
Let us know through our Contact form. If you work for a company providing restaurant marketing services, you can submit a request to be added to our Directory.