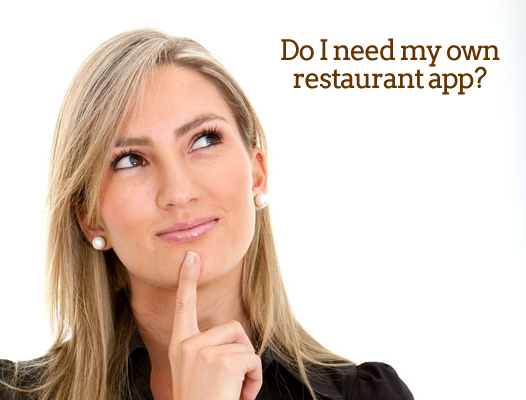 Your restaurant needs its own custom mobile app.
Period.
There are some serious statistics on smartphone adoption and consumers' app-savvy to back this up.
The fact is, our smartphones are on us at all times. They're as important to us as our keys and wallets or purses.
We WANT to use them for more and more.
A custom mobile app for your restaurant can go beyond the currently popular loyalty aspects you're surely hearing about, too.
Enable mobile payments.
Allow guests to "gift" food and drink to their friends.
Embed menus so consumers can review when they're on-site or even away from your venue.
Provide nutritional information.
Allow guests to pre-order for takeout.
Encourage guests to check-in and share your location via social media.
Add consumers to your email list or VIP club.
Announce special upcoming events occurring at your location(s).
And from an engagement standpoint, you can include push notifications or in-app messaging to drive return visits and app engagement.
If your restaurant has a passionate following at all, a custom app can become your vehicle to stay connected with those raving fans — literally — at any time.
Now, the one key in all of this is that "passionate following" part there. Did you gloss right over it?
If you've got that, it's a no-brainer, isn't it?
Here's a starter list of companies that can help you get started with your own custom mobile app: