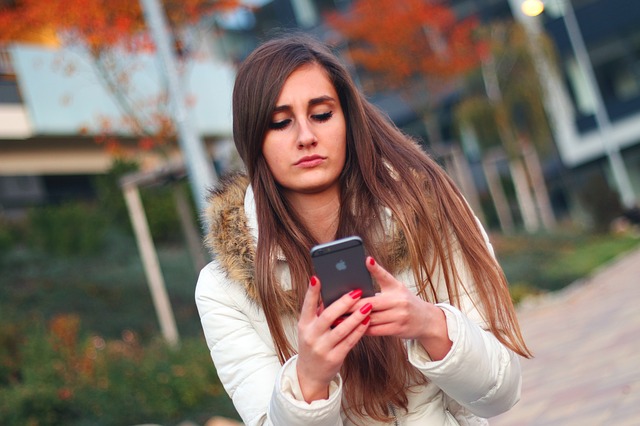 Here's the thing about mobile marketing in the restaurant biz – all the ideas seem to be about QR codes and coupons.
Okay, those are fine, but where are the mobile marketing ideas that'll really *wow* patrons? The ones that are so creative they'll be giddy? Giddy enough to not only stop in for a bite they wouldn't have otherwise – but tell a friend about it, too?
I came up with a few of those ideas on mobile marketing for restaurants to share with you. Stop me if you've heard them already.
3 Ways to Drive Restaurant Business With Mobile Marketing
1. Start bartender check-ins.
Do your bartenders mix up great cocktails, lend an ear, or just tell their guests a good joke once in a while? If you've got a bar staff that brings in patrons, start running bartender check-in specials. You can run it through an established app – like OnTheBar – or keep things simple and use Foursquare or Facebook.
Something like "Tending bar, first round's on me for the first 5 of you to pay me a visit!" can drive a ton of foot traffic, not to mention establish your restaurant as a go-to place for top-notch service.
Note: I'm talking about bartender check-ins here, not just check-ins to your location!
2. Tag complementary establishments in Facebook updates.
Just a few days ago, Facebook announced an algorithm change that rewards businesses that tag other complementary businesses in their status updates.
What's the reward?
Facebook will feature your post to the audience of the business you tagged – opening up your brand to a new audience that doesn't know about you yet… but probably wants to. So if you've got a greasy spoon that's great for breakfast, tag the pub down the street with a "Hope you're having fun at Sully's Pub, if you're feeling the pain tomorrow, stop by Joe's Diner for a hangover brunch. Serving 7-2."
With that tag, patrons of Sully's that wouldn't otherwise think of you see you as they're scrolling through their Facebook feed during conversation lulls. (Cmon, you do that, too.)
Bonus tip: It'd be poor form to take business from a competitor using this method, but you can establish co-marketing arrangements with these complementary establishments. Strike deals with some of these places so they return the favor by tagging you in their own updates, and offer exclusive discounts to patrons you refer their way.
3. Build an exclusive opt-in SMS list.
Restaurants are one of the few industries that can actually make good use of SMS if the value proposition is right. Build an opt-in SMS list that people are only eligible for after X visits to your restaurant, and text exclusive deals just for your insiders.
Managing this doesn't have to be complicated, either – train your servers to always ask if their guests have been to your restaurant before, and ONLY if so, include exclusive SMS opt-in information with their receipt.
(Side note: I've seen this method used at a Brighton, MA tapas restaurant, Tasca, when they were trying to build their opt-in email list. I've visited them for events they mention in their newsletters twice already.)
Some ideas of what you can send to keep them on their toes:
Impromptu Happy Hour taking place from 4-5. (I know, we don't usually open til 5, but this is for insiders only!) Show this text at the door, and bring up to 4 friends. See you there!
Hey, if you're looking for a place without a wait, we can fit you in quickly. Just wanted to give you a heads up – hope you enjoy your night out, and maybe we'll see you later for dinner or dessert.
We have Steak au Poivre on the Special menu tonight – if you're in the mood, Insiders discount of $10. Just show this text!
We have a long wait (like everyone else tonight) but if you want to put your name in for dinner, you can stay where you are and we'll text you when there's about 10 minutes left.
This kind of exclusivity not only creates loyal patrons, but it encourages them to show you off to friends, family, and co-workers when they want to look cool. We all want to look cool sometimes. Don't we?
You can not only look cool, you'll act cool, and get more "cool" guests by attracting them with these kinds of creative mobile marketing ideas.