By now you've no doubt heard that mobile payments are here to stay.
We've covered the various types of payments that now exist and how they can be implemented in restaurants, and have even talked about what it all means with regard to managing an establishment and training staff.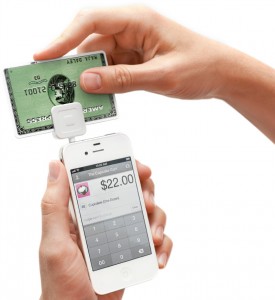 But what are the actual perks or benefits to accepting mobile payments at your restaurant?
The simple answer to this question is that they're new, they're not going anywhere, and by not accommodating them you risk becoming old-fashioned. Indeed, it may be that in five years' time a restaurant not offering mobile payment processing will come across as both inconvenient and behind the times. It's not a question of "If" mobile payments will be achieve mainstream adoption but "when."
Implementing mobile payments isn't just about keeping up. There are also some specific advantages you can enjoy.
Embracing Customers With Wearables
The wearable technology market, and specifically that for "smart watches," hasn't quite grown at the rate that a lot of people in the tech world anticipated. The thinking was that in our constant quest for convenience and simplicity, functional electronics that were worn rather than stored in pockets or bags would represent the ultimate innovation. Yet, in most cases, such devices have been slow to catch on.
For that reason, it may seem as if the wearables market isn't something a restaurant owner (or any retail owner for that matter) needs to be preoccupied with.
It's important not to mistake slow growth for no growth. Data suggests that the wearables market will still become lucrative in the next five years.
While that doesn't have any specific bearing on mobile payments, there will surely be a direct impact. More people with smart watches means there will be more people experimenting with contactless, mobile payments, and that's a portion of the population you can take full advantage of to increase your sales.
Establishing Analysis Of Sales
A responsibly managed restaurant keeps track not just of costs and sales but of which conditions make for the most efficient business.
This means knowing which menu items are ordered most, which specials tend to sell well, which seasons or times of day don't seem to be as popular with customers, etc.
Tracking all of this information is often easier said than done, at least with traditional payment methods.
One of the biggest benefits of mobile payment processing is that it can automate this process in some cases.
Processing company Worldpay, which carries information about various types of face-to-face card machines and the perks of using each one, addresses this idea with regard to restaurants and pubs.
They indicate that their processors can uncover insights and analyze customer behavior in order to help a restaurant flourish. In short, you can easily gain an idea of what your customers are ordering, when they're doing so, and why, and adjust your business accordingly.
Encouraging Larger Tips For Waitstaff
It's in any restaurant owner or manager's interest to keep the waitstaff happy, and naturally encouraging greater tips is one way to do so.
This much has always been known, but CNBC took a look at how the mobile payment phenomenon is affecting restaurant transactions with regard to tipping and found that mobile payments make customers tip more at meals.
In part, this is because many customers perceive service as being quicker and better when payment is conducted through mobile technology. There's less waiting around for a check to come, for a card or cash to be taken away, and for change to be brought back or a receipt to be signed.
Some customers are simply more inclined to "reward" the experience with a greater tip. However, the point is made in the CNBC article that when faced with the option of tipping by way of tapping a percentage or number on a mobile device, money doesn't necessarily feel real.
In other words, a customer is more willing to part with 20 percent by hitting an automatic "20%" tab than by calculating the same amount and writing it out. With these factors taken into account, it's clear that the modern restaurant or bar has far more to gain than a progressive image by adapting to mobile payments.
With the right processors in place, you can open your doors to a wider customer base, collect data for the good of your business, and potentially even generate larger tips for your staff.
Faster Table Turn
It's the last mile of restaurant service. You have delivered a delicious meal that delighted every guest at the table. Your waitstaff has been attentive and helpful. Your atmosphere complemented the whole of the dining experience. Your guests are extremely happy and ready to recommend your restaurant to their friends. Then, they are forced to wait twenty minutes to pay their check.
Paying the check is one of the most reviled aspects of any restaurant experience. Paying the check is an annoying dance between getting a server's attention, letting them know the bill is ready to be paid, and then waiting for the server to return with your credit card or change. It can ruin an otherwise great lunch or dinner.
Thanks to mobile payments this can be a thing of the past. Whether its via a simple guest action once the check is received or as easy as checking out on an app like OpenTable, mobile payment adds a new layer of convenience and efficiency to restaurants. As people are able to pay their guest checks faster, restaurants are able to turn their tables over at a greater rate. This has a direct impact on bottom-line revenue and helping to ensure that guests leave your restaurant happy.