If you've been thinking you'll wait 3-5 years to see how the mobile payment landscape shakes out, you may be too late.
Customers are now ready, willing, and increasingly able to pay for their meal via smartphone. You can support that behavior, and it doesn't matter if you're a QSR restaurant, a fast casual, a casual dining, or a fine dining establishment.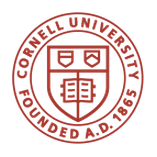 Download the full research survey results (free registration required) from The Center for Hospitality Research at Cornell University.
Your challenge — and I hope you'll accept it — is to identify what platforms make the most sense for you. Many platforms require additional hardware here, as the "mobile" payment still involves a swipe or NFC (near-field communications).
If you think about this from a customer perspective, there are three main experiences at work here:
The ability to pay via smartphone while at the counter.
The ability to pay via smartphone at the table — with or without staff intervention.
The ability to pay on-the-go — before visiting your location.
So let's review your options. With each, I've also indicated whether special hardware is required in each of your locations as well as what segment the solution is a best fit for (in my opinion), limiting suggestions to QSR, Fast Casual, and Full Service (Casual Dining and/or Fine Dining).
---
Are you ready to get started with adopting mobile payments at your restaurant? Download our easy evaluation and implementation checklist at the bottom of this post!
---
1. Google Wallet
Special hardware required: Yes
Card swipe: No
Best fit: QSR
Google Wallet is a smartphone app customers must download. Once they've done that, those customers can add and store their credit cards, debit cards and loyalty card. They can then pay when on-premise by tapping an NFC-equipped terminal. NFC = near-field communications.
You can get Google Wallet-ready terminals from your POS terminal provider. One benefit with Google Wallet is that its both Android and iOS compatible. A downside is the hardware you'll have to deploy at each location, the low adoption rate (few customers who have Android phones will even know Google Wallet exists), and the fact that Google will have insight into every transaction.
Google does not charge merchants a fee.
2. Apple Pay
Special hardware required: Yes
Card swipe: No
Best fit: QSR & Fast Casual
Apple Pay was announced last month when Apple unveiled its new iPhone 6 and iPhone 6 Plus phones. Like Google Wallet, customers can load their credit cards and debit cards, and they pay by holding their phone near an Appe Pay-compatible terminal, validating the transaction by way of the Touch ID (fingerprint) recognized by their smartphone. Unlike Google Wallet, Apple collects no customer information nor details about the transaction.
Again, you can get Apple Pay-ready terminals from your POS terminal provider. Since the Apple Pay platform also uses NFC, there's that downside — location-by-location hardware. Another downside? As excited as people are about Apple Pay, you're looking at a sliver of the population again, as only iPhone 6 and 6+ users can pay this way.
Apple does not charge merchants a fee.
Here's one person's recent experience using Apple Pay in the wild:
Using Apple Pay in-store on an iPhone 6 is quick, convenient, and dead simple
from
AppleInsider
on
Vimeo
.
3. Paypal
Special hardware required: Yes
Card swipe: Yes
Best fit: QSR, Fast Casual, Full Service
Paypal is the old standard-bearer for alternative payment methods and mobile payments. Known initially for their ability to help small businesses accept payments online, they've since deployed Paypal Here (which is their answer to Square, which is next on our list) and a POS-integrated solution. Common restaurant-focused POS providers such as Micros, NCR, Shopkeep, Revel, Leapset, Leaf, TouchBistro, and Vend are supported.
If you're going the route of accepting payments a la Square, where your staff is processing orders via iPhone or iPad, you'll need the Paypal "dongle", which is small device that plugs right into your Android or iPhone/iPad, through which you swipe a credit or debit card. Your smartphone or tablet will need the Paypal app installed, obviously, or involve one of the POS providers above. The benefit from this is that Paypal's offering works well with a server attending to customers in a full-service restaurant, unlike the other solutions, that are table-bound terminals.
Another downside? There's still a swipe involved. So, while it's technically a mobile payment solution, the customer will have to hand over his or her credit or debit card.
Paypal charges merchants a 2.7% swipe fee.
4. Square
Special hardware required: Yes
Card swipe: Yes
Best fit: QSR, Fast Casual, Full Service
Square offers many of the same general benefits to restaurants that Paypal offers, with a few nice features thrown in: easier online ordering capabilities, local inventory management, the ability to offer paper, email, or SMS receipts, and your own dashboard with detailed transaction and guest analytics. But don't be confused: there's the Square reader, which is a dongle that plugs into a smartphone or tablet and works with the Square app on that device; and there's the Square Stand, a lightweight POS offering centered on specific hardware.
Square is increasingly popular with small shops as they build out what is becoming a business management platform, including Square Pickup, an intriguing mobile ordering solution. But while I state it could be used with either QSR, Fast Casual, or Full Service, the truth is even Square emphasizes coffee shops and retailers. Another downside? Just like with Paypal Here, you've got a swipe happening still.
Square charges merchants a 2.75% swipe fee.
5. LevelUp
Special hardware required: Depends
Card swipe: No
Best fit: QSR & Fast Casual
LevelUp has also been around a few years already. If you've used the Starbucks app to pay, you've encountered a LevelUp-like experience: Customers will need to have already downloaded the LevelUp app (or your app — more on that in a minute) and created an account, including adding their credit/debit cards. Then, when they are at the counter ready to pay, their LevelUp app displays a QR code that is scanned by the LevelUp reader and the payment is made.
LevelUp advantages include: the platform is app-based and works with Android, iOS, and Windows smartphones. No paper receipts are available, as all receipts are emailed. Restaurant operators can view transaction histories, customer demographics, and expanding set of analytics on their own business dashboard. A tipping feature is included, and LevelUp users have a built-in loyalty/rewards program. Apple Pay and NFC are also supported within the platform.
We say special hardware depends because, while there is a terminal you can use to scan customers' QR codes, you can alternatively download a merchant app to do this. Also, LevelUp differs from the others by developing your own custom mobile app.
LevelUp charges merchants a 1.95% transaction fee. Custom app development is separate, if you go that route.
Let's Take a Quick Break Here and Introduce Something Entirely New
Poynt. It's not a mobile payment solution by itself. It's a whole new take on the POS that supports swipe and no-swipe payments, including all NFC-based mobile payment solutions.
Read about it at: Fast Company, The Verge, BusinessWeek, Forbes, and TechCrunch.
Introducing the Poynt Smart Terminal from Poynt on Vimeo.
Poynt was designed to accept nearly every form of mobile and card-swipe payment technology. As they state on their website: "Apple Pay, chip-and-pin, mobile apps, and whatever else the future brings."
Okay, back to our list 😉
6. LoopPay
Special hardware required: No
Card swipe: Not technically
Best fit: QSR & Fast Casual
LoopPay is also unlike any other solution here. LoopPay allows consumers to pay with their phone from anywhere, but the customer must have a proprietary device with them to avoid that card swipe. That device takes the form of either a special charging case (iPhone-only) that transmits payment details securely with a simple button tap, or a Android- or iPhone-compatible fob that a customer keeps on their keychain that transmits payment details securely with a button tap while the fob is next to the terminal.
Customers also must install the LoopPay wallet app, which stores all of their credit/debit cards. You really should read the LoopPay FAQs for Issuers & Merchants to get a complete picture of how this works and yet remains PCI compliant. While we say that special hardware is not required, we mean it's not required by you, as the merchant — that's a huge benefit. LoopPay devices transmit payment details to 90%+ of existing magstripe terminals. A downside? your staff at the counter may well be freaked out that a device can transmit payment data straight to your credit card terminal.
Given the unique approach at work here, I'd also encourage you to read this real-world LoopPay scenario.
Merchants do not pay. LoopPay charges consumers by selling the charging case and the fobs.
7. Cover
Special hardware required: No
Card swipe: No
Best fit: Casual Dining
Cover bursted on to the scene in New York City in early 2014 and has since expanded to the SF Bay Area. Think of it as Uber for restaurants. Customers download an app (Android or iOS), create an account, add their credit card details, and pay in-venue when ready to settle their bill. Once they arrive at your restaurant, they select your restaurant within the app, and only open the app again when they're ready to pay and leave. A simple notification to your staff at the beginning of the dining experience is all that's entailed. Everything else is handled in-app.
Cover allows consumers to split bills and add tips well, an interesting feature that makes this particular appealing to casual and fine dining establishments. What this means, also, is that there's going to be some careful staff training involved. You don't want people saying they're paying with Cover, only to dine and dash.
Others operating similarly to Cover are Dash and TabbedOut.
Cover charges restaurants a monthly service fee.
8. Softcard (formerly ISIS)
Special hardware required: Yes
Card swipe: No
Best fit: QSR & Fast Casual
Softcard is the stealth mobile payment option that's been talked about for two years now, but only tested here and there. It's an app that's Android-only for now. Consumers install the app and load their credit cards (and loyalty or membership cards) as they create an account. When they're ready to pay at your counter, they open the Softcard app, type in their PIN, select the card they want to pay with, then hold the back of their phone over your NFC-enabled terminal.
Listen, if you've already decided you want to accept Apple Pay and/or Google Wallet, you're going to have the necessary hardware to accept Softcard, so why not include that narrow user base?
Merchants do not pay transaction fees with Softcard. Advanced loyalty and offer features within the Softcard business platform will come with service fees.
9. OpenTable
Special hardware required: No
Card swipe: No
Best fit: Full Service
OpenTable you've known through the years for its reservation service. Now, they offer mobile payments. OpenTable works almost identically to Cover — customers preload your credit card details as part of their OpenTable account, check in with the host when they arrive at the restaurant, and then view and pay their bill from the OpenTable app when ready to leave.
A major benefit with OpenTable is the brand name. Consumers have been accustomed to using the OpenTable to find a casual or fine dining restaurant and to make reservations. Now, they can complete that experience. Servers are notified that they've paid and still must close out the check, and receipts are emailed. Apple Pay is supported as well. In fact, with Apple Pay, guests won't need to add a card to their OpenTable account in order to pay at participating restaurants. Guests launch the OpenTable app to view the check and tap Apple Pay to complete the transaction.
While the OpenTable process isn't inherently more efficient than Cover, and not necessarily more secure than Google Wallet or Apple Pay, what OpenTable brings to fight is that existing customer base — people who expect to find a place to eat with the app. If they found you via OpenTable, they're one huge step towards paying you through OpenTable. And that dining experience was just made easier for you and for them.
We do not yet have details on how OpenTable is charging restaurants.
10. Downtown
Special hardware required: Yes
Card swipe: No
Best fit: QSR (Cafe)
Downtown brings something entirely new to the table, literally: a beacon-based mobile payment solution. With Downtown, the customer must download the Downtown app, create an account, and load their credit card details. Then pay their bill at the moment they place an order — whether that happens at your counter or the customer's table. Beacons can either be deployed to detect that a customer is in your location, or even more precisely — which table they're at.
A downside of Downtown (you like how I did that?) is that you've got to manage your menu from within Downtown presently, as opposed to uploading it to a service that can distribute to Downtown. That'll be a bit painful for anything other than small cafes.
Hold your horses if you're super amped about this one. Downtown has just launched — as of October 2014 — so it's only available in Palo Alto for now. But keep an eye on them.
Bonus! Additional approaches to accepting mobile payments:
* Your Own Mobile App
Special hardware required: Depends
Card swipe: No
The route that many larger brands are going is to deploy their own branded, mobile app. Got a large enough set of locations and a loyal enough customer following (with the right demographics)? Maybe this is right for you. LevelUp offers a white-label service, where they will build your app on top of their technology stack, Splick.it and Relevant Mobile are power players in the mobile app business as well.
If you're looking for a mobile app solution that can also tie in to your existing online ordering and loyalty providers, Zipscene has built integrated apps that also offer advanced guest analytics and location insights. See my About page for more on my relationship with Zipscene.
There are many, many others who'd be happy to build your own custom app. A key aspect of this, however — besides whether your customer base will truly use your app — is how integrated that app is with your POS provider and other solutions you've already deployed.
Check out three other important articles we've published on building your own mobile app:
And a great resource with an alternative perspective from Rockbot can be found here: Why 80% of Branded Apps Fail and How Your Restaurant Can Grow More from Third-Party Platforms.
Special hardware required: Yes
Card swipe: Yes
If your independent restaurant runs on Quickbooks, you may take a look at Intuit. Requires a dongle like Square, Paypal Here, and PayAnywhere. Intuit charges a monthly service fee of $19.99, along with 1.75%+ per swipe.
If you've found an error in our summaries, please let us know and we'll correct. 
We wrote this to be most beneficial to a restaurant operator who's got to think through the in-store experience, not just the need to get on a bandwagon. Let us know of any additional mobile payment options you think are gaining ground, bringing something new to the industry, or any gross errors?
What do you think of the roundup!? 
(Infographic courtesy of GDS Infographics.)