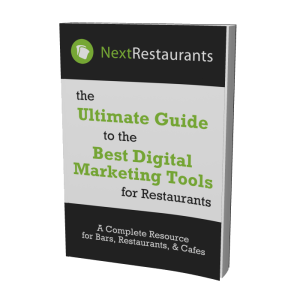 Subscribe now for our complete restaurant marketing toolkit.
Whether you're looking for a new SMS marketing partner, wanting to build your email marketing list, launch a new, mobile-friendly website, or get started with your own CRM (customer relationship management) initiative, this is your Ultimate Guide. 
We've got more for you:
The perks of your NextRestaurants subscription continue with access to additional special content and unpublished offers on tools you can put to immediate use to improve your restaurant marketing.
Subscribe Now!
We take your privacy seriously. So we will never sell, trade, barter or otherwise share your email address with others. And you can unsubscribe at any time.