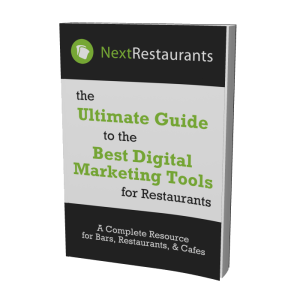 Looking for a new text message marketing partner?
Ready to go beyond email marketing into marketing automation?
How about online ordering?
Or running measurable, trackable promotions?
And kicking off targeted mobile marketing campaigns?
Ready to launch your own custom mobile app?
Need your restaurant website redesigned?
Want to get your restaurant CRM campaign kicked off?
Dying to deploy a user-friendly mobile payments platform?
Get The Guide now with details below!
THE BEST DIGITAL MARKETING TOOLS FOR RESTAURANTS
Download our free guide featuring 25 best-in-class marketing tools for restaurants, plus bonus how-to content!
It doesn't stop there.
We've got more for you:
The perks of your NextRestaurants subscription continue with access to unpublished articles, how-tos, videos, strategies, tactics, and special offers on tools you can put to immediate use to improve your restaurant marketing.
Subscribe Now!
We take your privacy seriously. So we will never sell, trade, barter or otherwise share your email address with others. And you can unsubscribe at any time.