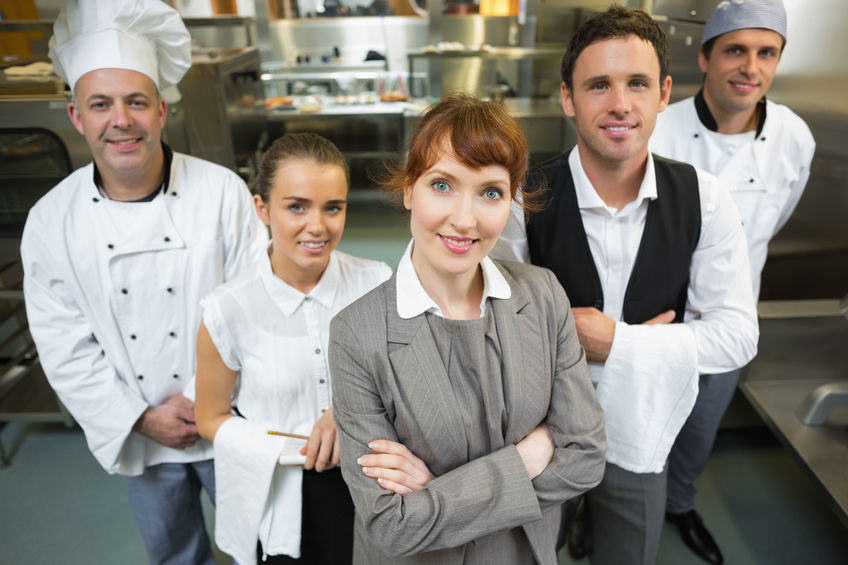 I've never met a restaurant operator who didn't want a higher check average.
You can do this through strategic pricing, obviously. Smart menu management is crucial. And you can push that average check size higher with well-thought-out LTOs.
The thing is, there's no way to get around this fact: your restaurant staff has got to be aware, involved, and even engaged, if you really want your push for higher sales work.
Pay attention here because I've rounded up 7 rock-solid tips from a variety of restaurant experts on how to pull this off. I've also added a HUGE secret weapon that you can very inexpensively deploy to nearly guarantee you'll be successful with increasing your restaurant sales.
7 Tips (plus one HUGE BONUS) for Increasing Restaurant Sales
1. It starts with enthusiasm.
Speedline POS reminds us that if your staff is going to influence guests to take you up on your recommendations, it starts by making those recommendations with excitement and belief in your product.
2. Make sure your staff knows the menu intimately.
Buzztime offers this great tip — if staff bumble their way through your menu, your customers' confidence is going to waver. That fear and uncertainty will lead to doubt about any add-on recommendations.
3. Have staff review drink specials BEFORE asking for drink orders.
This gem comes from the Webstaurant store, and it's a subtle-but-great tip. Think about it: if your servers ask for an order, they're stuck with whatever the customer orders! Duh! But what if they make a strong recommendation? Different story altogether.
4. Offer something just a little nicer than the customer has in mind.
Strong tip here from Lorri Mealey at About.com. Whether you're prodding the customer to upgrade their liquor, their appetizer, or their entree, the un-offered upgrade is a missed opportunity. Guide the customer to want something just a bit "more" than the default.
5. Get your hosts/hostesses involved. 
Upselling doesn't have to begin and end with the server. Jim Sullivan and Phil Roberts give this tip in their Service That Sells book. Train your hosts to make specific recommendations to guests as they're being seated.
6. Add a new staff position: guest experience captains.
Seriously. Buffalo Wild Wings has done exactly this. While their new staff position is reportedly focused on ensuring guests are getting the most from BWW's sports experience, you can be they're also tasked with identifying sales opportunities.
7. Recommend splitting appetizers and desserts. 
This may seem a bit counterintuitive, but I like this tip from Restaurant Business Online. In cases where it looks like an appetizer or dessert may have been skipped altogether, recommend your guests split one. They'll feel like they saved money, you'll bump that check size by 20-40%.
BONUS TIP: Get organized with Springzy
I have to tell you about Springzy because it was developed by restaurant operators for the restaurant industry. Springzy makes increasing sales a matter of fun and recognition for employees and it's incredible. With very little effort and management, you can deploy a single-location or brand-wide contest centered on sales increases, measured at the staff level, with POS integration. Insane.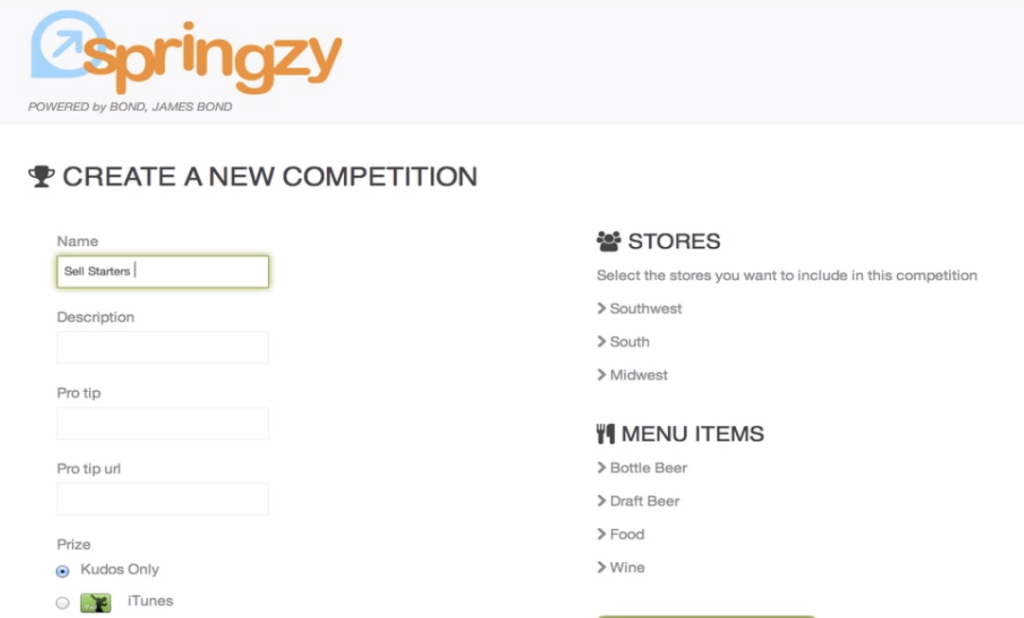 I'm not going to go overboard in selling you on the solution, but I will point you to them and encourage you to get in touch with Charlie Francus, one of the founders. What fuels Springzy is the simple fact that employees crave rewards and recognition. They thrive on feedback. But not every manager on your staff may be rock-solid in these departments. Springzy makes it possible to let every employee see how their colleagues are doing with upselling in general or upselling of specific menu items. I know, right?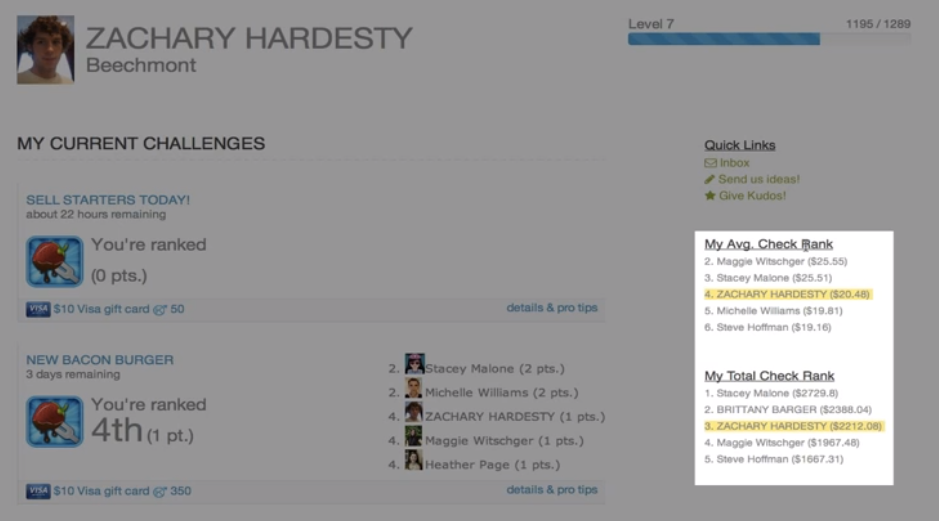 I love the motivation behind Springzy as well. As Charlie says, "The employees at the store level are an amazing and extremely underutilized asset. These are the people that interact with the guests each day and they are literally the face of your brand. Technology is allowing brands to connect directly with their employees in ways that were never before possible.
"If you can inject a little bit of fun into the job the employees start to care and take pride in what they're doing and accomplishing. It isn't about prizes and money as much as its about pride and recognition. Now they're invested in their role and feel a sense of accomplishment. We believe that working in a restaurant can, and should, be a better experience."
Technology Comes to the Rescue Again
What I love about Springzy and why I've highlighted the in this article on upselling is the same reason we mentioned Red Book Connect and its recent deployment at Quaker Steak & Lube: it's how technology can be used in non-marketing ways to get better performance and better engagement with today's workforce.
While we focus on digital marketing for restaurants here at NextRestaurants, we know that people are at the foundation — young people in particular, as staff.
If you want to stay relevant, incorporating technology in smart ways can not only make your brand stand out as a true brand, it can help you attract and hire the best talent from an emerging generation.
(Photo courtesy https://www.flickr.com/photos/audiolucistore/.)