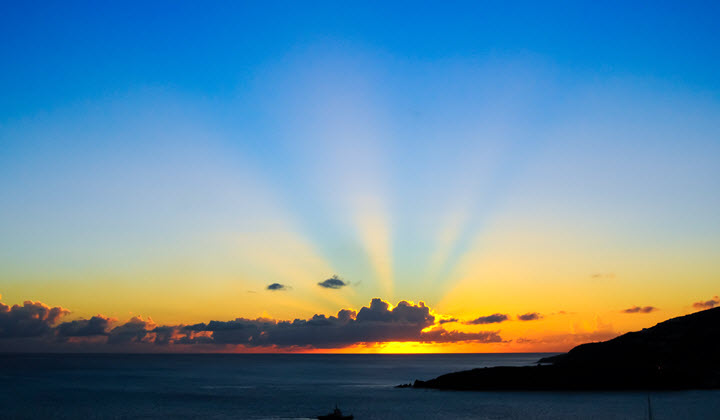 The landscape of restaurant POS (point of sale) is trapidly transforming.
I've witnessed and experienced it. We all have. So I recently reached out to Justin Guinn, Market Research Associate with Software Advice, to get his observations on the changing landscape.
Justin tracks the restaurant POS carefully, with no specific POS to promote or root for. His insights are extremely interesting.
On a related note, we have previously published these two guest posts on restaurant POS:
NextRestaurants (NR): As someone keeping a close eye on the restaurant POS world, how would you characterize the POS of tomorrow — 2 years from now, 5 years from now.
Justin Guinn (JG): I think the POS of tomorrow is already here today. With advances in mobile POS systems (mPOS) there are dozens of popular options for retailers and restaurants alike. For business owners, these mPOS solutions are affordable and easy to use, but there's much more than that (especially for restaurants).
The mobility offered by these mPOS systems enables restaurants to offer a completely different customer experience to diners; one where the server inputs a table's order on a tablet while they're giving it. Once they're done, the server sends it off right away to the kitchen or bar with just a tap. Later, the server can use the tablet to process the payment, eliminating multiple trips to and from the table to a mounted POS terminal or auxiliary credit card processor.
The system expedites the dining experience by cutting out inefficient traveling done by the server. But it also increases the accuracy of orders because the server doesn't need to remember any specifics, they simply type or tap them into the system.
Also, some of these systems even prompt servers to recommend certain add-ons on upsells while inputting certain menu items. This ideally leads to more revenue per ticket and again, a better overall customer experience.
NR: Where did the legacy POS providers miss the boat and when?
(JG): I don't think that legacy providers necessarily "missed the boat" on anything. I think they were just a victim of the times and of their revenue model. From a business standpoint, they had a great run and drew it out for as long as the market would allow.
But if you look at those systems now, many are re-branding and offering more affordable cloud and tablet-based options because they understand that's where things are now.
NR: Software Advice recently published your "10 Most Popular Retail POS Systems" along with the criteria for compiling the list. What is it about the new wave of POS platforms that makes them so attractive?
(JG): The new POS systems on the market today are so attractive because they're sleek and modern, affordable and mostly built on consumer-friendly technology (tablets).
To the first point, most of the the top products that are listed in our Most Popular ranking coincide with the widespread of tablets into the general public sphere. There's a lot of momentum behind them just in general, and I think tablet-based POS systems are innately drawing from that momentum. Not to mention, they just make more business sense due to their simple design, mobility and updatability.
As for their affordability, these system offer significantly lower start-up costs than traditional, legacy systems. Pair that with their affordable subscription-based payment options and now more restaurants can afford a fully-functional, restaurant POS system.
Finally, tablets have become such a staple in many American consumers everyday lives. This leads to a sense of comfortability with these new systems. Restaurant owners/operators and their staff can see that their new robust POS system is just an app on their iPad. I think this eases any sort of intimidation that used to come with adopting, training and using old, cumbersome systems.
NR: What are you hearing from restaurants who have made the switch from a legacy POS provider to one of the new upstarts?
76% of restaurateurs are looking for sales reporting and analytics; 74% want inventory management capabilities
(JG): From the work we've done with retail POS buyers, a recent report shows 76% are looking for sales reporting and analytics features while 74% request inventory management capabilities.
Another report we did recently identifies the importance of customer loyalty programs, especially as it applies to restaurants targeting millennial customers.
With the findings from these two reports in mind, I think it's safe to say these new upstart POS systems are fulfilling buyers' needs and solving typical retail and restaurant owner pain points.
NR: The world of POS is rapidly evolving. What would you say to a single-location restaurateur who doesn't know how to evaluate and differentiate these upstarts?
(JG): There are many restaurateurs trying to get out of a cumbersome, unreliable system and into a more modern system. A good first step for these business owners is to note everything that's inefficient or they don't like about their current system. Look at daily pain points their staff is facing (servers, bartenders, cashiers, cooks, etc.). Basically, restauranteurs should review their current operations and processes to see what can be improved before moving onto a more advantageous POS system.
Then, with these improvements in mind, they can reach out to vendors with very specific features and capabilities they need to improve their business. In fact, at Software Advice, everyday we provide free 15-20 minute phone consultations to help restauranteurs go through this process and help them build a shortlist of restaurant POS systems that would be a good match for their business.
NR: How can a restaurant owner calculate the ROI of their restaurant POS. Or is that even necessary?
Instead of looking for exact ROI, restaurant operators need to be more concerned with how their new POS system will increase operational efficiencies
I'm sure there are various formulas or tools available that "tell" restaurant owners the ROI of their POS. But isn't every restaurant different? Different owner, different staff, different customers, menu, location, etc.
Instead of looking for an exact ROI, I think restaurant operators need to be more concerned with how their new POS system will increase operational efficiencies and improve their customer experience. To me, these are the greatest value a new POS system provides. And that's where the true ROI will come from.
NR: What other advice do you have for restaurateurs who are on the prowl for a replacement POS platform?
(JG): The restaurateurs we consult are typically looking to implement their new system within a month. Though I understand their urgency, restaurant owners and operators need to take their time and do their research before implementing. There's no sense in going from a bulky, inefficient system to a sleek, equally-as-inefficient system. We can help restaurants get set up with a test drive (free demo).
Even though many POS solutions are relatively inexpensive, pricing is still obviously important, so if you want to get a price quote on popular systems, we can help with that too. Be sure to have your list of requirements and operational processes you want to improve.
Stick to that list and your new system will be great.