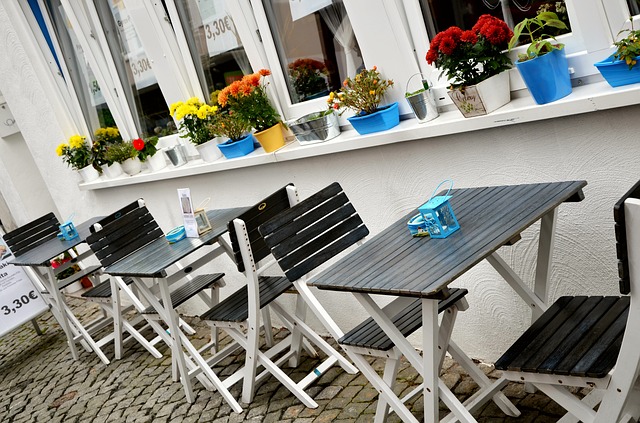 April has some legit holidays — Easter, Patriot's Day, April Fool's Day, Arbor Day. If you're interested in doing any restaurant promotions around those holidays, you're probably already on top of your campaigns for those.
But then there's a bunch of other holidays in April. Ones that are kind of… weird. You know, those days that are like, "National Don't Tie Your Shoes Day" or something equally inane.
And while these days are certainly silly, sometimes, it's kind of nice to embrace the silly. I'm not sure what restaurants could do with "Plan Your Epitaph Day" (April 6) or "Ex-Spouse Day" (April 14), but there are opportunities to bring guests in and have some fun with the other goofy holidays April has lined up.
The fact is, people love to embrace a theme and find a reason to celebrate together… no coupon codes or discounts required. With that in mind, here are some of the holidays in April you can embrace to shake things up for your regular patrons, and give new customers a reason to visit your restaurant.
So rather than just TELL you there are a lot of wacky holidays you could do something fun with, here are some SPECIFIC ideas for you.
10 Restaurant Marketing Ideas for April's Silliest Holidays
1. Tweed Day – April 3
Sherlock lovers rejoice! Make your restaurant a haven for Benedict Cumberbatch fans (or better yet, Sir Arthur Conan Doyle fans) with a special British food and drink menu. Tweed attire, of course, is required.
2. World Health Day – April 7
Restaurant trips can be guilt-laden experiences — you love the delicious food, but you loathe what it's doing for your diet. Make April 7th an exception with a healthy food menu that's also mouth-wateringly delicious. You could even consider providing nutritional information for patrons!
3. No Housework Day – April 7
No housework means no dirty dishes. That means dining out. At your restaurant. Have patrons bring in someone who they think needs a day off — a spouse, a parent, a friend — to enjoy a meal with. No cleaning required (on their part, at least).
4. International Moment of Laughter Day – April 14
Use April 14th as a night to try something new at your establishment — experiment with an open mic night, or inviting a local comedian in to turn dinner into dinner and a show. If you're feeling particularly creative, turn your menu into its own comedy act.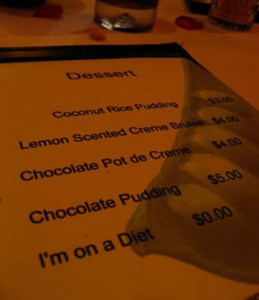 5. Look Up At the Sky Day – April 14
If your restaurant has any outdoor dining space, this is the perfect day to launch your outdoor dining season — weather be damned!
Seriously though, if it's nice out, people will be excited to ring in spring and summer with you. And if it's cold, play on the theme — make a drink menu of hot beverages and a food menu of warm comfort foods. And maybe invest in some outdoor heater rentals.
6. National Eggs Benedict Day – April 16
This one writes itself. All day brunch, baby. All. Day. Brunch. (And remember, those bottomless boozy brunches actually aren't illegal — just in case you didn't get the most recent memo.)
7. National Jelly Bean Day – April 22
Roll out a cocktail menu based on popular jelly bean flavors. If you need some inspiration, here are a couple concoctions to get you started. All hail the Lemon Drop.
8. World Laboratory Day – April 23
Molecular gastronomy is one of the hottest trends to hit fine dining — but most diners still haven't had the opportunity to actually taste it. Embrace the mad scientist mystique by inviting a visiting chef to your kitchen that's skilled in molecular gastronomy. Or, if you already have some pros in-house, let them strut their stuff.
9. Take Your Daughter to Work Day – April 24
It's always great to give back — especially if you're helping build the future of your industry while you do it. Reach out to aspiring chefs under 18, and invite them to serve as chef-for-a-day with your current kitchen staff. Getting in touch with a local Boys and Girls club, home economics teacher, or YMCA is a great place to find tomorrow's shining culinary stars.
10. East Meets West Day – April 25
Everyone loves fusion food. Take your menu in a different direction, and infuse a little more East (or a little more West, depending on where you're starting from) to your food. You can interpret this creatively, too — maybe "West" means a D.C. restaurant infuses Cali-inspired menu items, or a Thai restaurant infuses food staples from East Coast food capitals like Maryland, Philly, Maine, or Boston.
You've Gotta Market Your Day
Whatever holiday you embrace, be sure to invest some time marketing your event. That means promoting it on your social networks, to your opt-in lists (like your SMS list or your email newsletter list), and to your regular patrons.
You should also reach out to local outlets that list events — for instance, I always find wacky events going on in my area through the Urban Daddy newsletter, and the Boston.com events calendar. Think about those kinds of outlets that you have at your disposal to promote your event.
(And remember, the more unique your spin, the more attention it's likely to get through earned media.)
People are looking for an excuse to celebrate — give one to them by hosting one of these off-the-wall events in April at your restaurant.
What do you think? Got any other off-the-wall ideas that have worked for you in the past?