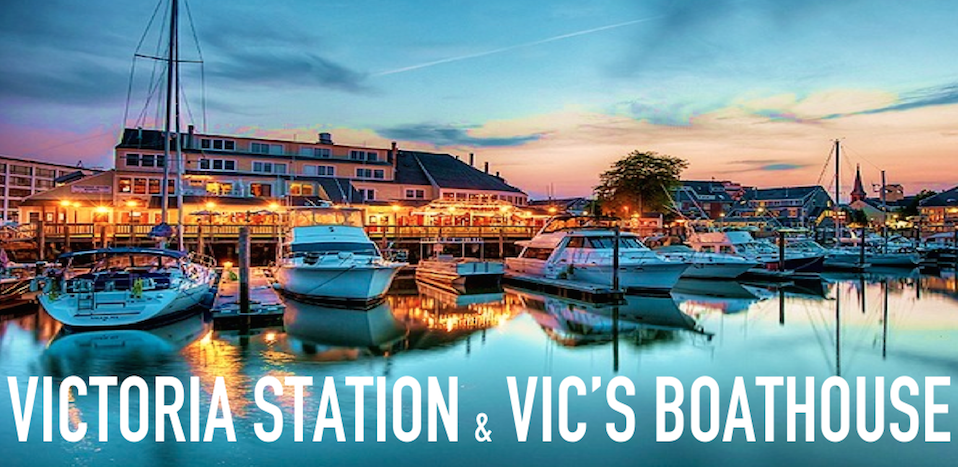 I got a Groupon deals for a schooner sail in Salem, MA. I had a free Sunday and nothing to do last weekend, so I went. Though I know how you probably feel about Groupon, stick with me here.
It was awesome, but that's not why you're here.
I had about an hour to kill before the sail, so I went to a bar on the dock, Victoria Station & Vic's Boathouse. It was a big bar with a lot of really cool sailing stuff scattered about -- a trip to the restroom felt like a trip through a museum. But one of the coolest things I saw was a sign on one of the beams on the corner of the bar.
Victoria Station had the most creative restaurant promotion idea I've ever seen.
Parking Violation Night. Check it out, called out in green below in the top left corner of their promo calendar: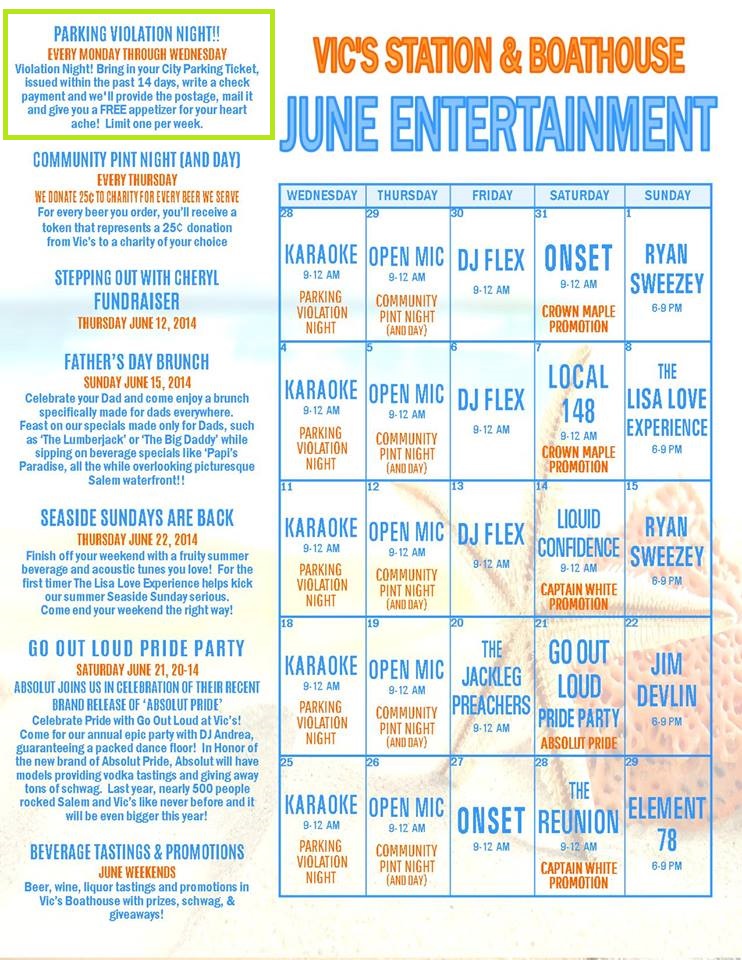 Bring in your parking ticket and payment, and they'll take care of sending it in (finding a stamp is the hardest part, is it not?), plus make you feel better with some free food.
How cool is that?
It's simple, it fosters a sense of community by playing on a common ailment of living in Salem, and it puts forth their restaurant as a place to come get a little relief from your grief. That's the kind of bar or restaurant everyone wants to have in their life, amiright?
Take this Promotion Idea to Another Level
Alright, kudos to Victoria Station for coming up with this.
But let's say you think of a similarly creative promotion idea. How can you use your marketing savvy to make it even better? Here are a few ways to extend the benefits of your promotions with a little forethought:
1. Ask those folks to opt in.
One of the best times to ask patrons to stay in touch is when you're doing something nice for 'em. If you're running a promotion like this, ask them to stay in touch by subscribing to your email newsletter, or joining your SMS list. These are the places they'll find out more about similar events going on at your restaurant in the future, so it makes contextual sense, too.
Tip: You can make it easy for them by using QR codes on your receipts, menus, or other printed materials that point to your subscribe page.
2. Ask them to follow you on social media.
Not everyone's a fan of the email inbox, but what about Facebook, Twitter, Pinterest, and other social properties? Again, this ask makes a lot of sense because of how contextual it is -- your social media accounts are the places you'll promote upcoming deals, so it only makes sense diners that like today's promotion might like to hear about tomorrow's.
3. Ask them to invite a friend in for the next one.
If your promotion is a recurring one like this Violation Night is, tell them to share the promotion with a friend next time. Refer-a-friend type deals help you grow recurring business and new business simultaneously.
The whole goal here is finding ways to get more out of your promotions that are working. By finding ways to continue the conversation with happy customers and extend your reach through their networks, you'll build a sustainable business and a growing one.