Is your sports bar one of many in a busy part of town? You know, one of those "restaurant row" areas or party hubs?
I recently talked with Nick Fosberg, a creative and smart guy, and I'm going to share with you some lessons on bar promotions that work, straight from his real world of running restaurants and bars. No pie-in-the-sky thinking.
Nick not only runs his own bar, and is starting a second one, but teaches other bar and restaurant owners how to succeed with creative marketing tactics.
If you own a sports bar and haven't checked out his stuff, you really should. He teaches a system called Loyal Regular Value Optimization that helps differentiate a bar or restaurant with its marketing. (No affiliate relationship with Nick, I get nothing for forwarding you to him; he's just a great resource.)
I wanted his take on what people really want when they go to a sports bar or a restaurant that features a fun, upbeat atmosphere. What can you do, as an owner, to make it more interactive or fun?
I'll update this post and point you to Nick's site to watch the video when it's live, but here's the rundown on what Nick says you must do if you really want to stand out:
1. Prizing and giveaways.
Nick says one day each week he has an entire night dedicated to a prize or giveaway happening about every 10 minutes. That night isn't usually Friday or Saturday, since those nights are busy already.
Using something as simple as "spin the wheel," and fun, engaging announcements that encourage everyone to participate, he can get the crowd pretty excited and anxious for their shot at winning on what would otherwise be a weak night.
Nick doesn't limit himself to frisbees, t-shirts or koozies though. Those are lame.
He goes BIG to make sure his promotions aren't run-of-the-mill. Flat-screen TVs are his go-to giveaway. There's something to be said for "going big".
Don't limit yourself to t-shirts and koozies. Go BIG to make sure your promotions aren't run-of-the-mill.
Where would you rather go — a sports bar with a lot of TVs and a decent atmosphere? Or a sports bar with a killer atmosphere, a lot of TVs, and a chance to win something?
If you can give people a legitimate chance at winning a huge prize, not just a nice prize, you've got a better shot at attracting a big crowd.
---
Side note here: There's a great post from Rockbot titled 5 Of The Most Clever Bar Promotions You've Never Seen. Check it out for more specific ideas with prizing and giveaways.
---
2. In-house leagues.
Darts, pool tables, and the like are common at sports bars. We all know this. When it's a slower night of the week, these stay somewhat active. But why not build a league around your tables and dartboards? It's a way to get people coming back in week in, week out — just like bowling alleys used to do, and still do — rather than once.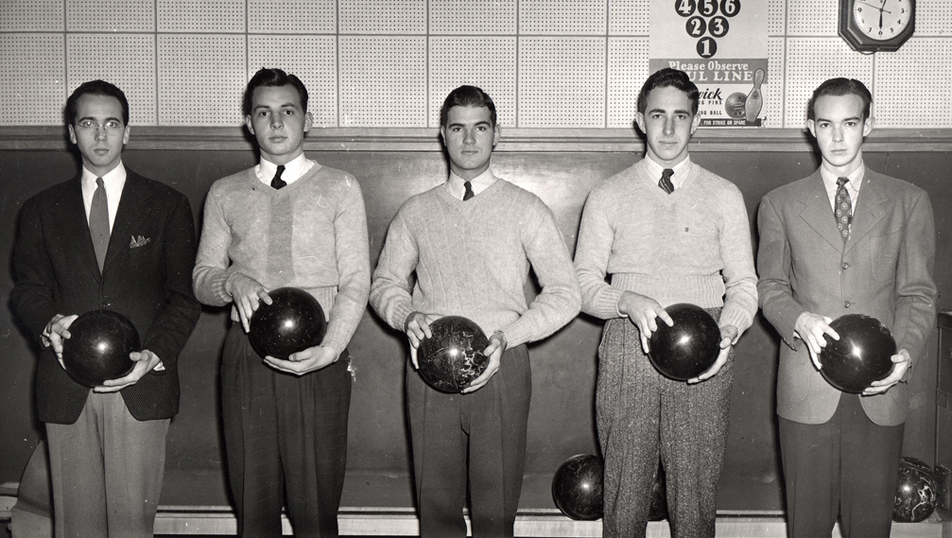 Nick is surprised at how many bar owners DON'T put the extra effort in and build a league around their pre-existing gaming. In fact, Nick thinks that an ongoing promotion like a league is your very best bet for successfully running sports bar promotions.
Here's a variation on this theme:
Welcoming fantasy football geeks is common among sports bars. Inviting fans to hold their draft party at your location? Everybody's doing that. Make your sports bar the destination to watch each game with dedicated tech hubs for sports fans. Give them all they need to plug-in their laptops and smartphones. Free wifi. Free plug-ins. Free smartphone chargers.
By the way, there's a company called Ubidock that offers a unique charging solution specifically for venues to offer their guests. You pay Ubidock a service fee for X number of customer units. The customer simply connects their smartphone into the device. Boom, they're on their way.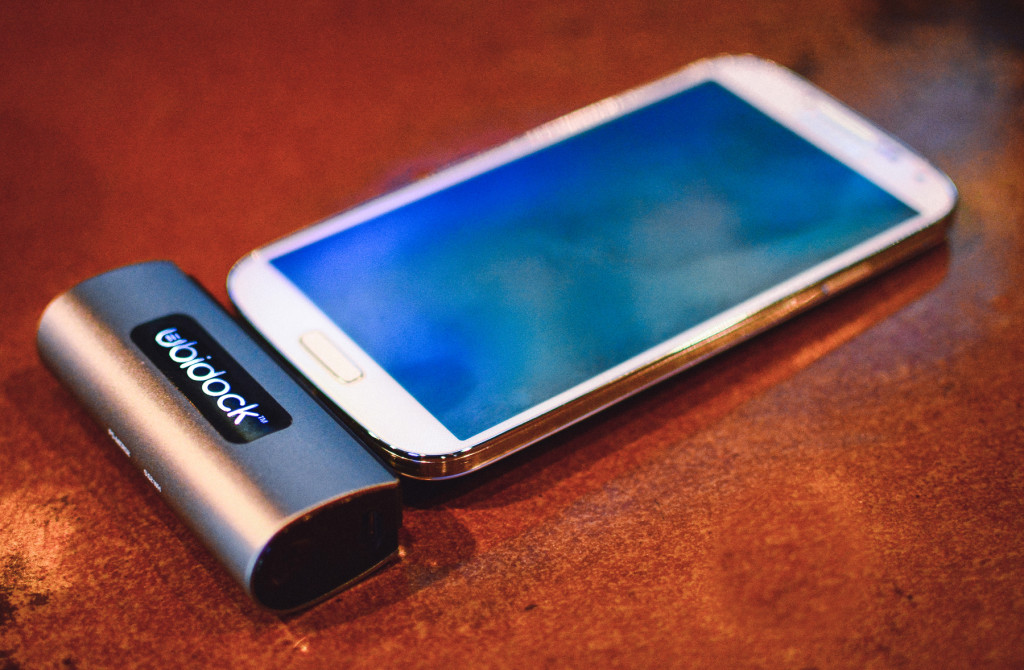 Side note here: Buzztime specializes in this world of ongoing leagues and promotions. They provide the tool and the staff to help bars and restaurants set up competitions against one another — it's a proven way to build loyalty. But sometimes staying analog, with no tech at all, is a great route to follow, too. 
3. Charity events and fundraisers.
Talk about connecting with your community. Finding good causes, especially those brought to you by your own customers, is a great way to foster loyalty and build a great reputation. Find an organization, dedicate a dollar amount you'll provide (and forget the % of sales, it's too low!), and get the word out.

If you click on the above photo, you'll see what Duffy's does to support the local community and charities it favors. While not affiliated with Nick, they follow all of his guidance on working with the local community to promote important causes.
Nick emphasizes that it's common for local news outlets to publicize your legitimate charity events and fundraisers. And the folks behind the charity are highly likely to send those who believe in the cause to your venue to take part in the promotion. Win-win.
And one last thing about sports bar promotions
Nearly every bar and restaurant owner today believes in the importance of maintaining an email list. But what most don't do is personalize their offers.  It's one thing to build a list — anyone can start building one, though some restaurants and sports bars do it better than others. It's another thing to run a promotion that delivers what your customers want.
Ask your customers! What would they love to do or experience at your sports bar, brewery, or restaurant? The heart of successful of sports bar promotion lies in giving people an experience they love — why not start with asking them what they'd love?
(Bowling photo courtesy of The Alley, in Raleigh, North Carolina.)