Staying on top of news in the restaurant industry doesn't begin and end with the websites you've always known. You know the ones I'm talking about.
Well, Eater.com is one of my new favorite restaurant resources.
It's the real-world angle — gritty-yet-not-too-serious — to everything they publish. It's not so much about the hard news you find there. My new favorite in that department is Restaurant Business. More on them next week.
If you checked out Eater.com in the past and then mentally checked-out on it, visit it again — they've relaunched. And they're not solely NYC-focused. What's most entertaining about them isn't just the articles, though the topics they choose to write on are awesome. It's the features:
This isn't Nation's Restaurant News, and I don't mean that in a bad way. But you're just not going to visit the new Eater.com for the latest updates on what brands have filed IPOs or introduced new CIOs. You'll read these kinds of headlines: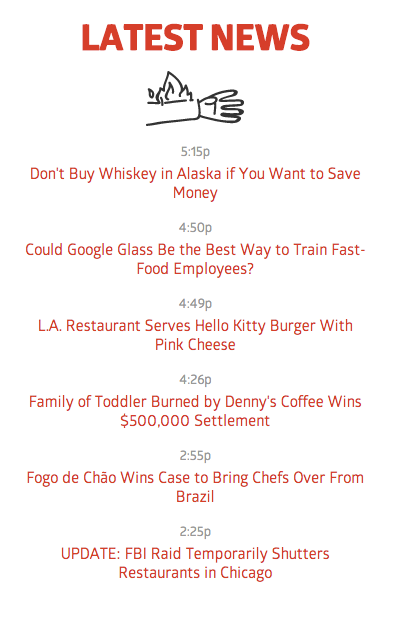 The 38 most "essential" restaurants in those major markets. Yeah, but this isn't just your typical list. They're mapped out and include brief bios with address, phone, directions, category, price range, and a link to their Foursquare page.
Seriously useful forums give people a chance to ask and answer practical questions about the best places to eat, favorite bartenders in this city or that, best dive bar here or there, and so on.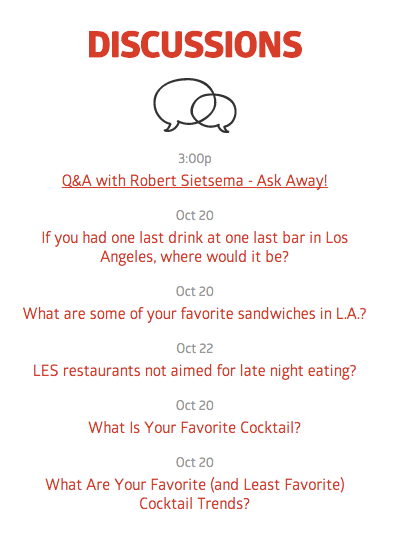 We're talking hip, sometimes quirky, 3-4-minute how-to videos. And while some may say they teach how to create certain dishes at home, they're really teaching you ways to do creative things in your restaurant kitchen.
Of course they feature reviews. But these aren't immediately useful reviews like you'd rely on from Yelp. They're reviews for you to read as a restaurant owner or operator and learn from.
The ever-helpful Jobs Board. 'Nuff said there.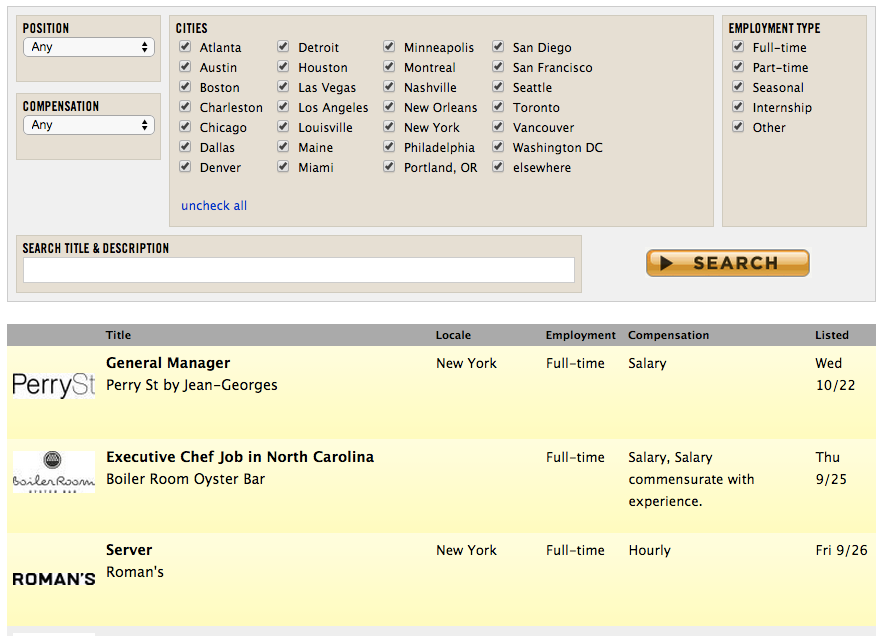 Bringing Something New to the Table
Listen, if you can have one site that brings you headlines like these below, you know you're in a place you could accidentally spend hours in:
Check it out. It's truly educational — just not in the straightforward way you might be used to.