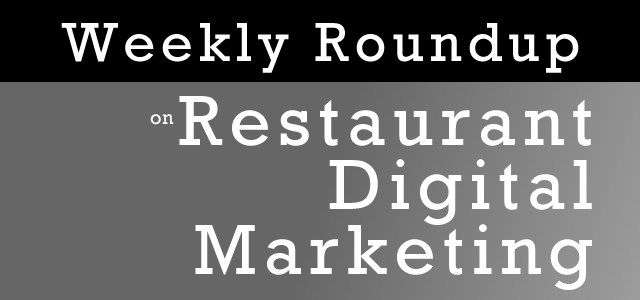 When was the last time you Googled the name of your restaurant? And then your restaurant + city name?
You should do that. You might be surprised at what comes up and in what order.
Your website better be number one. You'll probably also see your Trip Advisor page. Your Yelp page. And then we get into the weeds a little bit, if you haven't been diligent. You COULD see your Facebook page and your Twitter account page. Even your Foursquare page.
But you might also see the Yellowpages.com page. Your Superpages.com page. Your Urbanspoon page. Your Zagat page.
It can be overwhelming, sorting through all these "outposts" you've got to keep tabs on. We're going to offer some help with this with a post coming up next week, stay tuned. Alright, with that exciting teaser, let's get to this week's news roundup of restaurant marketing news and ideas.