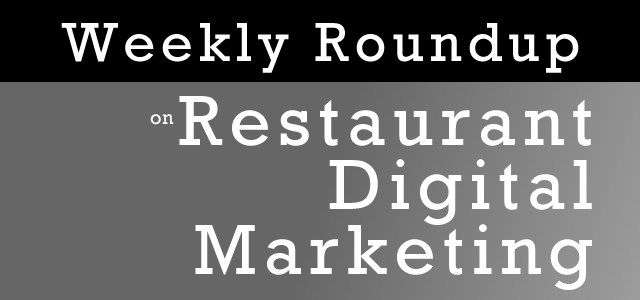 We are really pumped to hear that the National Restaurant Association is sponsoring this Extreme Digital Makeover campaign.
With their notoriety and reach, and the services provided by the four companies involved, it's great timing. It gets our wheels turning as well. Kudos to NRA for putting it on. Scoot on over there after reading this week's restaurant marketing news update.
Hey everyone, regarding bullet-point numero tres above, we've got some GREAT ideas for you on leveraging Snapchat and doing even more with your mobile marketing coming out tomorrow and next week. Extremely creative stuff. Stay tuned!
And a final note: we've added 5 more companies to our restaurant marketing services directory just in the last week. If you haven't dived into it yet — looking for great potential collaborators and partners, you need to get on-board. It's free. It's valuable. It's easy to find companies in.