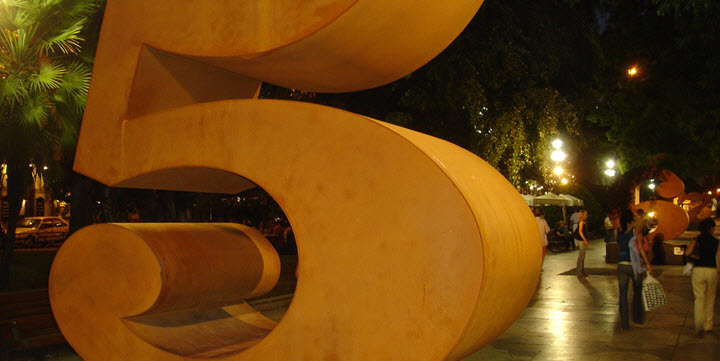 The way I see it, in this day and age there are five key tools you should be using for your restaurant marketing.
As the owner of two bar restaurants in the Chicagoland area, I've tried everything — offline and online. My dad was a bar owner and I grew up in the business, so I've seen it all.
But over the last couple of years, I've really dialed-in my system and I spend my time focused on these 5 best tools for restaurant marketing.
Here are my top 5 restaurant marketing tools
1. Facebook
Everybody who says Facebook is a waste of time now — don't listen to them. They think that way because it's not free to get the most out of it.
I use Facebook Ads to acquire new customers. The targeting they offer is so powerful — you can basically duplicate your existing customers. And creating ads is easy for someone who has even just a little patience, not a lot. using Facebook's Power Editor. The way you can include and exclude people in your area is so good, I made a video about it to demonstrate how easy it is.
2. Retargeting Ads
Many small business owners, and especially restaurateurs, don't fully get retargeting yet. But look at this way – there are people arriving at your website already and clicking their back button or navigating away.
Why not stay in touch with these people? They were interested in something you offered or they heard about. A great experience. A cool location. A coupon or offer. Put a little code on your site and you can keep your bar or restaurant's name and display ad in front of them for the next 30 days or more.
And you don't pay unless those people click on the ad and come back to your site.
3. Reviews
Sure seems like people spend a lot more time complaining about bad or fake reviews than they do in generating new, good ones.
Whether you're asking for good reviews on Yelp or TripAdvisor or Zagat, giving people a different option for providing feedback that you can take action on before they even leave, or you're willing to run ads on those sites, I'm fully taking advantage of this.
Reviews are hot right now. Are you doing something about that, or throwing your hands up in the air like you can't do anything about it?
4. Geotargeted Ads
There are a lot of ways to setup ads that target potential customers based on their location. And they work. You can do this with traditional Google ads, but you can also do this by advertising through services that put your ads in popular apps like Pandora or the news apps out there.
With most of those mobile marketing services, you can pinpoint specific neighborhoods where your ads will only appear, along with age ranges, gender. And if you're going to do this, I'd highly recommend putting retargeting on whatever page you send folks to, and keeping that page really simple.
---
Here's an intro to geotargeted ads, but click the button for full details.
---
5. Email Marketing
Email marketing isn't going away as a tool. I think it's only getting better, because you can do so many things with customization and segmenting your customers.
Now, having said that, most restaurants do a terrible job with email. Bad subject lines and boring offers that don't move the needle. I focus my subject lines on drawing peoples' curiosity. Ask a question that doesn't have an obvious Yes/No answer.
I'm also a big fan of making offers to people that they just can't refuse. Make it a no-brainer. If you've gotten this far, where they've given you their email address, they've opened the email — make it guaranteed that they take you up on whatever you're offering.
Your Promotions Make or Break Things
I've been known to go big with my promotions, too. I love group events and don't want just 5-10 more people taking advantage of my bar promotions. I want hundreds more people in my restaurants when I run a promotion.
These 5 tools are really the most important ones I think a bar or restaurant should be employing to win customer's today. What do you think?
(Photo courtesy of losmininos.)