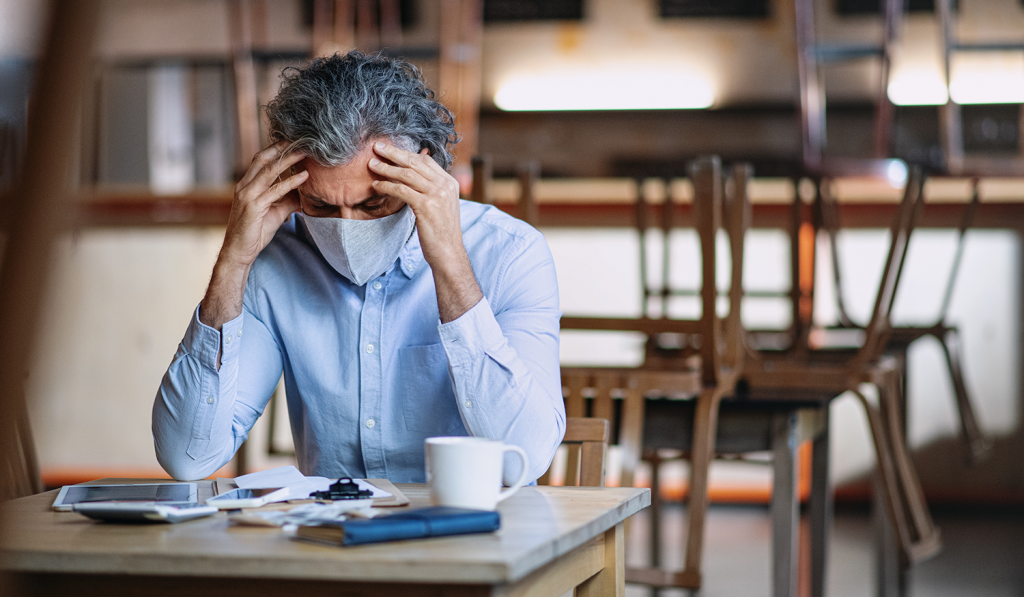 The following isn't legal advice but general thoughts and guidelines to consider. Always consult with a professional attorney for any legal actions and law interpretations.
COVID-19 has turned the world upside down, and that's particularly true with the restaurant industry. According to a survey by the National Restaurant Association, 100,000 restaurants either closed permanently or long-term within six months of the pandemic reaching the United States. And even for the restaurants that are fortunate enough to still be in business, COVID-19 has often resulted in lost revenue and profit.
As a restaurant owner, you're well aware of the unique challenges you've faced during the pandemic. In addition to restrictions and a growing number of people dining at home, you may also have concerns about being held legally responsible should a patron or employee become ill.
With all this in mind, it's critical to have a strategy for legally protecting your business during this difficult time.
Protecting Your Restaurant in Five Steps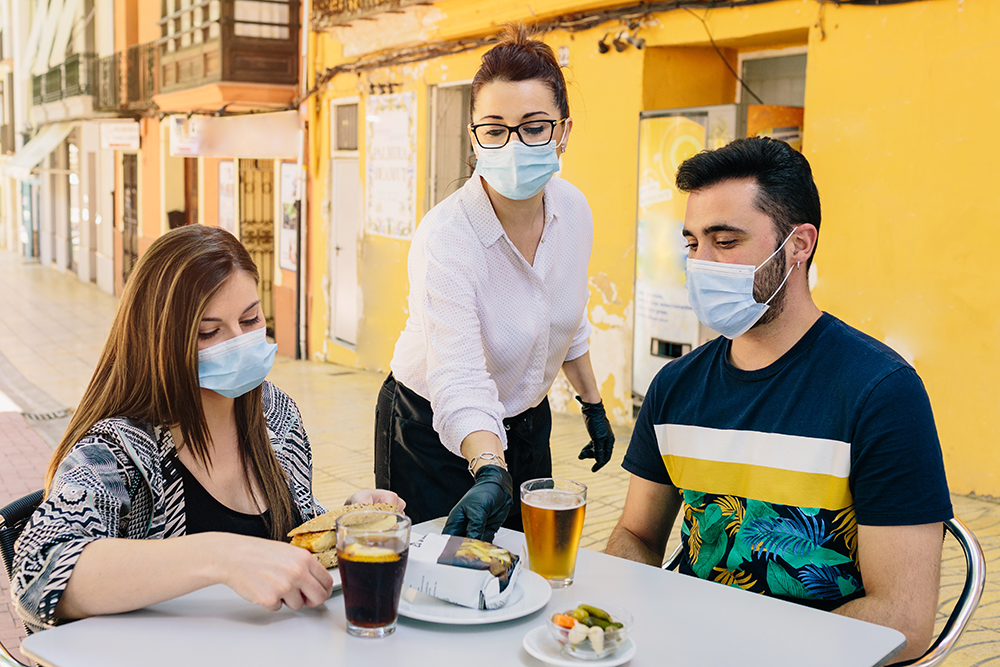 1. Get Knowledgeable
There's a lot you need to know about COVID-19, ranging from how it differs from other viruses to how it spreads to how long it can live on surfaces—and that's just the start. The more knowledge you gain, the easier it becomes to implement systems that will keep you, your staff, and your customers safe.
If you have questions about COVID-19, there are plenty of resources available to you. In addition to consulting with your doctor, you can also visit the Centers for Disease Control and Prevention (CDC) website. You may also want to speak with your attorney about what you are and aren't liable for in terms of COVID-19 and your business. Don't stop until you find the answers you're looking for.
2. Understand Local & State Guidelines
Guidelines vary from state to state, county to county, and city to city. For that reason, you should understand the guidelines that are in place where your business is located. If you ignore these guidelines—perhaps by keeping your restaurant open to the public when it should be closed—you run the risk of legal trouble in the event that a customer becomes ill with COVID-19. Furthermore, you could also face serious penalties from local authorities, including but not limited to forceful closure and a large fine.
No matter where your restaurant is located, stay current with the local and state guidelines that could affect the way it operates.
3. Speak to Your Restaurant's Staff
It goes without saying that your staff wants to work as a means of earning money. However, if someone who is sick continues to work, it puts everyone they come in contact with at risk.
Speak to your staff about the importance of staying home if they're under the weather. Furthermore, you may want to implement a testing system on-site, such as taking temperatures before an employee is permitted to start their shift. Should an employee test positive for COVID-19, immediately notify the applicable health officials in your area. It's also crucial that you have a robust PTO policy in place so sick staff aren't pressured to work.
4. Streamline Your Business to Limit Contact with Customers
For many restaurants, this means closing in-person dining and providing take-out and delivery services instead. In the event that your restaurant remains open, consider the many ways that you can limit contact between staff and customers. For example, install plexiglass between patrons and the cashier and implement contactless technology.
Yes, it's a challenge to streamline your business in this way, but it reduces the risk of infection while also showing your customers that you're serious about protecting their health and well-being.
5. Hire a Cleaning Service
There's a good chance you don't know the first thing about cleaning your restaurant in a way that eliminates COVID-19. And the same holds true if you've already experienced an outbreak. Consider hiring a cleaning company that provides this service. They can answer clean your restaurant, answer your questions, and put your mind at ease.
Protect Against False Accusations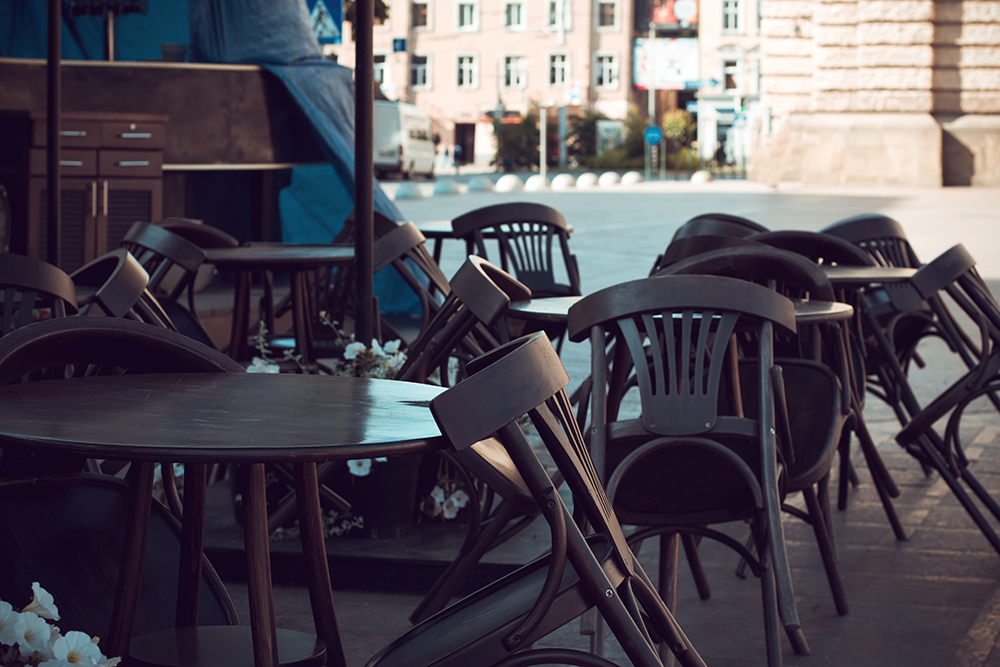 You're trying to do the right thing by keeping your restaurant open. This allows you to serve the local area during a trying time, while also keeping your staff employed.
Unfortunately, you could face a situation in which a previous customer or employee makes false accusations about your restaurant. Examples include but are not limited to:
Your restaurant is spreading COVID-19
Your restaurant isn't taking the required safety measures
You're letting employees with COVID-19 remain in the workplace
You're not cleaning your restaurant in a manner consistent with fighting COVID-19
Should anyone spread false rumors about your business, don't wait to learn more about your legal rights. You may need to protect your reputation and business by filing a lawsuit for livel or slander.
If you're made aware of a false accusation, don't shrug it off. You're already dealing with enough challenges. You don't need someone spreading rumors that can put even more strain on your business. Cleanliness is a huge motivating factor for guests and COVID-19 only compounds that.
Be Proactive
Don't assume that nothing could ever go wrong at your restaurant. Many establishments—maybe even some in your local area—have been impacted by the COVID-19 pandemic. Because of this, it's best to be proactive as you legally protect your restaurant during COVID-19. By taking the right steps upfront, you'll feel more confident in your ability to serve your customers, all while keeping them and your employees safe.