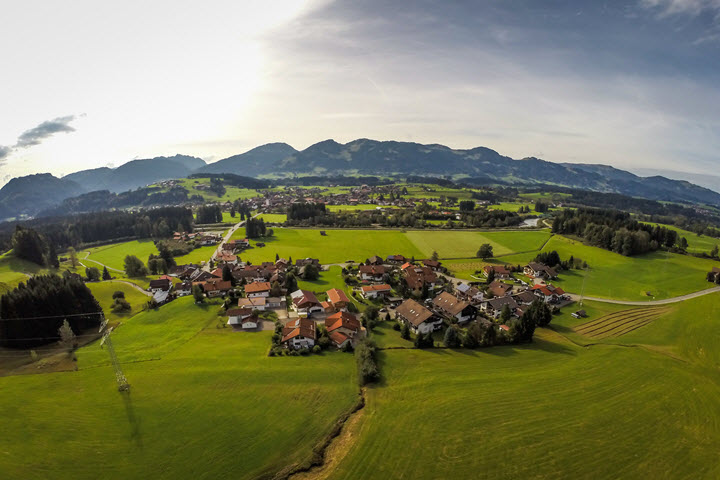 It's time to think "omni ordering" versus "online ordering."
I wrote a piece for Paul Barron's Foodable titled Will mPOS Take Over POS, talking about the rise of mobile payments and the impact that has on how you think about your POS system.
And then we asked Jonathon Sellers to pen a groundbreaking framework for independent restaurant owners, restaurant groups, and small chains, on how to plan a change in POS providers.
It all adds up to this: it's time to craft your strategy for letting customers order from your restaurant from anywhere. Let 2015 be the year you introduce omni ordering.
What is 'omni ordering?'
Omni ordering, or digital ordering, means giving your customers the ability to order through your website, your mobile website, your Facebook page, your app (if you're determined to launch one), and other platforms that make sense — not just one of those options. Online ordering has meant, to most people, ordering from your website. Let's change that.
Consumers increasingly demand convenience and speed in ways we didn't expect it just 10 years ago. Everything has changed. Allowing customers to order from your website became a reality about eight years ago. But allowing them to order from anywhere gives you a tremendous marketing advantage.
According to Acosta Sales & Marketing and Technomic, when surveyed about their last 30 days' dining, 71 percent of all American consumers ordered food for pick-up or carry out, 48% ordered from a restaurant for delivery.
Do you want some of that business?
Is omni ordering just for the big brands?
Omni ordering can work for small, independent restaurants and local restaurant groups or chains, as much as the big guys. I'd argue that it's necessary for the local guys, actually, not just that it works. As big brands make it increasingly easy for customers to choose them, small brands need to at least keep pace.
You don't have to duplicate big brands' marketing programs and initiatives — stay true to your brand, of course — but if you're already committed to building takeout and delivery business, it's a no brainer to craft your omni ordering strategy this coming year.
The payoff is huge for restaurants of all sizes who feel the pinch of competition or have lost faith in radio advertising.
If I had to recommend just one restaurant program for 2015
So, if I were working with you and your restaurant 1:1, at some point in the conversation I would probably encourage you to launch online ordering (or better yet, "omni ordering") in 2015, if you don't already offer it.
If you do already offer ordering through your website, I would encourage you to transition your existing online ordering strategy into an omni ordering strategy. Put yourself in the shoes of a customer who likes your restaurant, but is bombarded by others offering a variety of convenient ways to pick up food on the way home. Give them a great shot at choosing you.
And here's the thing: when you launch omni ordering with the right vendor, the insights on customers that you get for your ongoing restaurant CRM efforts will be extraordinary.
Take a look at online ordering vendors in our directory
I won't recommend a specific company in this space for now, so check out our Directory to get started in evaluating potential players. We have an entire category with 15 companies that offer some form of online ordering.
OLO, ChowNow, Zuppler, ONOSYS, there are multiple to evaluate.
But a final reminder before you start weighing options: Craft your plan and figure out what makes the most sense for your brand and concept first, before rushing to potential partners. Not every online ordering vendor can or will build you an ordering outpost in all the places you may want one.
Got thoughts on this subject? Feel free to share in the comments!
(Photo courtesy of Daniel Zimmerman.)