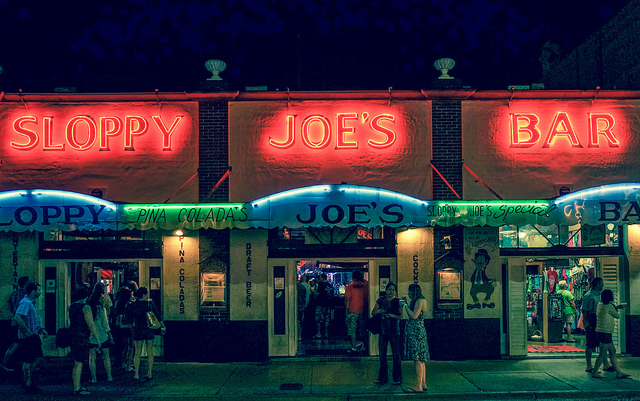 Are you located in a "destination" city? Let's talk about marketing your restaurant to tourists.
With summer right around the corner and vacations in full-swing, it's time to take advantage of a few key techniques to make your restaurant a top tourist destination.
The National Restaurant Association released some great tips for optimizing your restaurant to reach the tourist market. Here I'll dive into several of those suggestions, and add a few of my own recommendations–as a frequent tourist and a lover of exploring the "local scene" in an unfamiliar place.
Keep reading to find out how you can get those adventure-seeking, money-spending tourists to your restaurant!
1. Make social media magic.
This one's a no brainer. Try your hand at #hashtagging on Twitter and Instagram with a funny blurb or a picture of some notable food item or event at your establishment. Ad here's how you can take your social media skills a step further:
Use Facebook advertising. Yes, it does cost money, but it will promote your business to a highly targeted audience — just as targeted as you want to get. When travelers "check-in" at their vacation destination, local ads will start popping up on the sides of their Facebook page. This is a great option if you don't want to burn the midnight oil posting social media updates and scouring people's pages to gain followers (which can also work, it's just time consuming).
Set a smart ad budget, choose a compelling offer along with an appealing image of your food, set the demographic parameters as strict as you like as far as who will see the ad , and run with it!
2. Create a raving reputation.
Everyone wants to go home from their vacation being able to say that they got the true"local experience". If you really want to nail this one, you should train your staff to radiate the "local vibe" by presenting themselves a certain way, and by telling customers about all the perks of living in the area.
This starts with your staff asking where people are from in the first place.
This will make you customers feel special. Guests will leave your restaurant feeling like they chose the perfect restaurant for their perfect vacation. And, they'll of course relay that information to all their friends when they get back.
3. Patrol your ratings.
As your restaurant becomes more popular you will start attracting more and more reviews on platforms such as TripAdvisor, Yelp, Urbanspoon, Zagat, and Google My Business. Whether you claim your business profile or not, your restaurant will be there, and your reviews will be out there for the public.
So claim ownership of your restaurant on these pages! It's free and it could serve as a great marketing tool.
Setting up an account on all of these platforms is free. You'll want to make sure the basics are consistent across all of them:
Accurate info about your business (address, phone number, website, etc.)
Uploaded photos of your restaurant's decor, food, drinks, and events
Responses to reviews
This last one is the most important. Responding to your reviews will give your business a humanness that customers will note.
Be sure to keep all your comments positive, no matter how hurt you feel by one person's disapproval of a certain dish. In fact, you can take those complaints, watch for trends, and ultimately use them to better your business.
4. Connect with a local concierge.
Head into a nearby hotel with a tray of goodies and befriend the concierge. These guys and girls have a lot of credibility when it comes to local recommendations. That's what they're there for, and whether you use them or not, I promise you many travelers find them invaluable.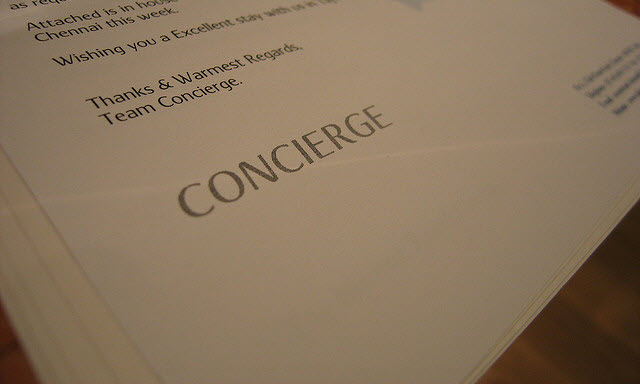 So, approach each concierge with an incentive. Here's what I mean:
Create a card, specific to that hotel or individual, that has your restaurant's information on it and some sort of discount (a free dessert, 1/2 off cocktails… you get the idea). As the hotel guests start pouring into your restaurant, you'll collect the cards and keep track of how many referrals you get. Reward the concierge after "x" amount of referrals, and voila! You've got yourself more business!
Here's another great article on approaching concierges.
5. Show some neighborly love.
On the same note as the concierge tip, reach out to other nearby, notable tourist attractions. Establish a relationship with the owners and managers of those businesses and offer an exchange for their loyal promotion of your restaurant.
Not everyone on vacation has already mapped out where they're going to eat. Tourists are always looking for locals' tips and hidden gems. Whether it's a retail store specifically aimed at tourists or even the local Walmart or Target that people may hit up to grab some emergency items, every referral helps.
Meanwhile, you can offer help to your guests by pointing out the whereabouts of specific shops in the area.
6. Make a big statement.
Tourists are drawn to experiences they know will provide them with a memory to last a lifetime. So take advantage of that and do something unique and outrageous with your restaurant. Maybe your "thing" will be a crazy-themed interior or a wild menu item.
Whatever you choose, promote it, Promote It, PROMOTE IT, and customers will do the same! Linking this idea with #1 on our list, encourage tourists to share their one-of-a-kind visit to your restaurant on social.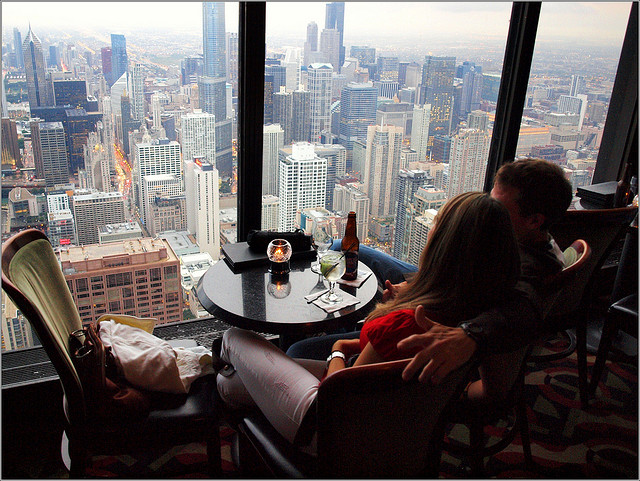 Because honestly, who doesn't love making the people at home just a tiny bit jealous of their vacation?
7. Collect comment cards.
Buy some cool boxes or tins to put on each table that will hold your comment cards. Tell customers about the drawing they will be put into if they fill one out, and encourage them to do so while they wait for their bill. How will this help you attract more tourists?
I'll tell ya:


With a section on the card that asks how they heard about your restaurant, you'll be able to narrow your marketing efforts by identifying what's working and what's not.
And bada bing bada boom! Now your saving time (and therefore money) on your marketing efforts while still enjoying a steady flow of new customers.
There are also a ton of services that make this comment card idea a digital one: Humm Systems and RocketCards are two very new, very cool ones in particular.
Have you tried one of these tips? Do you want more ideas for putting one (or several) into practice? Leave a comment below or let us know via Twitter.
(Photos courtesy Per Salomonsson, Ben Dalton, and Thee Erin.)