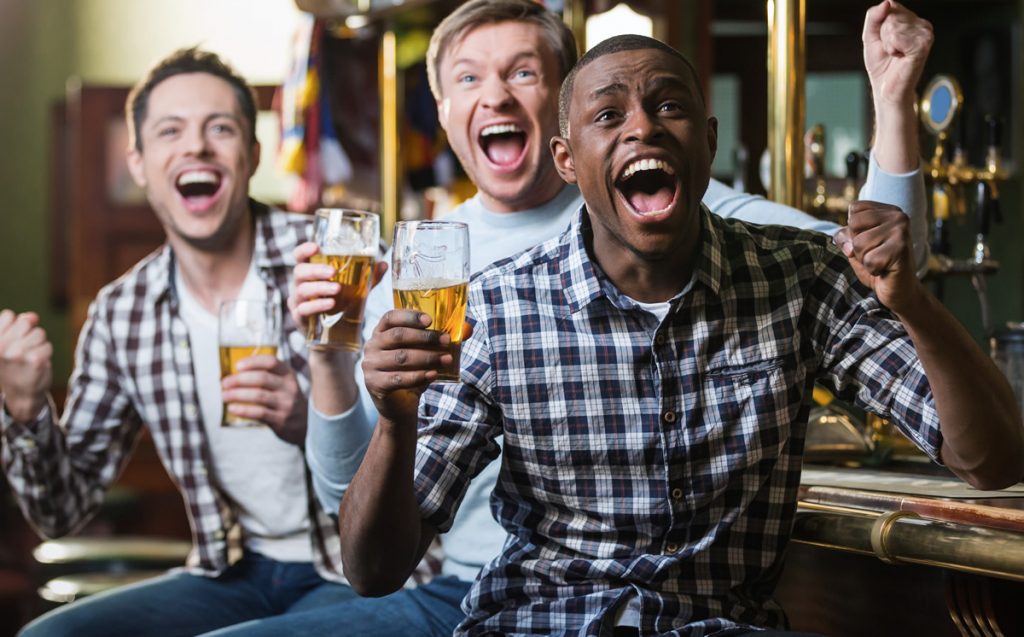 I have always wondered what drives guests to go to specific restaurants. As it turns out, one of our largest chain operators did just that recently and learned something that you all need to consider. The #1 reason guests visit a sports-themed operators is….TO WATCH SPORTS!!!
While, on its face, that sounds logical, I challenge you to understand what it really means. I speak to operators every day and universally I find you focus on your food, operational efficiencies, staff issues or finances. It's rare to hear an operator try to understand how to better serve their guests viewing needs. Many of you believe that you already do enough because you have TVs and you buy some programming.
I am sorry to be the bearer of bad news, but that's not enough. There is a reason Buffalo Wild Wings has dominated the sports-themed segment as a chain operator. The viewing experience is terrific, with enormous TV coverage/placements, quick programming changes and integrated digital signage.
So it's not your food, it's not the great service or the clean bathrooms. It IS that they want to watch sports on TV or be in your building for a big event so they can connect with other fans. Consequently, you have to ask yourself, "Can I do anything else to improve their viewing experience?"
Read below to learn what your peers from the SportsTV Guide community have done to improve the viewing experience.
1. Do a TV Coverage Survey
When is the last time you sat in a regular seat at your restaurant? It's time to see things as your customers do. Find TV blind spots. If a seat can only see one TV, can you add coverage? Or can you reconfigure your dining room to improve the viewing experience? The cost of a new TV is so low now that there is almost no barrier to improving this. Take the time, "be" your own customer and give them more or better TV's to watch.
2. Programming Review
Over the past few years, I have heard countless operators complain about buying programming and not getting any requests to watch it. I will be the first to suggest you don't waste money on something that isn't being used. However, if your guests' #1 reason to visit you is for sports, it stands to reason you should have a lot of them to show. Do you really want the guest in someone else's joint watching a game that you could have shown them. The break even on programming is smaller than you think and by having what they want – guests will trust you to have what they want. This could be a difference maker when guests decide where they are watching the game.
How many times have you walked into your own joint and all the TVs are on ESPN? There is significant programming on every day. If you do a simple amount of planning you can ensure you have the right programming running during all segments. Also, put the guides at the host station, bar, service station and where TVs are changed. Make it easy for a guest to get what they want and they will know they can count on you.
This post originally published on The Rail.