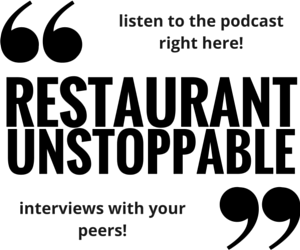 Louis Basile, CEO of Wildflower Bread Company, joins Eric Cacciatore for the 189th episode of Restaurant Unstoppable.
Wildflower has 14 locations in the Phoenix, Arizona, area. They're an exceptionally driven, award-winning mini-chain with some menu items I'm looking forward to trying when I take the family to spring training 2016!
Spicy Chipotle Egg Sandwich? Chicken Pistachio Pomengranate? Incredible.
This is one of those great restaurant brands that you probably haven't heard of. Great interview — give it a listen.
In this interview Eric and Louis talk about how important it is to get out of your comfort zone — and Louis makes this a very real idea. Culture is a big topic of conversation as well.
Push the play button on the featured image at the top of this post.
Great interview. Catch the full episode notes at the Restaurant Unstoppable website.