Why aren't people eating out more?
On this podcast episode of Table Touch, Randy and Brandon talk about how restaurant chains can "catch" customers and we interview Rick Wion, former Director of Social Media of McDonald's.
Let us know your thoughts on this episode. It's a controversial brand, to say the least. But Rick's not a controversial guy at all. Good, upstanding gentleman.
Show Notes
Are people just getting really used to cooking at home? Do we demand bold, astounding flavors? Are increased prices turning people off? Is the dining experience just too slow? Why are we not eating out at much? Should we just blame Millennials for everything!?
Or is it just as simple as this: give people a great reason to eat out — menu items and an experience people can't manufacture at home? We talk for a bit about recent articles at Nation's Restaurant news and slip in an example of the experience that Stacked offers: great food, killer location, fun atmosphere, and subtle use of technology.
Our interview with Rick was a really fun one. He's just left his role at McDonald's. You can catch him on Twitter.
And how about those Kansas City Royals, people?!
Our Interview with Rick Wion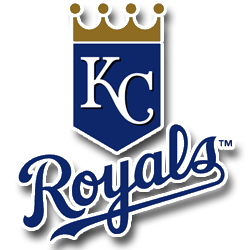 Among the takeaways from our interview with Rick:
Rick lived in beautiful, picturesque Olathe, Kansas, for a spell. That's Brandon's original hometown. Go Royals! At the time of this recording they were up 2-0 over the Los Angeles Angels and it's only gotten better!
How in the world do you manage the social media for a mega brand like McDonald's? The number one thing, Rick says: Develop a discipline for identifying the trends going on right now and applying them to the business.
It's one thing to broadcast messages on social, but it's important to set up your customer support efforts on Twitter as well.
A great example of how to make one person's day — and the potential ripple effect that comes from that — when you make social…social.
How do you lay down your brand's social media strategy — including involvement of franchisees?
And finally, Rick is a good sport like all the rest of our guests and plays a game of Either/Or with. What kind of guy is Rick Wion when it comes to these choices:
Phone call or text?
Crepes or waffles?
David Fincher or Alfred Hitchcock?
Twitter or Instagram?
Oahu or New York City?
Kansas or Missouri?
Rick's got some great things in mind with his new adventure — Manifest Social. We're excited for him taking his many lessons learned from his time at McDonald's, along with his Manifest partners who hail from Amgen Pharamceuticals, and The Gap, among other brands. Those are powerhouse brands.
Love Table Touch Podcast?

Give us a 5-star rating in iTunes!
We're so thankful for recent reviews on iTunes and having a ton of fun with this as we carry on these easygoing conversations with movers and shakers in the restaurant industry.
More outstanding restaurant leaders are lined up for future episodes — so subscribe or hop on board the mailing list (to the right) and we'll let you know about each episode.