If you haven't noticed, Google has added a sweet new feature to their mobile browser search for bars and restaurants. It's called "From the Menu" and it features photos guests have taken of their food for any given restaurant.
Here's what the feature looks like: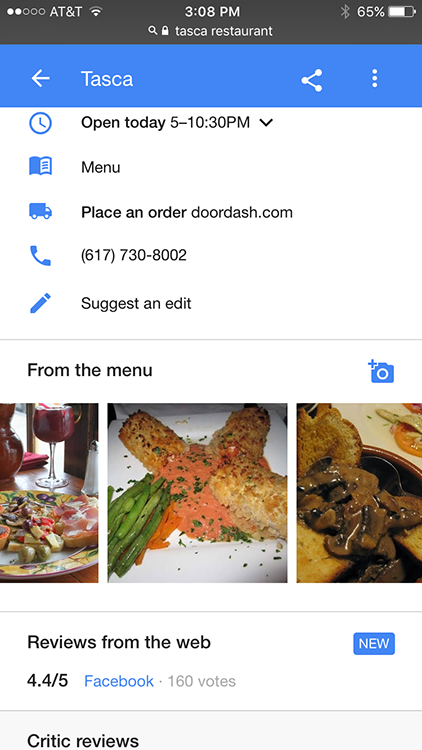 It's a simple slide gallery that people can thumb through.
How Google 'From the Menu' works
Guests can add pics of their own orders to the "From the Menu" camera roll via the blue camera icon or with the "Add Food Photos" prompt at the end of the gallery.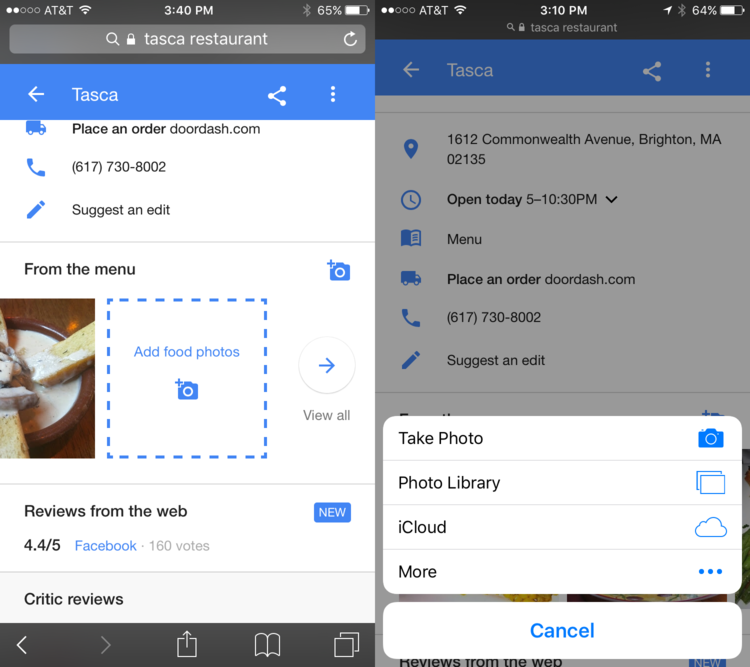 Pretty cool, eh?
Check your restaurant's profile out on Google to see what the food images look like. Do they seem appetizing? Are the interior décor photos giving the atmosphere you're aiming for?
The vast majority of diners use technology while choosing a restaurant, including looking up directions/address (88%), checking out the menu (70%), and reading reviews (57%). You can bet they're also checking out pics of your dishes while they're at it — if there are any (and there should be).
So if the uploaded images don't look great (or maybe you don't have any at all), you may consider uploading a few of your own. More and more restaurants are even designing their plates & interiors to be more Instagram/photo-friendly.
Google's restaurant desktop look
"From the Menu" shows just on mobile phones and tablets. The desktop version is a different beast. There's no "From the Menu" feature, per se, but the local search on desktop does have a gallery.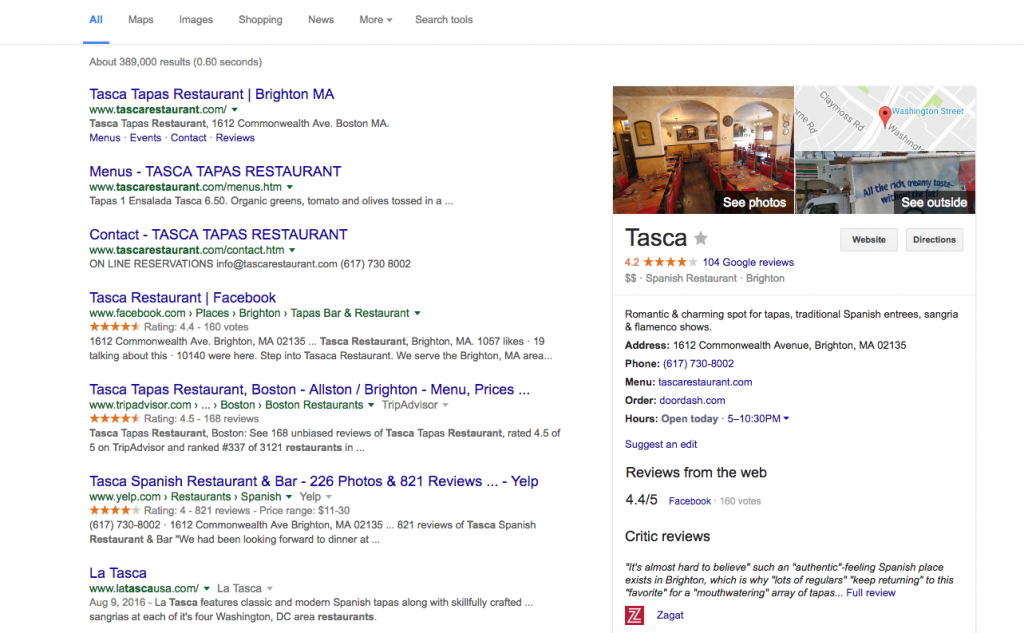 The images are both pulled from around the web as well as uploaded through guests — though it seems to have difficulty knowing the difference between outside photos and interior/food photos.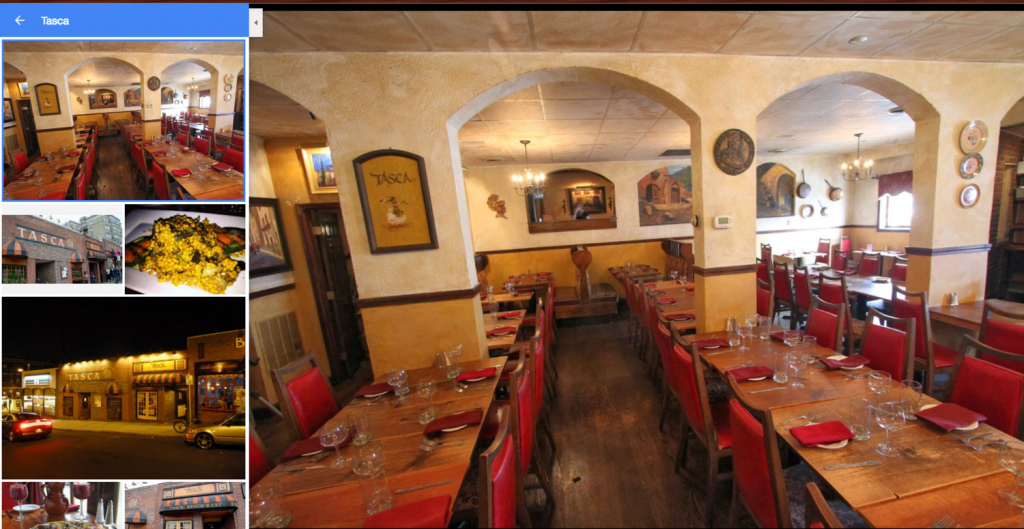 The gallery, however, doesn't have an upload button. It needs to be done while in Google's desktop search. Diners can also leave reviews of your restaurant — so you can add that to the growing list of review sites to keep track of.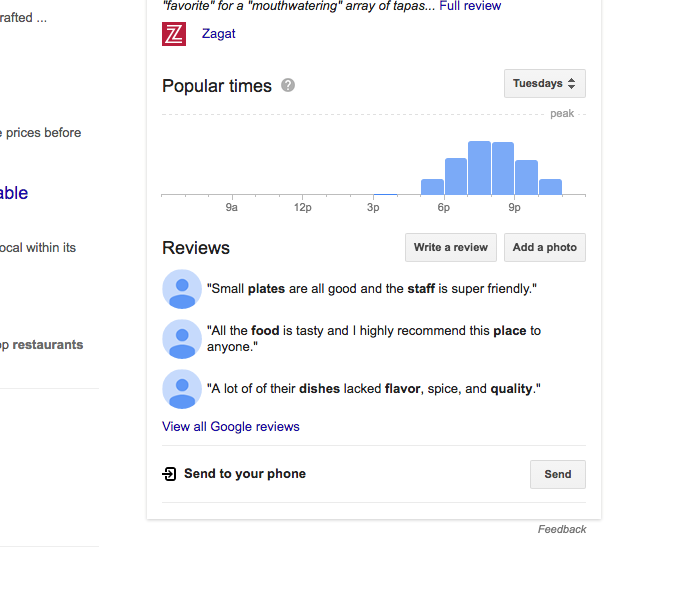 Google's local restaurant search features keep growing, and since Google is the most used search engine around, we expect this to become more popular with diners. It might not ever reach the renown of Yelp, but you're nuts if you don't think potential guests aren't Googling you!