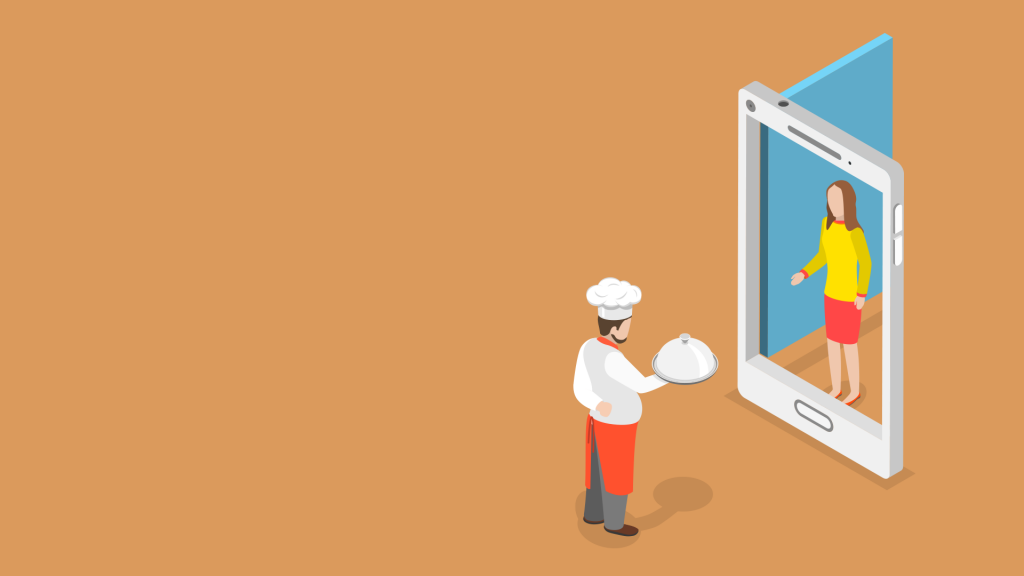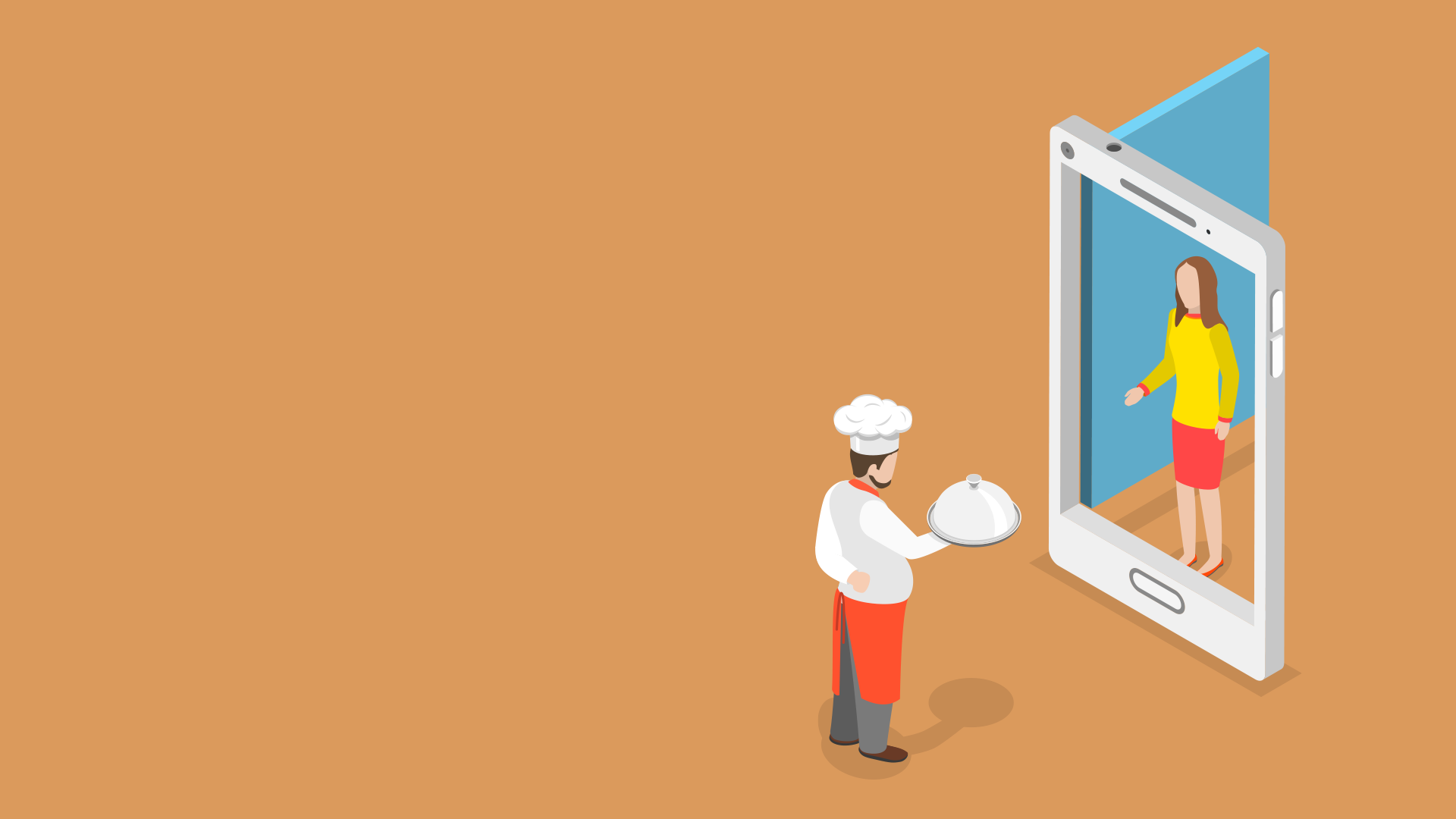 Shortly, it may not be surprising to make a restaurant reservation, order your meal, and pay all before you show up to eat. Mobile technology is changing the restaurant industry. Everything from how a guest finds out about a new restaurant to what they order, how long it takes them to get it, and even how restaurants are designed.
As mobile becomes more prevalent, it is an increasingly influential technology when it comes to what technology a restaurant will purchase. According to a recent Hospitality Technology survey, 52% of restaurant operators say the ability to integrate mobile features will influence their next POS upgrade.
7 in 10 May Have Smartphone Access by 2020
By 2020, there will be well over six billion smartphone users in the world. With 70% of the global population and 77% of the US population using mobile technology on a day-to-day basis, it is steadily becoming a go-to sales technology.
As a restaurant, it can be hard to convince prospects to become new guests. Mobile may be the solution you need. Loyalty can be hard to come by. Fast casual restaurants, for example, will never see a repeat visit from 60% of their guests. How can mobile lower that number? In many cases, a digital loyalty program that is integrated directly with your customers' credit cards and allows them to earn points will convince them to come back.
Customers like mobile. It's skyrocketing popularity should be proof enough. The way it's used by businesses hasn't diminished their appreciation one bit. Personalized service and recommendations, even as a form of marketing, aren't shunned- they're embraced. If a customer is offered a coupon for their favorite item based on past purchase data because they haven't been by in awhile, they're more likely to stop in.
Restaurant Mobile Technology is More Than Just a Payment Method
More than a third of customers (39%), on average, would rather pay with their mobile device then use a credit card or cash. Mobile payments are becoming commonplace. They're found everywhere from libraries to grocery stores. To remain competitive, it's important that restaurants of all types enhance their mobile strategy beyond mobile payment acceptance.
Like the majority of small businesses, many restaurants will have their own app before the end of 2017. With that, you can begin to fulfill that wants of your mobile guests. Chief among those is a visual menu they can scroll through anytime, anywhere. That way when they get a craving for a particular food and want to know if you have it, the answer is just a few taps away and may be accompanied by an incredibly tempting photo. The next step is to add a mobile ordering or reservation feature.
Mobile is more than just apps and payments, too. It can provide devices and software that allow any restaurant to track it's inventory and staff productivity more accurately. It can even increase their productivity by freeing up their time and allowing them well-ordered tasks to work on.
Gamification Isn't Just a Gimmick, Either
Pokemon Go may be the most recent example, but augmented reality games have been driving business to local food service establishments since their inception. Until recently, however, business owners may have been unaware as to what was boosting their sales. Many of those games have fallen by the wayside as technology improves.
Now, businesses can do more than rely on luck and location when it comes to capitalizing on games and apps. With an app of your own, you can not only create proprietary games, but you can add "gamification" to everyday features. The classic example of using game theory within a restaurant app is to add a digital rewards program. This will allow your customers to collect points, unlock perks, level up, or collect reward discounts.
If you would rather go the route of creating a full-fledged game you should incorporate a theme. For example, Domino's Pizza has an in-app game to entertain their customers while they wait. It allows them to create virtual pizzas and even order new pizzas that they make up.
On the other hand, Chipotle's game takes a more conceptual approach. Instead of allowing people to order food directly, or promoting a particular menu item, it educates customers about where their food comes from. They also offer rewards to those that spend certain amounts of time playing and for reaching set levels.
AR (augmented reality) is another approach to gamification. However, integrating this technology into mobile apps for restaurants may be out of reach and impractical for many. Instead, it's a good idea to focus on making an appearance in existing AR apps. Yelp, for example, has been developing Monocle, an app that allows users to locate information about nearby businesses. Layar, the "world's first AR browser" produces similar information.
Mobile Is Creating Massive Growth for Major Brands
Not long after their app was launched, Starbucks had to remodel a few of it's busiest stores. Now they may be looking to incorporate a revised design into all of their stores within the next five years. That's the kind of impact food apps can make for any restaurant or foodservice business.
Mobile ordering isn't just for coffee, either. It can be used to purchase any take-out food or beverage and make a reservation. Better, each of those orders can be as detailed as the customer wants. Having that information written down can decrease customer dissatisfaction and fulfillment errors.
The number of sales that led to Starbucks' remodels weren't just from new customers. Mobile ordering has, across a number of restaurants, shown some new purchasing trends. By allowing guests to skip lines and place their order as soon as they have a craving, they are up to 20% more likely to place a larger order and to buy with greater frequency. Further, by 2020, experts predict that as many as 1 in 10 orders will be made from a mobile device.
Convenience is mobile's most attractive quality. If any business is going to succeed with mobile technology, it must incorporate the features that enhance that quality. That means mobile payments, ordering or reservations, instant rewards, and personalized marketing efforts.
Mobile Can Make Any Restaurant More Efficient
As stated above, 70% of the world is projected to have smartphone access within the next few years. By being visible on those devices by way of popular apps and games, your business gains visibility. The more people that become familiar with your business, the greater your chances of earning more customers.
Beyond customer acquisition, mobile makes it easier to retain customer loyalty. Loyalty may be hard to come by, but mobile loyalty programs greatly up your chances of finding it. They also make it a lot easier for your guests to share their experiences and make recommendations to their friends.
Further, guests now have the ability to order ahead, make reservations themselves, pay from their phones, and skip lines. All of these make it easier than ever to try new things or enhance the convenience of a familiar routine. With greater convenience, customers may be more willing to place larger orders and order more frequently.
Investing in mobile solutions for your business now shouldn't cause much hesitation. It's worked for restaurants and businesses of all sizes with no notable downsides. If you want to get ahead of the competition by moving forward, now is the time. In a few years, you can expect that having mobile integration will be commonplace.