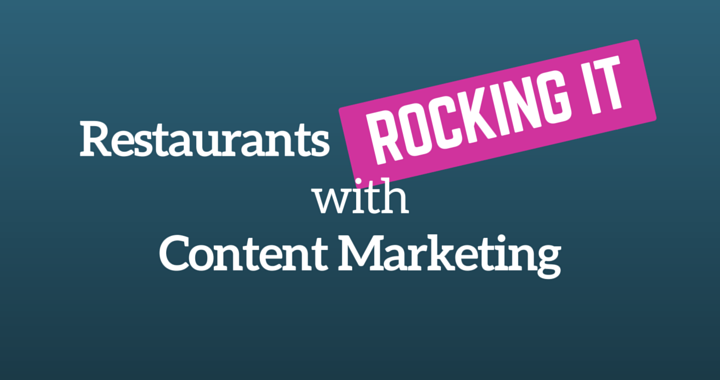 High sales is a direct result of good marketing.
Every successful business owner knows this, and the restaurant business is no exception. What is your current marketing plan? If it revolves around a teenager waving a sign and hoping for the best, you've got a problem.
21st century marketing requires a strong online presence. Simply having a one page website containing your menu isn't enough.
You need to keep Google happy so you can show up in relevant search results, and you need to attract new customers with your website. Content marketing can help with both.
What is Content Marketing?
Content marketing is creating media, in some form or another, that your target market wants to consume and using that content in your marketing efforts. Have you ever gone to a website time and time again for information or entertainment? That is content marketing in a nutshell.
Content marketing boosts customer retention, attracts new customers, helps Google better understand your site and raises your restaurant's search results, especially in local results.
Getting started on a great content marketing campaign can be a little hard, especially for the food industry. You can only write about food so much until people stop reading, and you want to create an avid fan base that checks your site day after day.
Here are some great examples of food industry websites that are killing it in content marketing.
Denny's
Having spectacular content doesn't have to be finely crafted blog posts or viral videos, it could just be a collection of funny pictures and breakfast related puns.
Denny's Tumblr blog is a great example of this. They update frequently with humourous content and engage with their followers. It's unique, funny, and perfect for the platform they are using.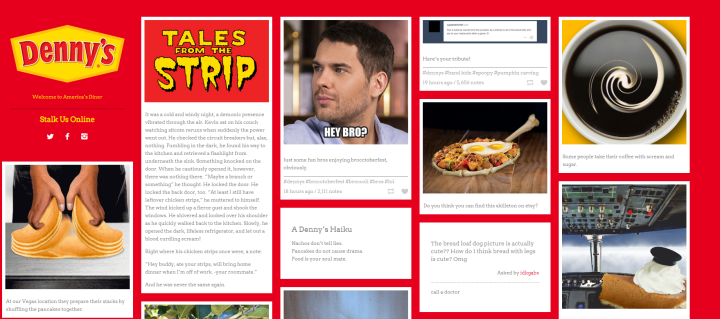 This helps put Denny's brand in a new light. Instead of being seen as the only breakfast joint open at 2 am, their brand is now young, humourous and something the younger generations will like. They've taken breakfast food and made it fun.
Taco Bell
Taco Bell is highly active with it's marketing in all forms. They run constant ads, put up billboards, are active on every social media platform and also do great content marketing.
What makes Taco Bell content great is that they personalize it for the different platforms. Taco Bell's Instagram is made entirely of pictures of food, while Twitter and Facebook have completely different content.
The content is what their audience enjoys, while still promoting their products. With over 600,000 followers on Instagram, with similar numbers on other platforms, they are definitely making the right content.
Firehouse Subs
Firehouse Subs' blog, Hero Fuel, has a specific type of content they pursue. They promote stories of heroes and emotion evoking stories. They push to be a part of the global community by spotlighting extraordinary people.
It builds upon their brand of supporting firefighters to include everyday heroes.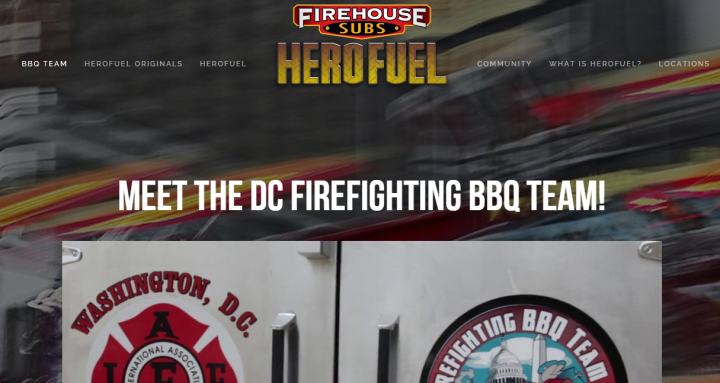 It doesn't include funny or crazy content like the other examples, showing that content can be whatever best matches your restaurant's brand. Firehouse subs wants people that eat at their restaurants to feel like they are supporting heroes, and their blog helps build that feeling.
Eat24
You might have heard of Eat24, the app all about helping customers order delivery and takeout. They had a great idea that made them so popular they joined forces with Yelp, and they also run a pretty spectacular blog.
Okay, they're not really a restaurant, but their goal for engaging their audience is the same — and it benefits the restaurants they work with.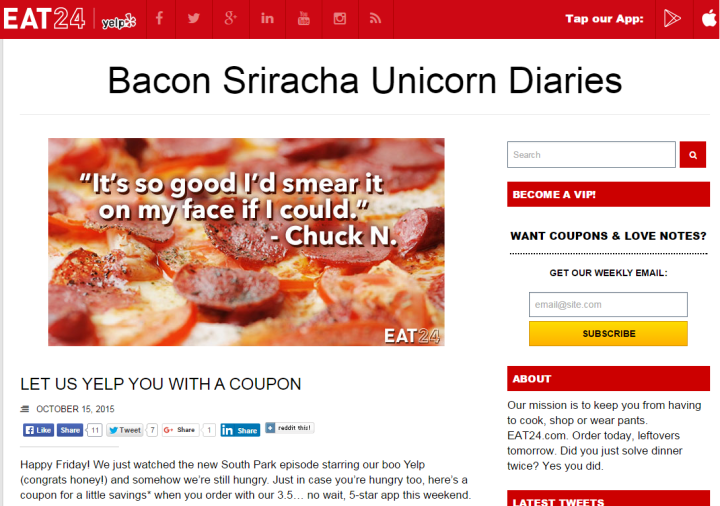 The Bacon Sriracha Unicorn Diaries is Eat24's way of showing their quirky side and appealing to their target market. They have fun quizzes, snappy headlines and very unique articles. They keep their posts topical and entertaining.
This is a perfect example of writing to a specific audience and helping grow their brand. They write articles that people would share on social media and bring in even more web traffic.
Making Your Content
Just like any other marketing plan, you need to plan out what your content is going to say about your business. Are you going to base your content on social media or your website? What is going to get the most interest in your audience, a traditional blog, videos, or something completely new?
Whatever you choose to do, make it entertaining or informational. Don't just create a blog of advertisements for your foods. You want to create content that people want to share with others. It needs to keep them coming back for more.
Great content marketing is what will keep you top of mind so when customers ask "What should we do for dinner?" your restaurant is the first one mentioned.