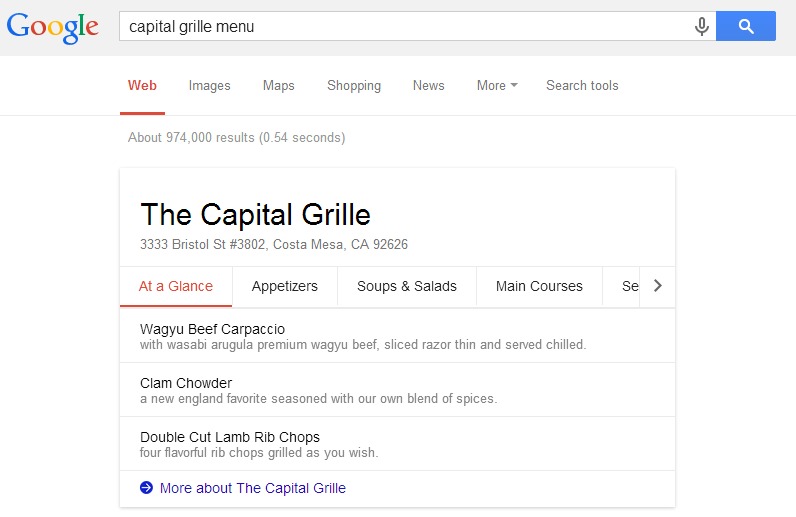 Stop me if you've read this news already, but Google is now displaying full menus in search results.
This has huge implications for restaurants.
Sadly, it suggests that Google doesn't want to just LINK consumers to the right information, it wants to PRESENT that information — right there, without sending searchers to another web site.
Now, one catch here is that not every restaurant's menu is on full display. Do a search for "capitol grille menu" and BOOM, there it is. (Or should I have said, "Woop! There it is!"?) No prices are displayed.
But do a search for "great wraps menu" and it's doesn't display anything but links to their menu.
I'm also not seeing this via mobile searches for now — just via desktop google.com searches. However that's got to be next.
But what it does emphasize — YET AGAIN — is the need for restaurants to make their information accessible. PDF menus, which have been a bad idea for years now, shouldn't be an option on the table.
Read the full article about this at TechCrunch.com, and read Google's announcement about displaying restaurants directly in search results here.