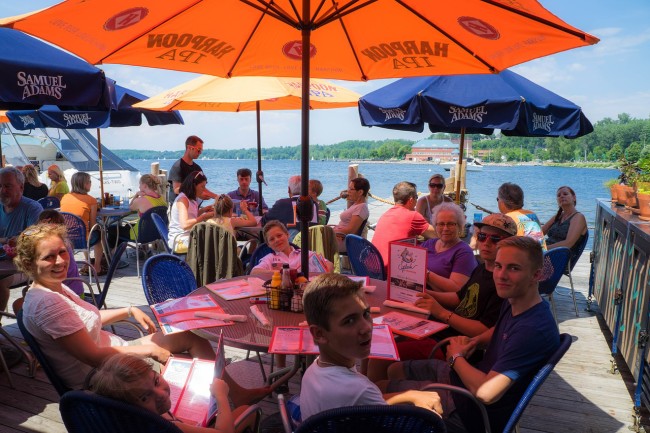 Just keeping up with the evolution of local SEO (search engine optimization) can stress you out.
I feel your pain. Particularly when you add the need to be interactive with your email marketing, on social media, and keeping your in-store experience consistent with your digital experience.
But feeling stressed out about local SEO isn't enough reason to put it off or ignore it.
If you've been pressured to update your Google Places listing by an aggressive salesperson, you're talking to someone who's behind the times already.
Just two years ago I would have told you to say goodbye to Google Places, and hello to Google+ Local. But we're already saying goodbye to Google+ Local, and hello to Google My Business.
Here's a quick look at the evolution of local SEO — at least as far as Google is concerned, and as far as mid-2015 goes.
The impact on restaurants is significant.
If you haven't properly optimized your digital footprint for the Google search experience, including ensuring that all of your local listings are dead-on, pinpoint consistent with the exact same address and contact info (if you've got multiple locations), you're behind the curve.
There's a tremendous tutorial from The Next Web that covers all the basics of Google My Business.
We've covered some ins and outs of enhancing your website to maximize your search exposure, while also engaging guests. With Google making more and more changes to its local SEO product over the last year, it's a great time to review your approach to SEO as an independent restaurant.
Let's start with the new(ish) Google My Business tool and the most common questions related to it and how it will impact your local search results.
Frequently-Asked Questions Regarding Google & Local
What do I do if I've never used Google for local searches?
If you've never taken charge of your search engine results presence, it's not too late. You haven't lost the game. Your first step is to claim your business through Google My Business.
I'm already tapped out on digital marketing dollars. What if I've got a very limited budget. Like, none.
Google My Business comes with no cost. It's a  no-brainer.
I'm not a chain, but I am opening my 10th location this year. Can I still use Google My Business?
Yep. There's even a bulk upload tool, enabling you to make sure your Google-verified listings are 100% accurate.
Is Google My Business just a listings directory, or is there more to it than that?
Google My Business lets you receive and respond to customer reviews as well. You'll also get great analytics on how many views your listing has seen, how many clicks, how many people have requested directions, and how many followers are on-board.
Okay, this sounds like an ad for Google. Where else should I be listed?
Restaurant Engine has done an excellent job of listing all outposts you need to create and maintain online. Kudos to Jon Hainstock of Zoomshift for writing that piece.
I'm giving you a handful of the most important highlights from his list, below. But check out their article for more info.
Anything else I can do to optimize for local searches?
You bet. One of the slickest ideas we recommend restaurants do is turn their website into the local hub for all goings-on in their area.
Use your blog (and social accounts) to highlight big events in your area.
Use your blog to write lists of nearby attractions.
Use your blog to comment on the sports excitement in your area.
As you do these things, you will earn inbound links from those you mention and highlight. Those links matter.
The 3 Most Important Points to Remember Regarding Local SEO
For the foreseeable future, whether you like it or not, your local SEO efforts start with two things:
A well-optimized restaurant website.
A well-optimized Google My Business listing.
A consistent listing in the variety of free directories available.
Don't be snookered by vultures scanning the landscape for vulnerable prey — i.e., SEO agencies looking to "optimize your Google Places" listings. Such a thing does not technically exist any longer.
You don't need to be an expert in SEO, but staying on top of your listings and earning inbound links from other local establishments' sites can help pave the way for your local search results.