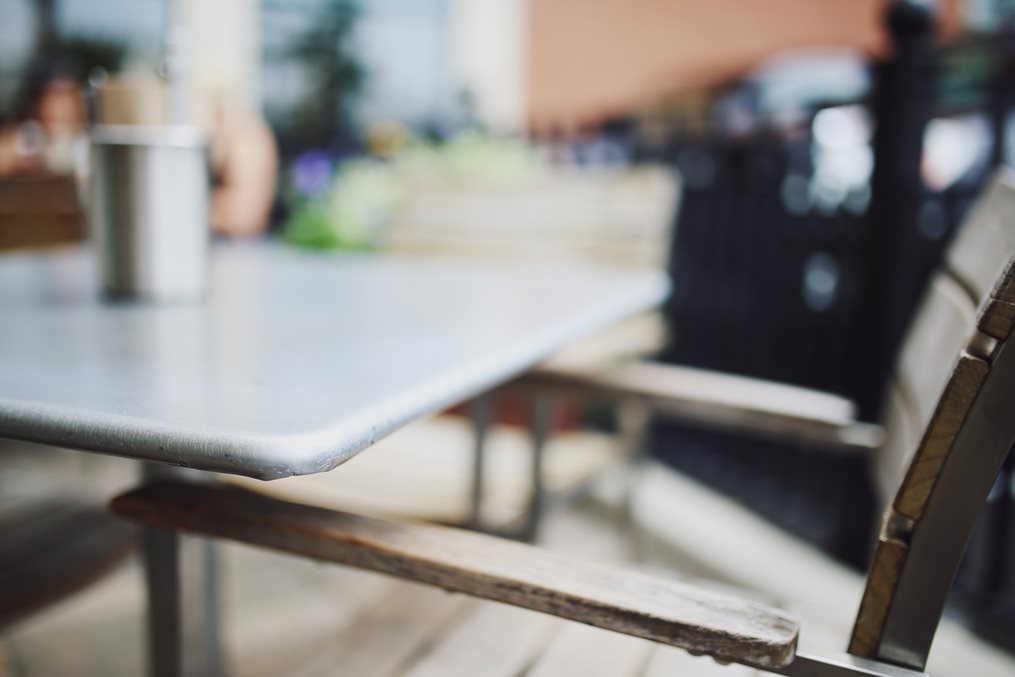 I was thinking about where to get dinner with my friends this past Sunday — the person organizing said he was "taking suggestions" and I took that to heart.
So I did the first thing I usually do when I'm looking for a new restaurant: Google.
Turns out, I'm not alone. According to a Constant Contact survey, 92% of those surveyed search for a restaurant online, and 75% often chose a restaurant to dine at based on search results.
So what do you do to ensure your restaurant shows up in those search results when hungry people are looking? One way — one big way — is blogging.
Restaurant blogging works.
Think of it this way: every time you write a new blog post, it's one more opportunity for your business to get found online. Why? Because every new blog post you write is one more indexed page on your site — one more page for Google to identify and surface to people who are looking for the stuff you have to offer. Just having your homepage, menu, and location page aren't enough anymore.
Think about it. Would you rather have 3 pages for Google to surface to their searchers, or hundreds?
Writing blog posts helps you be part of the hundreds. (Or thousands, if you're an overachiever.)
To prove this isn't just a B2B tactic, I encourage you to read about Marcus Sheridan, a business owner who sold pools and spas to homeowners. He's become well known for his blogging, specifically — taking the time to educate consumers by writing blog content. The result? Writing blog posts about the subjects his potential customers cared about turned his business around. You can read more about him at The Sales Lion. (Tip: If you ever have the chance to hear this guy speak, don't miss the opportunity — it's life changing stuff.)
With that story in mind, let's take a look at a few restaurants that have jumped on the blogging bandwagon.
Restaurants That Are Blogging
This is the restaurant we ended up choosing, by the way. Their blog talks about what's going on at their restaurant — specials and events for big days like Mother's Day, Dine Out Boston, etc.
(Fun fact — their blog actually isn't set up as well as it could be. They've got each blog post on the same URL — http://www.zocalobackbay.com/blog/. If they want more juice, they should be separating each post so it's on a different URL. Like this: http://www.zocalobackbay.com/blog/this-is-your-blog-post )
Their blog, called Joe's Blog, features events and specials much like Zocalo's, but also mixes in things like recipes and tips from their chef. Their post URLs are set up correctly, each directing to a dedicated post URL.
Ever heard of 'em? Their blog is updated about once a week, sometimes a little more frequently, and focuses on what Chili's is doing in the community, specials, meal information, and even hops in the kitchen once in a while to hear more about the food from the chefs that cook it.
This blog focuses mostly on the ingredients and food philosophy of the restaurant's owners. Here you'll find coverage ranging from Scandinavian cheese plates to honey collection.
Okay, so how does my restaurant start blogging?

Blogging is really easy to get started with — there's just a few essentials to keep in mind to set you off on the right path.
1. Get your URL structure right.
Your blog should live on your website. That means you're not starting, say, a tumblr. It's important to keep your blog on your site because you want the traffic you drive from blogging to send people to the place they can actually learn more about your restaurant — and do things like read your menu, make a reservation, and learn where you're located.
There are two ways to set up your blog correctly on your site — either via a subdomain, or a subdirectory. Chili's is set up on a subdomain (blog.restaurantname.com), while Not Your Average Joe's is set up on a subdirectory (restaurantname.com/blog). Both are fine.
2. Choose the right topics to write about.
Good blog post topics — especially when you're first starting out with blogging — are both interesting to the reader and SEO-friendly. Think of the terms that best describe your restaurant and why people would want to come there. Think about what people might type into Google if they were searching for a restaurant like yours. Then write those terms down.
Some examples, to get your brain going:
Mexican restaurants in Boston
Restaurants with good cocktails
Craft beer bars
Good date restaurants
These are called "long tail search terms," and if you write blog posts that cater to those terms, those blog posts are very likely to show up in Google when someone searches for them. So if you're a Mexican restaurant in Boston with a killer tequila menu and world-class ceviche, some blog posts you might want to write are:
Mexican Restaurant Ceviche Menus: How to Spot a Good One in Boston
How This Boston Mexican Restaurant Conceived Its Tequila Menu
Why Boston Diners and Mexican Restaurants Are a Match Made in Heaven
If you're having trouble coming up with blog post topics to write about, use this free topic generator tool. Full disclosure, my colleague created this tool. But I use it all the time. It's awesome.
3. Post regularly.
You don't need to publish content every single day to your blog. But try to get something up once a week, at least. It doesn't have to be long, nor does it have to be perfect. But the more you do it, the more Google will identify you as a possible search result to deliver to its users. Which means you're creating more opportunities for yourself to get a new customer.
We'll be posting more in subsequent weeks on the subject of growing your restaurant business through blogging. Stay tuned.