The following is a guest post from Kylie Lemasters, a sharp brand marketer and social media writer. 
---
How do you get noticed with your restaurant on Instagram in this world of selfies, Throwback Thursdays, amateur food pics and now, sponsored posts?
Brands are just now starting to break through the clutter, and with 150 million monthly active users and 1.2 billion likes daily, it is no easy feat. But don't skip out on one of the most influential platforms just because of a little challenge. Here are some things that I like to see from your restaurant on Instagram:
1. Interaction
Make sure you aren't just posting photos of food, but also interacting with your followers. Don't be afraid to talk back. Remember, it's less about "likes" and more about conversations. After all, isn't that why you're on Instagram in the first place — to start conversations? Check out Bailiwick (@bailiwicksd) for a good example of this. It's not just about posting photos of your food or drinks!
2. Personality
Pick a tone and stick with it. Having one voice will help you attract followers, and in turn, customers. And guess what? No character limit – but don't go posting the entire menu in the comments section.
The Shannon Hoboken (@shannonhoboken) is a sports bar that goes beyond posting sports and beer photos, projecting their atmosphere right into Instagram. And if someone gets the feeling your place is a great place to be…that can be better than the "like" they'll give you without a visit.
3. Promotions
This one's easy. Get your followers involved and give them a chance to win something and keep them coming back for more. A photo contest to win a dinner for two? That's my kind of deal.
Take a hint from Barney's Beanery (@barneysbeanery). Their two-month long photo contest helped increase interaction on Instagram.
You can also take a look at what The Pizza Studio (@pizzastudio) has done with running contests on Instagram — asking fans and followers to hashtag them in their photos and rewarding them when they do.
4. Don't Just Be Followed, Do Some Following
I bet you have regular customers and I bet many of them are on Instagram, following you. Follow them. Find out what makes them tick. Think of it as marketing research.
You can also use this free tool from SimplyMeasured that analyzes your Instagram followers.
5. Give Back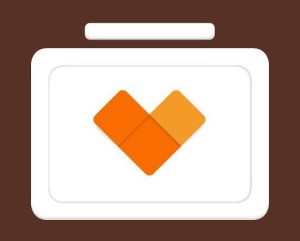 Show me what you are doing besides serving half-off drinks between 4 and 7 Monday- Friday. Is there a local charity you partner with or a cause you support?
Check out the Feedie app and their Instagram account (@wethefeedies). When Instagrammers post a picture of the food from your restaurant, Feedie will make a donation to The Lunchbox Fund to help feed children in South Africa.
Encourage your customers to participate – good karma and extra reach! Sign up at http://www.wethefeedies.com to become a participating restaurant.
So there you have it, a few tips to get you started (or get started to improve) on your Instagram journey. Now go ahead! Just remember to make your posts meaningful and on-brand – you don't have to go crazy with filters or hashtags, either. Best of luck — it's the year of the Instagram strategy!