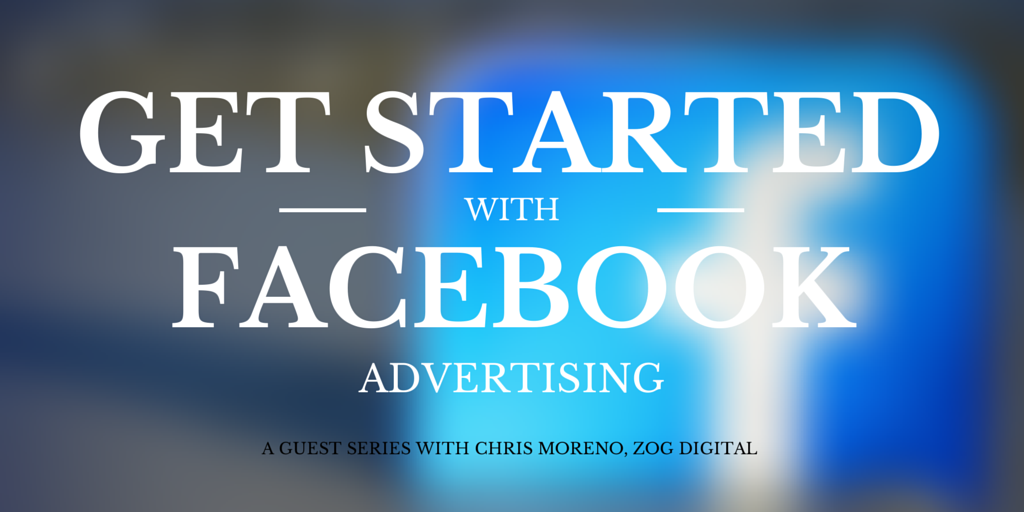 Editor's Note: This is the fourth post in a comprehensive, five-part series on Facebook advertising. We've invited an expert on this subject, Chris Moreno with Zog Digital, to write the series for NextRestaurants readers. Chris previously worked at Facebook and now heads up the paid social media advertising team at Zog.
Facebook's powerful advertising and targeting platform, which we detailed in our post last week, has grown so quickly that a series of rumors and myths have been perpetuated that are holding back restaurant marketers.
Most Facebook myths center on misunderstandings about the demographic makeup of the site's users, factors related to ad engagement, and the ability to measure campaigns. Because marketers must see past these incorrect assumptions to harness the full effectiveness of social media marketing, we'll clear up some of the biggest and most common misunderstandings.
Myth #1 — Facebook's Just for Kids
While many restaurant marketers believe that teens and college students dominate Facebook instead of the core target audiences for the company, it is simply not true.
According to the 2014 Facebook Demographics Report, the majority of Facebook users are over the age of 25, and the fastest growing user groups are over the age of 35. Facebook users, who are 53 percent female, vary in every demographic aspect marketers could potentially target including location, politics, education level, job title, and relationship status.
Marketers can reach any target demographic using Facebook from grandparents to grandchildren and everywhere in between, not just tech-savvy teens.
Myth #2 — Facebook Users Don't Click Links
Another common myth is that Facebook users do not click on links that lead them away from the social media site. This myth, which has been perpetuated for years, has held many marketers back from spending money on Facebook campaigns.
In reality, Facebook is the biggest source of social media referral traffic. According to a recent report, more than 23 percent of all social media referral traffic came from Facebook, more than four times the amount from its next closer competitor, Pinterest.
Myth #3 — You Can't Track Success on Facebook
Restaurant marketers may be hesitant to quickly expand their Facebook advertising campaigns because they are not sure how to effectively measure and track results. Marketers can track results from Facebook in a variety of ways, which present an accurate picture of how users respond to the campaign.
One example of the tracking ability is the use of Facebook Pixels, which enable restaurant marketers to follow users who clicked a Facebook ad and then converted on the restaurant's website through actions like a menu download or online reservation.
Restaurants can also track Facebook-specific metrics like engagement, page likes, and organic reach, which give insights into the quality of the content and the likelihood of ads being shared.
Myth #4 — Facebook Advertising Simply Doesn't Work
According to a survey done by Gallup, only 5 percent of Americans believe that social media ads have a big influence on their buying decisions, and 62 percent of Americans said they are not swayed by ads at all.
But, despite the public's perception, it is a myth that Facebook ads don't impact buying decisions. Consumer actions contradict their perceptions and businesses almost unanimously agree that social media ads work, with 97 percent saying ads help their business and 58 percent saying ads improve sales.
ComScore investigated the impact of Facebook ads on consumer spending habits and found that Facebook users who were fans of large brands like Best Buy and Amazon spent significantly more than those not connected to the brands. With Facebook ads being one of the most effective and efficient ways to expose users to a brand and gain new fans, logically Facebook advertising influences the spending habits of users.
Conclusion
Facebook is one of the most talked about digital assets right now and with that publicity comes rumors and myths that have scared away restaurants marketers. However, by looking past the innuendo and focusing on facts, restaurant marketers can see that Facebook advertising can be both cost effective and influential.
Next week join us for the fifth and final part of this Facebook advertising series where we'll dig deep into how restaurants can connect Facebook Advertising with in-restaurant sales.