The other day, I read an article mentioning that some retail businesses were using Pinterest to make decisions on what to feature in their stores and from their stores. This is a great idea that can cross over to our industry!
I've started working with restaurants to use a similar strategy, using Pinterest to engage restaurant guests.
Put yourself in the shoes of a guest, and imagine you're trying a Portuguese restaurant for the first time. When the waiter passes you the menu there are some items that have a Pinterest logo next to them saying, "Pinterest Recommended!"
Don't you think that would grab your attention just a bit? People must really like this dish!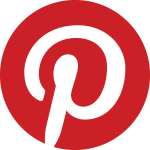 A similar strategy has been used by restaurants for a long time. We've always added a Chef's hat (or similar icon) next to an item and called it a "Chef's Recommendation."
But if you give your CUSTOMERS the chance to participate in the selection and recommend what THEY think are your best menu items, this will make them feel part of the restaurant and draw them closer to your brand.
Every time they pin one of your dishes, their Pinterest connections will see it and become free advertising for your restaurant dish.
Below are the 4 steps that you need to take if you want to test this idea at your restaurant:
1. Take a photo off all your menu items — each one by itself.
If you're feeling daunted by this, trust me that it's worth it — start with your most appealing and unique menu items and then go from there. Here's some great thoughts on how to take great food photos, if you can't hire a professional photographer.
2. Create an account on Pinterest with the name of your restaurant and logo.
We've just covered how to get you started using Pinterest in a post this past week. It's a great tutorial. We've also created a new page at the site that shares what others are doing with Pinterest.
Check those two resources out to see how other restaurants have created their accounts and started using Pinterest themselves.
3. Open a new board, name it "Our Menu" and place each of your menu photos there.
A board on Pinterest is like a "folder." It allows you to categorize the items you pin. When you pin each item from your menu, don't forget to add the item description below each item. Don't put your pricing though!
4. Ask your guests to pin their favorite dishes.
Now, here's where you really start to engage guests. Encourage guests to take photos of their food and pin their meals. Are the photos always perfect? No! But that's okay — they're authentic. And if you're proud of your food, you should be okay with this.
You can do encourage guests to take photos and share through your Facebook page; through email marketing to your list; or even by posting notes in your restaurant menu and appropriate signs in your location.
In summary, it is not difficult to set up Pinterest and start engaging guests. If your target market are Pinterest users, there is a lot of potential to bring your customers closer to your brand and get some social media exposure from it.
Do you feel that your clients will enjoy participating in the selection your signature/Pinterest favorites?