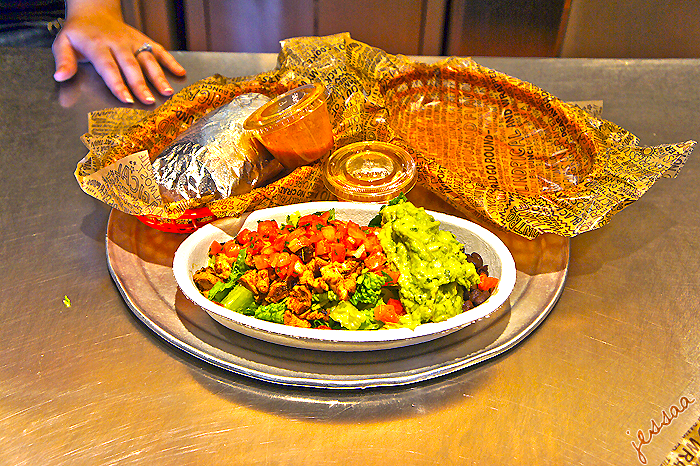 If we all had to decide on one brand that serves as the gold standard for restaurant marketing, I'd put my money on Chipotle. They serve as a model for restaurant and non-restaurant marketers alike.
But there's one channel on which their marketing star shines brightest: social media. Take a  look at their work on almost any social channel, and you'll find yourself seething with envy at the genius behind their campaigns.
I don't want to do a deep dive into every channel today — because neither of us have 8 hours to kill and that's about how long it'd take — but I would like to spend a little time talking about what they're doing on YouTube. First, because what they're doing is really really good. 
Second, because we haven't talked much about YouTube, but it's a Google-owned property. You know, the search giant that decides when/if you're going to show up in search results. Seems like a pretty important thing, right? Right.
When it comes to restaurant video marketing, Chipotle gets it.
And get this: Nation's Restaurant News just published an article on restaurants using YouTube well. Surprisingly, Chipotle wasn't mentioned. Crazy of them 🙂
Breaking Down the Genius Behind Chipotle's YouTube Marketing
1. The videos have helped define and elevate their brand.
It's pretty rare to come across a national restaurant franchise that's really likable. Chipotle's video content has a huge hand in defining their brand — and elevating it to one that has a mission, values, even a soul.
I'd argue it started with their "Back to the Start" video which, if you haven't seen it, will be a game changer for your brand if you care at all about what I'm about to talk about in point number two …
2. Their videos are top-notch storytelling.
Chipotle's YouTube content has helped strengthen their brand because they figured out how to use video to tell a compelling story. They care about serving high-quality, responsibly sourced, healthy food to their customers. And they used video content to tell you that story — and somehow didn't come off as preachy while doing it. (Then again, that's just one person's opinion — plus the 8 million+ viewers of "Back to the Start" and the 12 million + viewers of "The Scarecrow".)
3. Their YouTube account is well-optimized.
Go check out Chipotle's brand page. They've got an intuitive name and URL — which seems minor, but the more you search for brands on YouTube, the more confused you'll get as to why people aren't using intuitive naming structures.
They've also included a simple but eye-catching banner image with social sharing buttons (that may make you hungry for a burrito, so it's serving double duty). And they've made full use of the functionality YouTube provides, creating playlists for people and maintaining an active discussion board full of comments that their video content can't help but elicit.
4. They integrate their YouTube content with multi-channel campaigns.
None of these videos Chipotle has created live in a silo. They're all part of larger marketing campaigns that take place across other digital channels. For instance, that Scarecrow video was accompanied by promotions across other social channels, and an iPhone app that received hundreds of thousands of downloads, and was actually just one part of a larger campaign they called "Food With Integrity."
Remember, people are hanging out in a lot of different places on the internet, at a lot of different times — marketers that make use of all of the channels at their disposal for new content initiatives and promotions will see the most bang for the buck.
5. They keep feeding it.
Look, I'll say it. Video content takes more time than blog posts or social media updates. But if you're going to do video content — do it. Commit to creating several videos — even if they're shorter, less time-intensive ones — and keeping your YouTube account active. Just like any other digital assets, they require upkeep to drive value.
(Image credit: jessaa.)