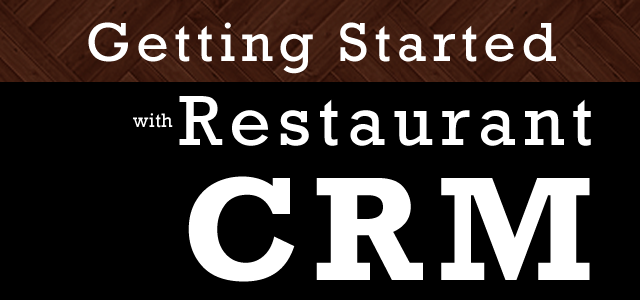 Hey everybody, we would love to have you participate in our live, ongoing discussion on restaurant CRM.
We're using the Nestivity platform to host our discussion, which allows you to participate via Twitter (use the hashtag #restaurantCRM) or via Nestivity.com.
We'd love to hear from you if you run marketing for any size of restaurant (as a consultant, or for a regional chain or major brand) or obviously if you're an independent operator. Chime in, do you love where the world of restaurant CRM is headed? Worrisome? Have preferred partners and vendors?
We'd also like to hear from foodies who love the idea of restaurants collecting their preferences and transaction histories to better serve them, as well as those scared to death about this from a privacy standpoint.
Here's the ongoing thread on #restaurant CRM on Twitter:
Tweets about "#restaurantCRM"