I'm shocked at how few restaurants have evolved the way they manage reservations, and don't integrate guest profiles with their on-premises waitlist. I asked Ronnie Somerville, who's run online reservations in the United Kingdom for YEARS, to help me make the case for them here at NextRestaurants.
Spoiler: This is NOT a post about selling your reservations in advance, nor selling a "ticket" to your restaurant.
---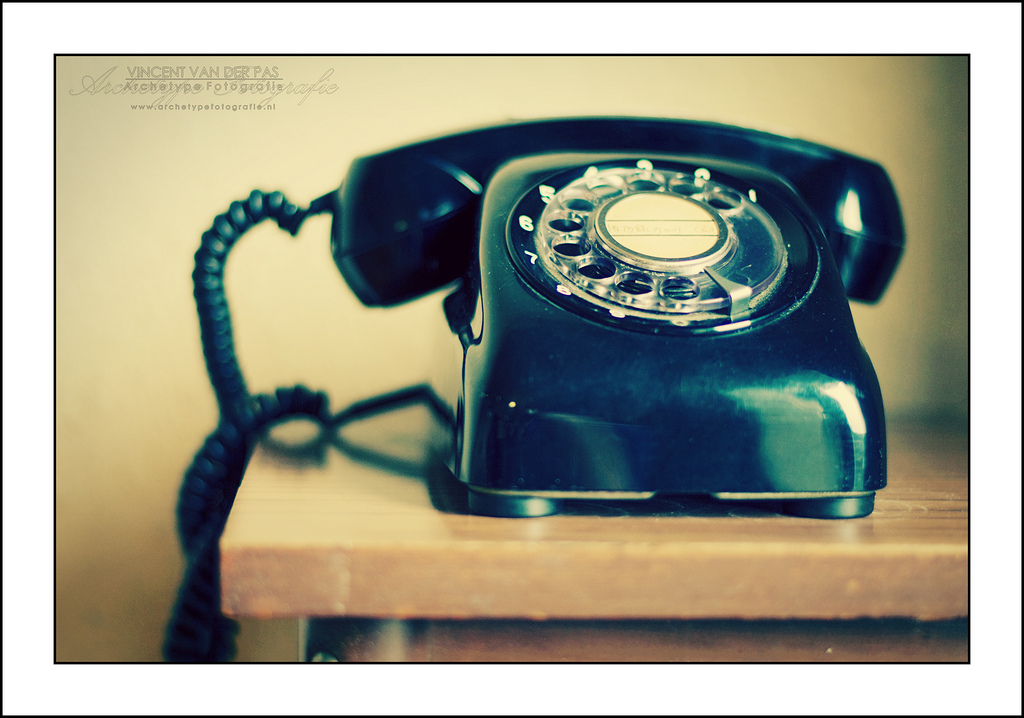 Check out the introductory video for this CRM company.
It's lovely.
I think it is possibly the best homepage video that I have ever seen.
Big companies have CRM systems. CRM stands for "Customer Relationship Management". The best at it are people like Amazon. Amazon knows what you like. They send you tailored recommendations. And they send you requests for feedback.
They even post your reviews on their site so that other people can be guided.
And they use all that information to get you buying more. But here's the thing:
Most companies don't have a CRM system.
Hardly any restaurants have a CRM.
What restaurants DO have is the knowledge that exists inside the heads of the owner, the manager or maitre d'.
YOU are the machine.
Right now, you, your manager and your maitre d' are your CRM system.
YOU can recognize every guest that walks in the door, remember their birthdays, their likes and dislikes, whether they like their martinis shaken or stirred and how often they visit.
YOU know to make sure not to take too many covers for a given time period than the kitchen can cope with and can adjust this depending on staffing levels in the kitchen.
But how can you better handle walk-in and call-in restaurant reservations?
The juggler
When guests ask for a table at prime time, you know to try and push them to a less popular time slot. If there are more guests than tables on the night, you juggle the wait list. That is what a good ERB (electronic reservation book) or digital wait list does. It helps you know your guests, prevent overbooking, manage guest flow and manage your wait list.
Let's talk about sick leave
If you are sick, what happens to your guest knowledge? Does anyone on your staff know what you know? If it is a manager who holds all that knowledge , what happens when he leaves to a competitor? A good CRM 'backs that up' for you so that information isn't just in your head or your manager's and is available to other staff members.
It's good to share
Good guests come back and good guests tell other people, especially nowadays with the proliferation of social media and review sites. A good ERB can help you here too. Your booking confirmation emails can contain links to your social media sites, making it easy for people to post on them. (We like to go a step further and let's you encourage guests who have had a good experience to share.
You check out each day's private reviews and with one click send an email to them asking them to share).
Don Corleone
You remember the Godfather movies? Don Corleone always wanted to be "told the bad news first". You are probably like that and your guests know it. If something has not been right with their experience then they know that a whispered word in your ear will fix it. Maybe a complimentary drink when they return or a meal on the house.
You know how to prevent bad news from going public.
If your ERB has a 'private review' system which your guests know is monitored and acted upon, then they are much more likely to use this rather than go to a social media, or a public review site like Yelp or TripAdvisor.
Certainty is bliss
You know that feeling, when you make a booking at a restaurant and you aren't 100% sure that the person who answered the phone has gotten your reservation correct? Maybe they sounded rushed, maybe their first language wasn't yours.
A good ERB will generate a short booking reference number, so that even if they don't want an email they can get a confirmation code that tells them that the booking has been entered in the ERB successfully by that dippy resting actor that you took on to cover a staff shortage.
Keep it local
The people who own local businesses are your guests. You want to help them. Their success is your success. A guest mentions to you that they are late because the shower blocked up when they were getting ready. You tell the guest that Joe the Plumber next door is the best guy in the business. Joe's plumbing business is doing all right and Joe is in most Friday nights with his wife, he spends a lot and tips well.
You have lots of guests like that. You are the oil that helps the wheels of local commerce run. A good ERB could automate this for you. For example, it will even let you set up promotions with non-competing local businesses: "Book this month and get a $10 voucher from Angie's Flowers". Angie can offer a voucher from you to her guests.
You can rotate these promotions and guide your own zero commission network.
Know it all
Email is still the most cost effective communication channel. But if you don't have your guests' email addresses then you can't email them! Confirmation emails don't have to just go to guests who book online; you can get your staff to ask for email addresses when taking phone bookings. The alternative, of course, is customers' mobile numbers, so you can send them a text confirmation.
And people like to get confirmation of their booking no matter how they book. (See "Certainty" above). OpenTable gives them that reassurance — why not run your own alternative to OpenTable?
A negotiator who works for you
You cajole your drinks suppliers to give you free stock that you can use to attract guests and keep them sweet. "We have a VERY special malt whisky this month, would you like to try one after your meal?" Or if you source locally then you can run a promotion with your suppliers who also sell to the public. A good electronic reservation book will let you set up and run promotions like this automatically.
Lifetime value
You have been running your restaurant for a long time; you aren't in it for short-term wins. You are shrewd enough to know that long term success comes from regularly returning guests.
You know in your head the lifetime value of a good customer. That new part time waiter has no idea. A good ERB will allow your waiting staff to see that Mr. and Mrs. Smith have been long time customers, you can mark them as that in the ERB.
ERB = CRM
A good ERB can be a key part of your restaurant CRM. You owe it to yourself and your restaurant to investigate an ERB. There are many on the market, some of them free for simple versions or cover-limited versions. You don't have to pay the dinosaurs of the industry for their high priced products. Put your toe in the water.
Don't get left behind!
(Photo courtesy: Vincent_AF.)