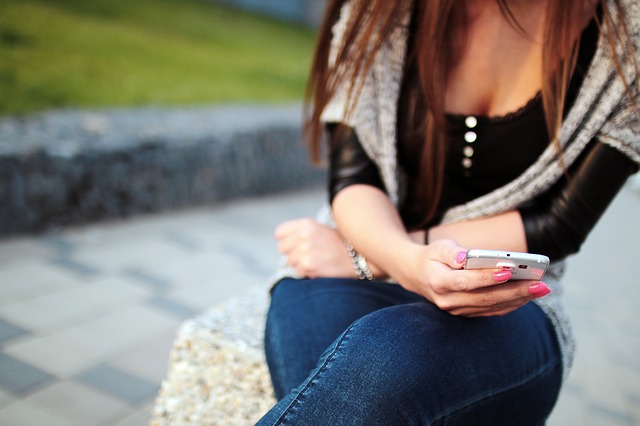 Text message marketing, otherwise known as SMS, isn't something most marketers can take advantage of (If you think people guard their email with reckless abandon, just try to send them an unsolicited text message without sending them into a blind rage.)
Restaurant marketers, however, are one of the few exceptions. Think about what we all use text messages for – staying in touch with loved ones, making plans, and sending along short, critical snippets of information about those plans. Sounds like a great fit for restaurants, right?
It is, and marketers that take advantage of SMS the right way can actually see remarkable response rates — eight times the response rate that email provides.
So here's a sampling of how you can use SMS to help get more guests in your restaurant, make your patrons' experiences more pleasant, and even make your operations run a bit smoother.
1. Offer an option to text in your order.
Let's start simple. If you offer a take-out option, make your customers' lives easier by letting them text in their order. There are services available that make it easy for you to triage incoming orders via SMS by forwarding those orders to an email account of your choice — you can even integrate it with your existing computer system.
This is a huge win for restaurants looking for alternatives outside of (or in addition to) services like DiningIn or Foodler.
2. Build customer loyalty through an "insiders" list.
Everyone loves the feeling of exclusivity. Build an opt-in SMS list for repeat customers that gives them special offers — impromptu happy hours, hints when your wait is short, texts that tell customers when their table's ready, alerts for special menu items — all delivered via text.
The exclusivity will help you get a higher volume of repeat business, and turn customers into evangelists.
To learn more about how to use your VIP SMS list, read this post about mobile marketing for restaurants.
3. Set up geo-fencing.
Geo-fencing is a way to identify where mobile devices are at any given time. It's perfect for restaurants looking to get creative with SMS, because it allows you to send texts to your opt-in list triggered by their location. For instance, if you see a customer is just around the corner, you can invite them in for a cocktail and an app.
Geo-targeted SMS lets you get in touch with people at just the right moment based on where they are, and remind them that a visit to your restaurant is not only an option… but a damn good idea.
4. Send information-rich reservation reminder texts.
Want to minimize the impact of no-shows and late arrivals? Send reminder texts to patrons 30 minutes before their reservations occur.
To make your texts even more helpful, include your address so they can look up directions should they get lost, as well as parking information if it's hard to find a spot or where exactly your lot is located.
This is a great option for new and/or small restaurants, in particular, where reservation complications can have a big impact on your operations and revenue.
5. Use automation and customer intelligence to send personalized offers.
There are plenty of automated systems that let you send offers personalized to each customer. For instance, if you include feedback surveys with your receipts, or make a habit of sending customer feedback surveys via email to opted-in patrons, you can also collect some information about their preferences.
If they're opted in to SMS, you can ping them when their favorite special is on the menu, or invite them in for a custom dessert on their birthday.
6. Yeah, yeah, send coupons — but send 'em when the timing's right.
I know, you've heard about coupons a million times, but there will always be room for coupons.
And coupons sent via SMS actually present a great opportunity for restaurant marketers — RestaurantReport.com reports that mobile coupons see a 1000% higher purchase rate than print coupons. Plus, you know, they're green. (In the environmentally-friendly way — and, I suppose, the cash-money way.)
But to make your SMS coupons relevant, you need to think about what you're sending, and when. For instance, sending coupons right before a meal time, particularly to unengaged subscribers, would be a high-yield activity. The person's hungry, and they're a customer you'd like to re-engage. Without timed delivery, however, your text message could be seen as a bother and result in an opt-out.
And as with all your marketing, be sure you use unique SMS coupon codes so you can track the ROI of your offers!
7. Grow your opt-in list while you're sleeping. (Get some rest. You deserve it.)
In order to make all of these ideas worthwhile, you'll need to keep growing your SMS opt-in database. Of course, you should include this information with receipts, in your restaurant, and on your website — but another way to get more sign-ups for your SMS list is through a QR code. Just set up the QR code in your storefront so people can sign up as they walk by, even if you're not open.
It's the perfect way to access an entirely new audience that isn't a customer… yet.