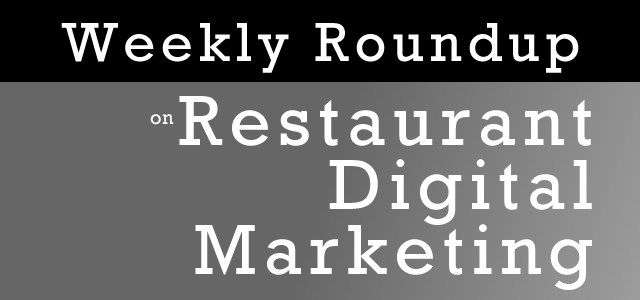 Great NCAA Championship game last night, hope those of you with the proper systems in place, i.e., HDTVs, could get a good showing in your locations.
I suspect there's some extremely unhappy folks in the state of Kentucky. So let's not belabor the point and get on with the restaurant marketing news and ideas update this week.
Sorry for missing last week, too, folks. We like to do this roundup and think it's interesting reading for all ya'll, but client demands got a bit in the way. Received only two nastygrams for missing it — not bad!
Tell you what, since we missed last week and generally give you six updates per week, we'll give you a BONUS one this week.
That's it for this week. What do you think of our weekly restaurant marketing news and ideas update? Connect with us on Twitter, subscribe to our weekly email newsletter (SUBSCRIBE NOW button underneath this article), and comment below to join in the conversation.