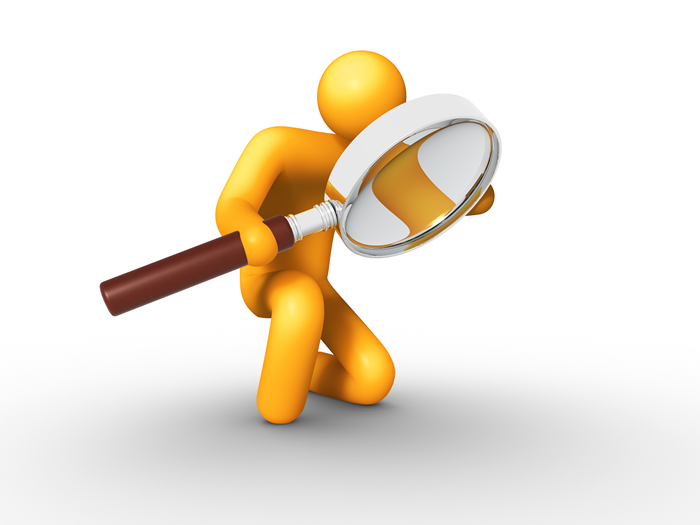 One month ago I asked you how you search for restaurants. Thanks for participating, if you did.
I suggested there were about six ideas + one wildcard that represented what crosses most peoples' minds when searching for a place to eat. The scenario I gave was that you've just arrived in a new town — and you DIDN'T ask friends or family before heading to that town.
The survey was informal, non-scientific. If I wanted to make it statistically significant and groundbreaking, I would have crafted the options much more precisely and been much more specific about who participated.
I didn't want people to think too much — I just wanted their I'm-starved-and-need-to-eat-right-now-where's-a-good-place-to-eat-around-here gut reaction.
What prompted me to ask about how consumers search for restaurants?
Incidentally, a few years back, Mark Sprague did an in-depth analysis of how consumers search for the perfect meal. It was brilliant. He spent a load of time on the keyword research.
His goal was to help those building restaurant websites a) consider consumer intent, and b) think intellgiently about the web copy that should exist.
His focus, then, was on the actual terms people use when looking for places to eat and, with that, what restaurants should do to ensure they deliver the right info to consumers based on their search intent.
In his summary of that article, he came up with this:
At the highest level, consumers are interested in location, quality and type. These themes should underpin your website copy.
When consumers search by brand, they already know about you. If they have never visited your restaurant before you should support this group with reviews and location information.
You have the option to provide potential customers with three distinct ways to find your restaurant. Statistically large numbers of consumers search by nationality, by food type and by the style of the restaurant. This behavior suggests a multiple landing page strategy.
I wanted to take a different approach. I wanted to ask how a person behaved when faced with the need to find a restaurant. What did they do — not just what keyword did they search with.
Here's what I found about how consumers search for restaurants.
Let's get to the results. Of the seven total options we gave for how consumers search for restaurants, here's a summary of the responses from 96 participants:
30.2% of people fire up a specific app and search from there.
26.0% search for some variation on: "best restaurants in INSERT CITY".
17.7% search for a TYPE of restaurant — Italian, BBQ, etc.
10.4% say they would search in an entirely different manner.
7.3% search for a restaurant BY NAME from within a map app.
5.2% search for a restaurant BY NAME using Siri or Google Now.
2.1% search for a restaurant BY NAME using their phone's browser.
Where do you fall within these percentages? Are you surprised? I am. While I tinker a bit with this app or that app and have come to like a couple of them, I generally will FIRST bring up my maps app and see what's immediately nearby. I'm thinking speed/distance to food, so I may lower my standards. (Those who know me well know that when I get hungry, I get pretty grumpy.)
Yelp? OpenTable? Foursquare? Urbanspoon? Which do people really use?
Of the four options we gave people, here's a summary of the responses from those same 96 participants:
58.3% of people have the Yelp app installed.
31.3% have OpenTable installed.
29.2% have Urbanspoon installed. (I was surprised this was so high.)
17.7% have Foursquare installed.
I thought this was pretty interesting as well. For those who ONLY have ONE app of those four installed, here's who takes the cake, below. Keep in mind, I only gave four options, consumers may very well have a new, below-the-radar app on their smartphone for discovering local restaurants:
28.1% of people only have Yelp installed.
8.3% of people only have Urbanspoon installed.
5.2% of people only have OpenTable installed.
4.2% of people only have Foursquare installed.
What are some insights we can take from this?
I should underline, again, that this isn't a statistically significant survey. It's a quick take on how people would approach searching for a restaurant, when arriving in a new town. But here are some things I think we learn from this nonetheless, if you're tasked with getting a restaurant found online.
Consumers default to apps to search for restaurants.
To me, it's clear that our first inclination is to go to a specific app to search for restaurant. Even if you assume that people interpreted the "some variation on best restaurants in INSERT CITY" answer as meaning they searched via desktop (say, from the hotel room), if you add up the app-based answers, you've got a likely majority of people searching via app — that's a cool 44%+ of searches.
Consumers search for restaurants by type and proximity, not brand.
What I mean by that is when people arrive in a city, they're looking for a place to eat — not necessarily a specific place by name. Some people, like me, think: "What's a great place to eat that's ONLY available in INSERT CITY?"
Other people may have a specific brand or chain they love to eat at, but if so, they're not always defaulting to that when arriving in a new city.
Consumers love Yelp.
Many independent restaurant owners despise Yelp. They feel Yelp's ad sales tactics are heavy-handed. They feel the negative reviews strangely coincide with them rebuffing said sales tactics. And in general they feel they have no control over how their restaurant is perceived versus what it's really like to experience.
But this informal survey reinforces to me that consumers like themselves some Yelp, because of those ratings and recommendations.
Consumers have bailed on Foursquare.
I believe consumers (not just executives) are bailing on Foursquare.
I used to love the concept, the potential behind gamifying peoples' visits to locations. It just became too much effort, despite each edition of Foursquare providing more focus on location discovery.
As a side note, I don't think Foursquare is doing themselves any favors by splitting into a two-app company — Foursquare and Swarm, unless they really just want check-ins to completely die. Foursquare thinks their bigger, long-term opportunity is in helping people discover great places to eat. I agree with that. The power Yelp wields tells us this is so. (And now Yelp is getting distracted by the potential in the reservation space, opening them up to competition.)
But Dennis Crowley, CEO of Foursquare, says himself that the era of the check-in is dead. So what's the point of Swarm?  (If you care about the "point" of Swarm, go watch this video.)
So…now what?
Getting found online is no small thing. The SEO industry attracts legitimate experts as much as it does the sheisty ones for a reason. There's gold in them thar hills.
AFTER having the right data platform in place as a foundation for all my sales and marketing efforts, the skeleton of my online strategy, if I ran a major restaurant chain today, is this:
Build and manage a lightning fast, lightweight, responsive corporate website with proper keywords indexed.
Prominently feature and optimize my individual locations with addresses and phone numbers.
Clean up and own my individual location pages across all social networks — using a service like MomentFeed.
Get my menu(s) in the cloud — using a service like OpenMenu.
Get engaged with local online marketing — using a service like LocalVox.
Run periodic Google Adwords ads for local restaurant search keywords/phrases.
Review ALL of this data carefully. Course correct as you learn.
A disclaimer on that simple seven-step process. Restaurant chains may approach how they attract guests differently. Meaning, what channels you will or won't use to communicate with guests. A full-service, fine dining establishment shouldn't be shooting out hokey emails with drastic coupons, to use an extreme example.
Additionally, as a restaurant marketer, you've got to think through whom you want to attract, obviously. So my seven steps are really a guide, not a framework for all to follow.
Do you have a different take on this? How would you have approached answering the question of how consumers search for restaurants? Would love to hear what others have to say — share your thoughts with me via Twitter or in the comments.