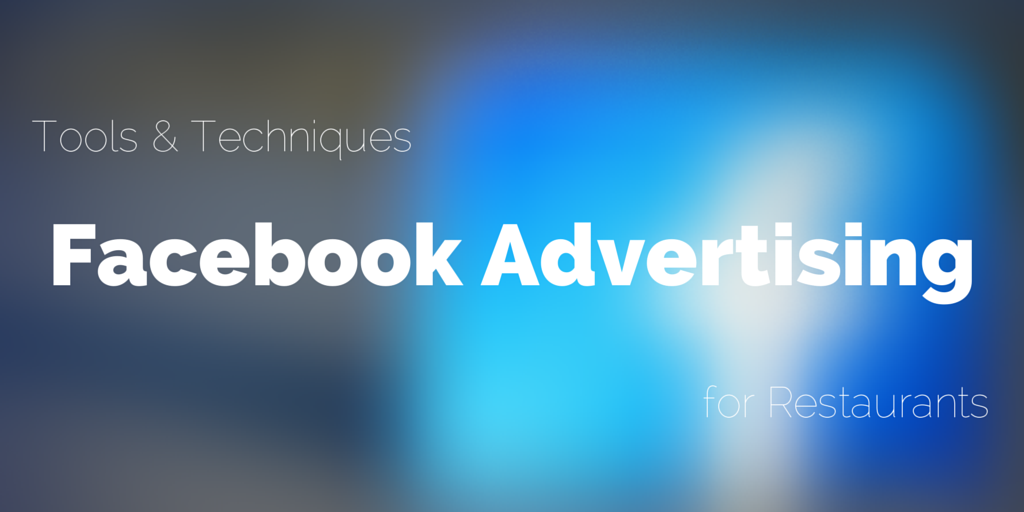 We wrapped up a tremendous series to get you started with Facebook Advertising from Chris Moreno of Zog Digital. Now let's turn some attention to the important and additional Facebook advertising tools and techniques you need to know.
1. Custom Audiences
Did you know you can upload your email list to Facebook in order to create a custom audience to target your marketing? Open your list in Excel and export it as a .csv or a .txt file. When you're in the Audiences tab in Facebook's ad manager, you'll then click the Create Audience button and select Custom Audience from the options.
Those two steps will look like this: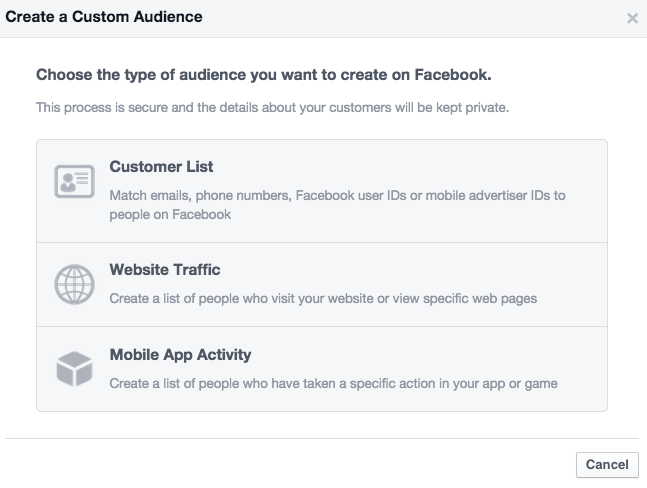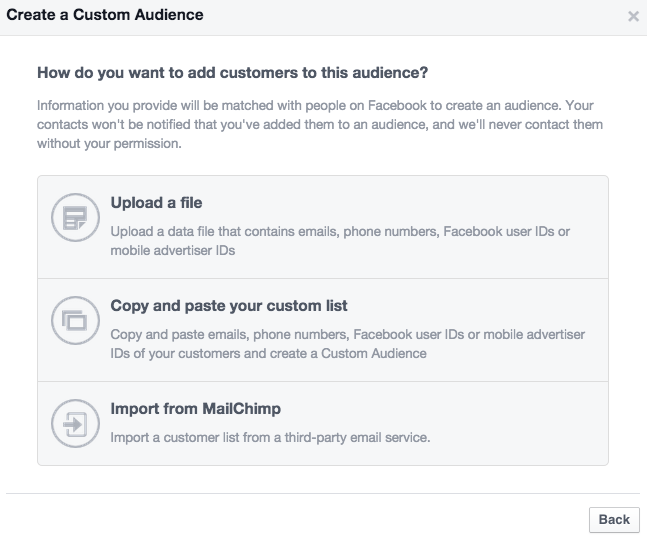 Credit where it's due. Facebook has made do-it-yourself advertising on its platform pretty simple.
The way this works is Facebook will do its thing in matching the email addresses you provided with Facebook user accounts. Where there's a match, you can then target those individuals with your ad — whether that's to offer a VIP deal that only they can redeem, or invitation to come back in and bring a friend.
2. Lookalike Audiences
Lookalike Audiences let you target your advertising at people who are similar to those you've already attracted in other ways. You start with your Facebook page and select the country to begin the process. See the screenshot below: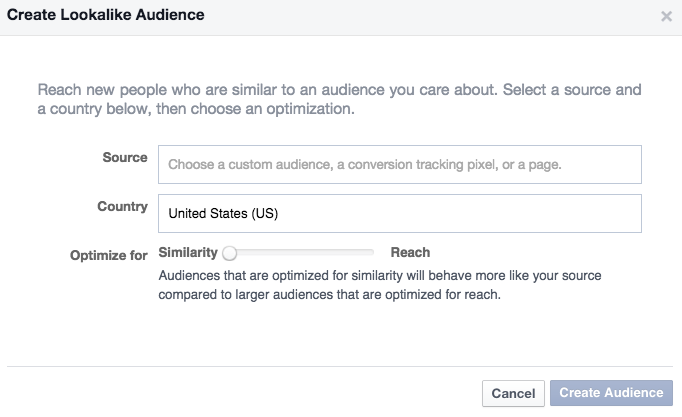 A heads-up on this, however. You need to have at least 100 "likes" to your Facebook page for Facebook to have a sufficient source list from which to build, otherwise you cannot build a Lookalike Audience to target. Assuming you meet that criteria, once you've selected your page in the Source field, Facebook needs a little bit of time to cull through your list.
You would normally create a Lookalike Audience campaign only after you've run a Custom Audience campaign.
3. Conversion Tracking
It's safe to assume you want someone to do something very specific when they see your Facebook ad. That might not always be to visit a location, though. Maybe it's to visit a specific page to purchase gift cards. Or a specific page to fill out a bracket. Facebook's Conversion Tracking makes that happen.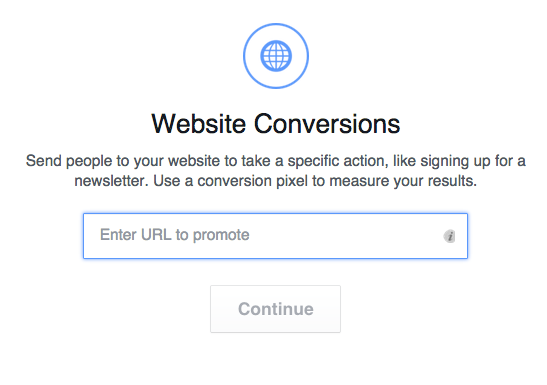 The way this works is simple: You select a specific web page on your site that you want Facebook users to visit after seeing your ad. You place the code Facebook gives you within the code for that page of your website. This allows you to easily track the conversions of people seeing your ad to visiting the page. Stats for those conversions are then visible with your Facebook Ads Manager.
Very important feature for attributing traffic to the page correctly from Facebook.
4. Power Editor
When you're first diving in to creating Facebook advertising, you're not likely to use Power Editor. But once you've got several campaigns up and running, you'll definitely want to check this advanced ad tool out.
All of the features available in the standard Create Ads tool are there, plus several more, including the faster ability to create and test ad headlines, ad images, ad text, and advanced targeting for custom and lookalike audiences.
If you've been manually creating and editing ads so far, are ready to step up your game, but don't feel you're ready for a firm like Zog Digital, I'd highly recommend you look into the educational materials available through Jon Loomer, an expert in Facebook Power Editor and Facebook advertising.
In short, you can create and manage campaigns in bulk with Power Editor.
Important note: Facebook Power Editor is optimized for use with the Google Chrome browser.
5. Facebook Exchange
Let's say someone visits your site, takes a look at your menu — maybe even clicks on "Online Ordering", but then navigates away, visiting Facebook a little while later. You've lost an opportunity, right?
Wrong!
In Facebook's own words: "Facebook Exchange helps you reach people who have expressed an interest through their online behavior so you can reach them with a similar kind of product or service." This type of marketing is called remarketing — where someone's behavior on one website leads them to seeing an ad that's completely relevant elsewhere.
You may think this is an advertising product that best fits online retailers like the Amazon.coms of the world. But remember that example I gave — online ordering. Or consider gift card sales during this upcoming holiday season.
Facebook Exchange is a really powerful second chance at winning a consumer's business.
Facebook Advertising Limitations for Small Restaurants
Now, we enlisted the support and help of Chris Moreno to launch our foray into advertising via social media versus posting on social networks. And this post is designed to give you more insight into the potential for advertising on Facebook. But there is one caveat.
You've got to have a sufficient number of likes on your Facebook page for your Custom Audience ads and especially your Lookalike Audience ads to really deliver for you. If your small restaurant has only 100-500 likes, you're going to have a tough time getting the statistically significant advantage that Facebook advertising can offer.
If you're sitting well into the thousands of likes, you're on your way. Facebook advertising is a super strong way to advertise in a real-time, highly-targeted, under-budget manner.