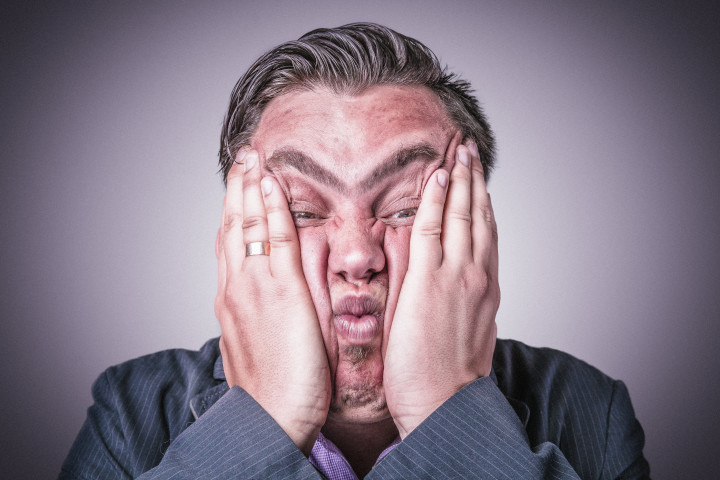 Your restaurant's mobile app is likely to fail.
It won't catch on and impact sales in any measurable way. Sure, you'll have some loyal advocates download and use it…for awhile. But then it'll be crickets, and the most expensive part of your mobile marketing efforts will be wrapped up in maintaining an app to please a small percentage of your customers.
While a multitude of people stream into your restaurant for the first time, never to return again because of a bad first experience.
That's the bad news. Sorry to bring you down.
The good news is that winning with mobile marketing doesn't depend upon having your own mobile app.
If you're an independent restaurant or small restaurant group with, let's say, less than 10 locations, I can't think of one good reason why you would launch your own custom app at this point.
If you're a big restaurant brand who hasn't already made the mistake of rushing to market with an app, hold the phone and think through this with me.
First, here's why your restaurant mobile app is going to fail.
Let's get to the gist: Your restaurant's mobile app is going to fail because nearly every mobile app fails. Only 36 percent of apps are retained after the first month of download.
People will download your app because you've done a good job of encouraging or incentivizing them to. You've marketed your marketing well. They hear about it from a friend or another trustworthy source, and they like your brand just enough.
Then they'll delete your app (or just stop using it) for a variety of reasons:
They don't visit your restaurant often enough.
They had a terrible experience at your restaurant.
Your app is way. too. clunky. The user experience is awful.
They're worried about entering their credit card data into it.
It takes too many taps to order and pay when on-the-go.
They can't pay as efficiently in-store as at Starbucks.
So should you app or not app?
There are a few interesting exceptions.
Outside of Starbucks, I think Schlotzky's, Boloco, Protein Bar, and Dunkin' Donuts are making good progress on the mobile app front.
In the case of Schlotzky's, they worked with Punchh to get their app out into the wild. It's heavily weighted towards reward accrual and redemption. Both Boloco and Protein Bar worked with a trio of vendors to build their apps: Zuppler, LevelUp, and their POS provider. This is extremely intriguing.
A specialist in online ordering teams up with a specialist in mobile payments, who then team up with your POS provider.
Taco Bell's mobile app is also incredible. Heartland is at the core of its simple ordering app. AND HERE'S AN UPDATE: Subway has just announced their collaboration with Paydiant/PayPal on their mobile app. 
See the trick? Complete integration across vendors. A couple of years ago this wasn't happening and restaurant apps that were coming out were just plain awful. On top of that, they were standalone solutions not integrated with the restaurant's other technology — including POS.
Keep an eye on these brands mentioned above. They're holding their own with decent apps. Let's see if their apps take hold and give them a differentiator.
I still think the Donatos experience via mobile website takes the cake.
But since you can't do any of this, how can you win with mobile marketing? Here are your 4 keys.
If you agree that there's no way you'll be able to support and adequately market your restaurant app so that it's used beyond that first month and that first usage, then read on. I'm going to share some ways you can still succeed with mobile marketing.
1. Go where the people are.
Rather than expect people to download your app, go where they already are when using their smartphones: social media and messaging apps.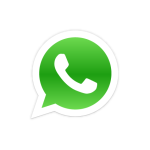 Messaging apps are used an average of 8.9 times per day. And people only use a max of 26 apps any given month. Social media is by far the most common destination and set of apps people use today. Stay active there. Don't give up on social media.
Via mobile, it may be hard to transact today through social networks, but that will change. Twitter has tested buy buttons in-stream with retailers. It'll be possible for restaurants as well at some point — so don't lie in wait. Stay active and keep building your following.
On smartphones, this is where people spend their time when their smartphone is in-use: social media and messaging apps. They're not checking the weather app continually. They're not even in the browser non-stop.
Facebook (still). Instagram. WhatsApp. Twitter. Vine. Pinterest. Snapchat. These are the outposts where your restaurant needs to hang out with a strong, active presence.
2. Communicate with them like another human.
I love seeing these startups emerging that make it possible for a person to trade text messages with a business. I'm not talking about adding consumers to an SMS list and blasting messages at them. I'm talking trading messages back and forth, you know, like humans do.
This is another great way to win online, especially as a small restaurant. Big brands cannot do this.
3. Stay in it to win it.
It doesn't matter that mobile marketing is here to stay, or that people are utterly and completely addicted to their smartphones. Your mobile marketing strategy will still require 12+ months to fully mature…if it matures.
That doesn't mean you don't change up your tactics from one quarter to the next. Just don't give up on mobile marketing entirely, and don't change your program completely from one quarter to the next. It confuses people and frustrates staff.
Mobile marketing isn't just about an app. There are many ways restaurants can succeed with it, including the next point (#4).
4. Select a winning mobile marketing platform.

There are a few aggregated platforms that you must leverage as part of your restaurant's mobile marketing strategy. My money is on Rockbot (though not literally) because it's rapidly becoming a complete system that includes location-based beacons as well — it's not just a next-generation jukebox app.
Industry stalwart LevelUp is still doing smart things for smaller restaurant chains. And then there are the mobile-payment providers such as Cover and Dash.

And I 100% believe you need to make whatever changes in policy and hardware to accept Apple Pay.
If you're certain you've got the manpower and marketing horsepower (i.e., budget) to succeed with your own mobile app and you operate a popular local restaurant or small regional brand, go with ChowNow or Placebag. Companies like them make it possible and affordable for you to allow customers to order from anywhere. Including via social media.
Important final thoughts
Now, if you're a 40something restaurant owner who (like me) isn't personally using several of these social networks or messaging apps, you need to get over that fact.
You are not your ideal customer.
Take charge with your mobile marketing by going where people go. Winning with mobile marketing means giving up a little ownership — ownership of the platform, and of the terms of engagement.
But what do you think about this?